Katie Hopkins attacked me on Twitter — so I reported her to the police for inciting racial hatred
This was not just the vacuous posturing of an ill-informed pundit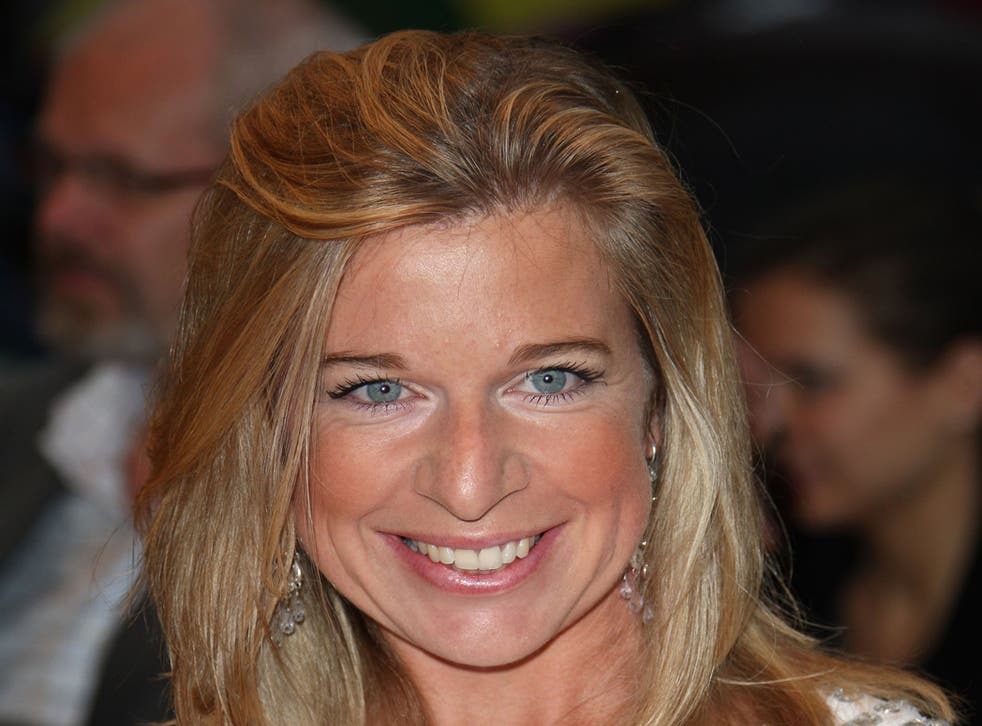 Controversy sells. I get that. The more sensational, outrageous and belligerent a commentator is these days, the higher their stock. We live in angry times and leading the vanguard of this nihilistic fury is Katie Hopkins.
The problem is this anger doesn't exist solely on the pages of newspapers or in social media. I'm a strong champion of free speech, but when irresponsible comments by someone who hasn't even got a tenuous grasp of what she's talking about starts to manifest itself in hateful intolerance, which puts people in danger, then we have a problem. And that's why we need to talk about Katie.
Last week she attacked me on Twitter for attending a small ceremony to mark National Pakistan Day. I attend lots of events likes these, whether it be to mark St Patricks Day or remember the Ukrainian Holodomor. Some of the same people who attended the Pakistan flag raising will also be at the Saint George's Day English flag raising ceremony next month. This is the nature of representing a diverse community, but we've been doing this for years and had no complaints.
That all changed following Katie's comments, which pointedly linked the Pakistan flag to paedophilia. Employing her usual hateful and provocative shtick she went on to demand whether the nine men convicted in Rochdale of child grooming and sexual offences in 2012 were "my friends". More abuse from Katie followed before she finished with a promise to come to Rochdale and "explain why no one messes with our white girls".
It would be easy to dismiss this as the vacuous posturing of an ill-informed pundit except my timeline suddenly became filled with a deluge of racist bile from Katie's supporters. Soon I was getting threats from the EDL. A far right group called the North West Infidels suddenly announced they would be marching on our town and the Internet was quickly awash with intolerant abuse directed towards anyone of Pakistani origin in our town.
There are several reasons why I've asked Greater Manchester Police to look into whether Katie is guilty of inciting racial hatred, not least because I don't want the safety of innocent people compromised in our town. But I also don't want three years of hard work undone after we've achieved so much in terms of confronting the heinous crime of child grooming.
Katie Hopkins' most offensive moments

Show all 16
Rochdale was one of the first towns to face up to the scandal of grooming gangs and you had to be here to understand the damage it did. Most people have little idea of the work that MPs do in their constituency but I was suddenly plunged into a sick world of crime I had to learn about fast.
After meeting with sobbing parents and victims of this terrible crime, I decided to relentlessly focus on the crime until we developed a zero tolerance approach to grooming. We're now getting there, but at first people didn't like it. I had lots of arguments within the Asian community and letters appeared in the local paper saying I would lose thousands of votes for talking about this. I pushed hard to clear out children's service managers who'd looked the other way and repeatedly challenged the chief constable of Greater Manchester Police until more prosecutions were made.
All that has now been achieved. Imams warn people in the mosques to be vigilant and police analysts are winning awards for their work in Rochdale. Our town was moving forward in the right direction until Katie blundered in with her ignorant comments.
Notwithstanding the fact that the working class girls who were abused would be dismissed and rubbished any day of the week by the notoriously snobby Hopkins, a wound that was healing has been ripped open again. Hopkins is no champion of vulnerable working class kids and she can't even get the most basic of facts right. In her Sun column she claimed that Manchester Council decided not to raise a Pakistan flag last year. The fact it was actually a Palestine flag shows how poor her research is.
But accuracy, sensitivity and a good grasp of recent history surrounding these events is no barrier to Hopkins' style of commentary. She just wants a good old row.
The problem is that Hopkins has never sat down with a group of taxi drivers who have been the subject of hate attacks just because they're of Pakistani origin. She doesn't know of the stories of innocent people being stabbed in the face and scarred for life.
And she has not sat with the parents of children who were victims of grooming gangs, who want real solutions not racist grandstanding. When I spoke to the father of 'Girl A' last week he told me Hopkins was a disgrace who was exploiting his family's tragedy.
Words have consequences. And sooner or later these consequences are going to catch up with Hopkins.
Register for free to continue reading
Registration is a free and easy way to support our truly independent journalism
By registering, you will also enjoy limited access to Premium articles, exclusive newsletters, commenting, and virtual events with our leading journalists
Already have an account? sign in
Join our new commenting forum
Join thought-provoking conversations, follow other Independent readers and see their replies