Looking at the potential new Labour leaders it's hard not to despair
This general election was more catastrophic for Labour than that of 1992 - this one is so much worse that it's hard to know where to begin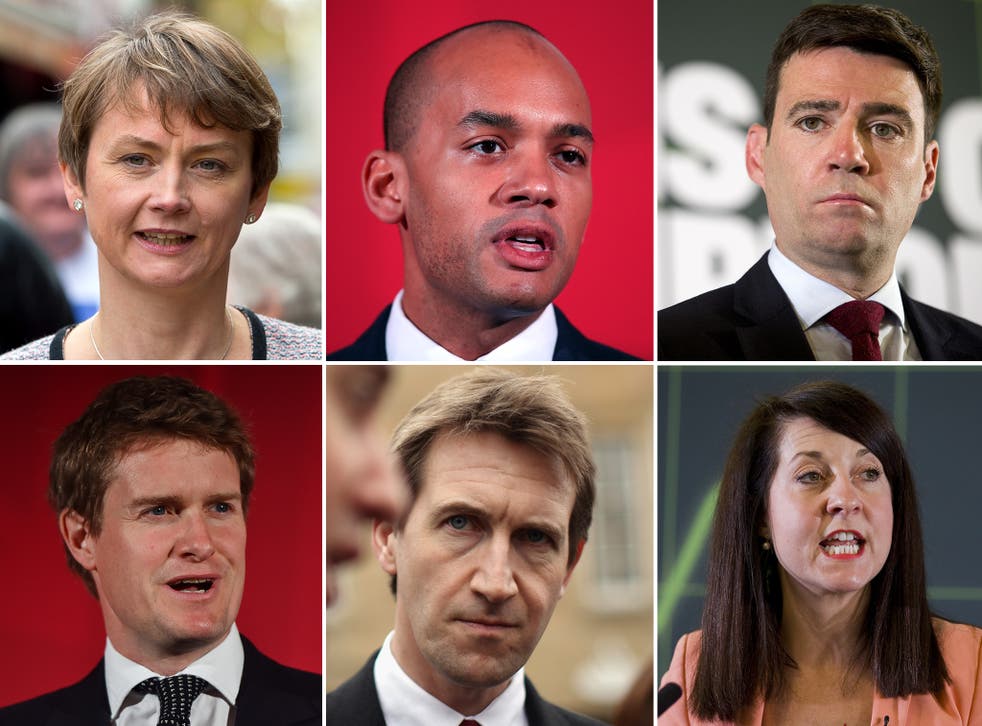 As the field for the Labour Leadership Stakes languidly trots towards the starting stalls, the answer to at least one of the anguishing questions raised on 7 May becomes apparent.
Anyone wondering whether this general election was more or less catastrophic for Labour than that of 1992 need wonder no more. This one is so much worse that it's hard to know where to begin. So let's follow Julie Andrews's advice in Do-Re-Mi, and start at the very beginning by observing that in 1992 there was more than a natural successor to Neil Kinnock. In the portly, Sergeant Bilko-esque form of John Smith, there was an inevitable successor with experience, intellect, gravitas, a coherent political philosophy, and both the brogue and leftish perspective to appeal to Scotland.
As the latest battle for what might charitably be called Labour's soul commences, things are different. All the candidates are either established second-raters or unknown quantities, while the problems they face are incalculably more immense. Whichever poor sod ends up winning will find him- or herself grappling with questions to which there are no obvious answers, and possibly no answers at all.
Who will be the next Labour leader?

Show all 7
How do you frame a message that will simultaneously win back SNP seats in Glasgow and Tory ones in Warwickshire? Do you cut your losses on Scotland now, assuming it will either secede or remain resolutely SNP, to concentrate on England? If so, do you move to the centre-right to target soft Tories, or, foreseeing the effect of five more years of Conservative brutality to the vulnerable and mounting disaffection from the working poor, stay on the soft left?

Umunna is another pretty boy, and has an appealingly wry way about him in an interview. Younger and less tainted than Burnham, having never served in the Cabinet, his Blairite orthodoxies might be enough in a one person-one vote leadership election stripped of trade union influence. But whoever it was at his law firm - and the search goes on - who hacked his Wikipedia entry to describe him as potentially "the British Obama" was fanciful. Umunna is no oratorical genius, and is far too smooth, aloof and entitled to foment the populism that turbo-charged Obama.
I'm no great judge of male beauty, but Tristram Hunt is probably the prettiest of them all. He is also more articulate and thoughtful than his rivals, but as the privately educated, academic historian son of a peer, he gives off the stale whiff of a 1950s Hampstead Garden Suburb intellectual from Labour's Gaitskellite right, and that feels cripplingly outmoded today.
Yvette Cooper, although an absolute brick, now belongs unmistakably to a past from which Labour will feel a crushing urge to escape. Flam up the mock-northern accent as she may, the ice-pixie comes from the same batch of charisma-free Islingtonian technocrats as the one who signally failed to connect with the punters on Thursday.
Liz Kendall is promising but unseasoned, and on both counts Stella Creasy is more so. Skipping a generation is all well and good, but is the most gigantic challenge in memory to British politics the time for a novice? Which brings us, briefly, to David Miliband, whose typically opaque tweeting has been interpreted as hinting at a return for the prince across the water. Is this the moment for Bonnie Prince Bananaman, who has never uttered an oracular sub-Blairite sentence that didn't want sending to Bletchley Park? Apart from anything, he is not an MP.
Lastly, to the one fancied runner with no form at all. Desperate times demand desperate measures, but do these ones seriously call for Desperate Dan? Granite-faced Dan Jarvis - who announced on Sunday night that he would not run - was third favourite with some bookies, primarily because he had that "back story" as the former soldier who lost his wife and the mother of his small children to cancer, and had the strength of character to recover. But he reportedly reads every word he speaks in the Commons from a script. So far as being the giant his party needs, his best and possibly sole claim is sharing a birthday with Winston Churchill.
There is one titanic talent in British politics today, and traumatised Labour voters may wish to join me in daydreaming about a reverse-takeover by the SNP that would see Nicola Sturgeon succeed Miliband. It's utter nonsense to imagine her succeeding in a naturally conservative country, of course, without the turbo propellers of the populist movement that powered her insurgency. But it tells a story about the mammoth scale of Labour's difficulties and the luminescent inadequacy of the candidates to resolve them that you prefer to seek refuge in outlandish fantasy politics than linger for long on their claims.
Join our new commenting forum
Join thought-provoking conversations, follow other Independent readers and see their replies