Labour's Love Lost US-style: Ed Miliband needs a global touch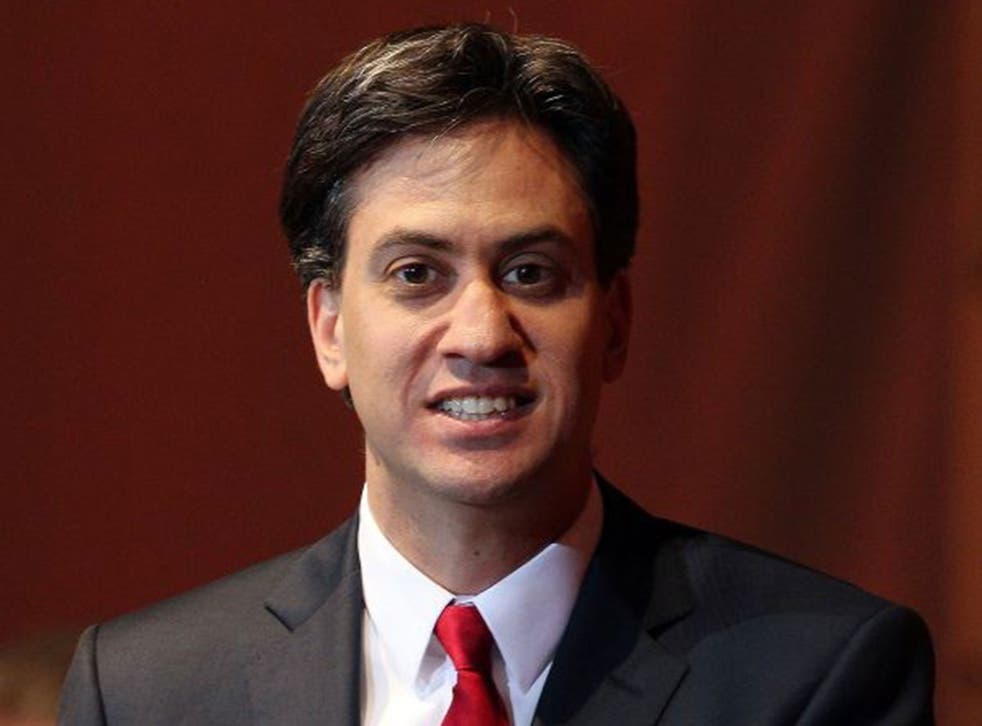 Given the situation in Ukraine, there must have been some doubt over whether Ed Miliband's carefully planned, high stakes meeting with Barack Obama in Washington tomorrow would still go ahead. In international diplomacy, choreography is everything, and the "brush-by" has taken weeks to organise. But the very nature of diplomacy means foreign crises routinely throw the choreography off course. With the US president preoccupied with the West's response to Russia over the MH17 atrocity, it may seem odd that he would still find time to see a Labour leader who struggles to convince the nation he is the Prime Minister in waiting, as our poll today underlines. Yet despite what many voters (and MPs) feel in their guts – that Miliband won't be in Downing Street next May – there is still a high probability that he will. So it would be odd for Obama not to see him, regardless of the urge to diary-clear to deal with Ukraine.
What is odder, though, is that Miliband has not done more foreign travel in the four years he has been leader. When the activist rump of at least three political parties in the UK – the Conservatives, Ukip and the Scottish National Party – are on the hunt for isolationism, there is a vacancy going for a truly internationalist party, led by someone who fits the bill as world statesman. After all, the UK remains an outward-facing nation; its capital city's inhabitants strut like citizens of the world. At a time of uncertainty about its future identity and when the world is beset by so many crises, we need an international statesman to run for Britain in the "global race".
It doesn't matter that Miliband is still the Leader of the Opposition. There is an argument that, given flight MH17, he should have postponed addressing Labour's Policy Forum in Milton Keynes – although it is not like Miliband would have anything else to do, such as attend Cobra. But the Labour chief should have devoted more of his time since 2010 acting like a world leader, someone who could host a G20 summit or stand up to Putin in a telephone call.
There was promise, in the early days: Miliband's wooing of François Hollande suggested a new centre-left renaissance in Europe, before the French president's credibility wobbled over high taxes and low fidelity. During his leadership, Miliband has been to Afghanistan and Israel, yes, but also the Social Democrat comfort zones of Denmark and Sweden. Not India, China nor, until this week, the United States, which seems a little bit too late. But it is not just about what he has not done as what he has: when he extinguished the possibility of military action in Syria last August, this seemed more about a Labour leader looking inward to his party (and its troubled history over Iraq) than a world statesman-in-waiting doing the right thing for the Middle East.
Hazel Blears, the former Labour Cabinet minister and chairman of the Commons intelligence committee, said last week that Labour (i.e. Miliband) made a mistake on Syria. The Labour MP, who abstained from voting last August, told Prospect magazine: "I know that there's little appetite for military action in view of Iraq. But actually, I don't know how long you sit on the sidelines."
It is this sitting on the sidelines that has imperilled this week's meeting with Obama in Washington. Miliband's blocking of action in Syria is said to have enraged the White House. The Labour leader has a lot of ground to make up, but it is difficult to see what he can do in nine months.
Honour all their partners
One of the rows of last week's reshuffle (and there were many) was the fact that a bunch of outgoing ministers are to receive knighthoods – triggering claims of abuse of the honours system by David Cameron. Alan Duncan, who resigned as international development minister, gets one of the poshest knighthoods there is, one reserved for services to the Foreign Office – the KCMG, which stands for Knight Commander of the Order of St Michael and St George, although fans of Yes, Minister will remember it as "Kindly Call Me God".
In fact, Duncan deserves this honour for his role in helping the rebels liberate Libya from Gaddafi – he used his extensive oil industry contacts to divert oil to rebels in Benghazi in 2011. But the honour highlights the inequality of the system. While the wives of knights can be called "Lady", there is no equivalence for the husbands of Dames. When those in civil partnerships, like Duncan, are knighted, their partners are also not recognised.
Two years ago, the Tory MP Oliver Colvile tried to get Parliament to introduce equality. Surely, with Duncan's knighthood, it's time to give his partner James Dunseath and the other civil partners and gay marriage spouses equality in the honours system?
Something fishy at No 11
His wandering cat Freya has tested the wits of No 11's police and civil servants – including getting into the most secure area of the Foreign Office – while his bichon frise Lola, budgie, hamster and goldfish must add to the general family chaos upstairs in Downing Street. But I can report sad news from the George Osborne menagerie – one of the goldfish has died. At his drinks party at the Treasury last week, the Chancellor revealed that the Osborne clan kept adding to the number of pets to avoid buying a dog. Lola, a puppy, was brought into the home after one of the goldfish died. It has often been said that the inhabitants of Downing Street feel as if they are living in a goldfish bowl. Maybe this one had just had enough.
All-women list for this party
Osborne's was one of the most popular of the Westminster drinks parties last week. On the same night, female political journalists shared a couple of bottles of red wine with Theresa May. The occasion prompted howls of protest from my male colleagues – how unfair it was to have a women-only drinks party, they complained. But given the small number of women there were in the room – only a fifth of political journalists in Westminster are female (Cameron did not reach his target of one third of ministers in his reshuffle) – I can only say that these complaints will be legitimate when we reach 50/50 equality.
Register for free to continue reading
Registration is a free and easy way to support our truly independent journalism
By registering, you will also enjoy limited access to Premium articles, exclusive newsletters, commenting, and virtual events with our leading journalists
Already have an account? sign in
Join our new commenting forum
Join thought-provoking conversations, follow other Independent readers and see their replies