Labour's Sure Start scheme was a huge success - we can learn from this in London
Four in ten London children still turn up at school unprepared. That's why we need a Labour mayor for the capital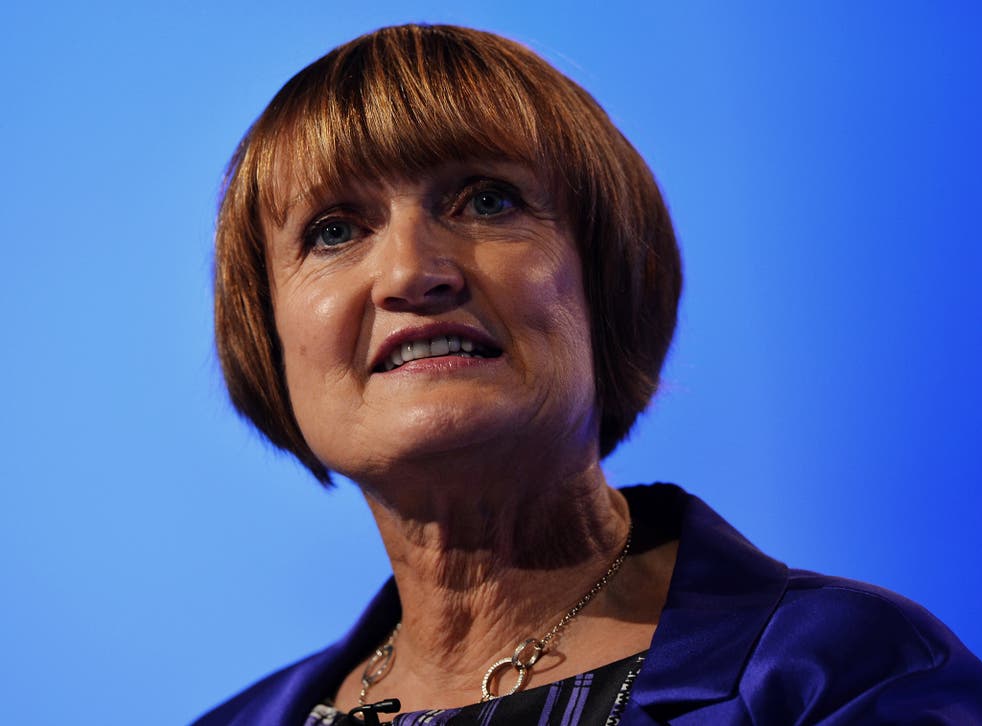 Tessa Jowell and I have been personal friends and political colleagues for years. What particularly brought us together was a shared passion about inequality in childhood - especially the way in which disadvantage was exacerbated by loneliness, vulnerability and lack of confidence in so many new mothers.
We started talking about the need for this kind of support when in opposition and we were both great admirers of a charity called Home Start, and the Head Start Project in Seattle. So when Tessa was asked by Gordon Brown to come up with proposals to improve life chances for very young children we saw this as an opportunity to work towards these shared goals – and Sure Start was born.
There are few things that unite the Labour movement like Sure Start. It was a programme that showed exactly what happens when you put Labour values into action. It gave every child, no matter what their background, the chance to start out in life with the care and attention they need to thrive. What's more, the early projects demonstrated how you can liberate the talent, confidence and therefore independence of parents by working holistically with the family rather than picking up the pieces of damaged lives down the line.
It's these lessons that Labour needs to learn from as it campaigns to retake power in London's City Hall. Today four in ten London children are turning up at school unready to learn. These are the children who can't manage basic tasks such as hanging up their coat, taking themselves to the toilet, or sitting down with other children. And out of the frustration that all leads to, they start hitting the other kids.
Now imagine the disadvantage which goes with that. These are the children who are kicking out because they don't have the skills to express frustration. Their chances in life start to get shut down. And yet we can all see the reasons why this happened in the first place.
Helping these children get a better, fairer start in life – that's what Labour politics is all about. And that is exactly why London urgently needs a Labour Mayor, and one who won't accept that London children have to grow up like that.
As we showed in designing Sure Start, we can do something about that. Tessa's vision, in her campaign to be Labour's London mayor, is of a city in which everyone has the chance to fulfil their potential.
In pictures: Tube strike in London

Show all 11
The success of Sure Start is an example of how to actually do something about inequality, rather than simply make speeches about it. Tessa and I have long known that inequality of capability and capacity is arguably even more pernicious than the inequality of wealth over, which we rightly worry so much. We have to understand where it comes from and take it on. And Tessa will do that for Londoners.
The pundits suggest that Tessa Jowell offers Labour's best chance of winning the London mayoralty back for Labour. But that's not the whole story; it misses the most important part. By winning, we can put Labour's values back into action, and change Londoners' lives for the better – and, as Sure Start has shown, Londoners can rely on Tessa to do something about that.
Register for free to continue reading
Registration is a free and easy way to support our truly independent journalism
By registering, you will also enjoy limited access to Premium articles, exclusive newsletters, commenting, and virtual events with our leading journalists
Already have an account? sign in
Register for free to continue reading
Registration is a free and easy way to support our truly independent journalism
By registering, you will also enjoy limited access to Premium articles, exclusive newsletters, commenting, and virtual events with our leading journalists
Already have an account? sign in
Join our new commenting forum
Join thought-provoking conversations, follow other Independent readers and see their replies