The lost boys of Sudan's civil war
Thousands of children were separated from their families and forced to become soldiers in a country ravaged by war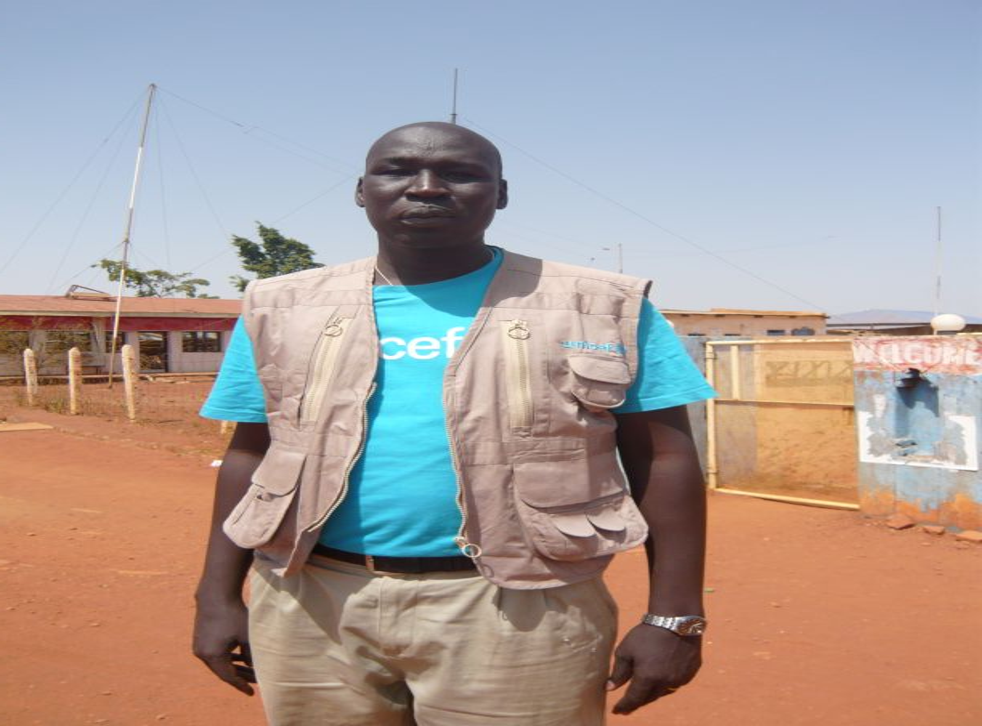 Please donate to our appeal for child soldiers here.
"The one thing I remember is my parents," says Abraham Kur Achiek. He cannot be sure what year he was born as the people who would know died while he was still a child. His hometown of Bor, in what is now South Sudan, has for most of his life been just fragments of memory.
He was either 11 or 12 years old when he left on foot amid the chaos of a bombing campaign. The youngster was separated from his parents, his brother and his two sisters. It was the beginning of the most harrowing of journeys, one undertaken by thousands of other southern Sudanese children who came to be known as the "lost boys". Looking back now he thinks of it as the "end of childhood".
Long, snaking trains of children walked out of what was Africa's largest country to escape the continent's longest civil war. Since its independence from colonial power, Britain, the unwieldy state that remained; comprising Muslims and Christians, riverine Arabs, herding tribes and a patchwork of black African peoples; had been at war.
By the late 1980s much of the south was in flames as a modern army and airforce was unleashed on villagers, in a vicious counterinsurgency against southern-led rebels. Abraham remembers walking for hundreds of kilometres, "often we didn't know the boy who was walking next to us," going without food and water for days.
He remembers snatches of the ordeal, like his teeth falling out on the march from the River Nile to the Ethiopian border. Many of the children died. Some from comparatively mundane causes such as thirst or drowning in the powerful rivers they crossed on their trek. Others died in the most horrific circumstances, torn apart by lions or crocodiles.
Some, like Abraham, were not allowed to escape and were instead recruited into the rebellion to begin their nightmare anew. He was pressed into the ranks of the Sudanese People's Liberation Army (SPLA) which was fighting for independence for the black south from the Arab government in Khartoum.
"It was the worst thing that could happen in any life," he says. "There are few people who could survive."
Abraham did survive. He eventually fled the rebel army and made it to the Kakuma refugee camp in northern Kenya. It was there that he began to piece back together the life that had been taken from him. Eight years after last seeing him he learned that his father had died one of the bombardments. His mother had died soon after.
Over the next 10 years, as he struggled to survive and get an education along with tens of thousands of other refugees, living off handouts from the United Nations, he was able to piece together what happened to his siblings.
In separate trips back into Sudan he located and brought his two sisters back to Kakuma. Even though they were strangers who barely remembered each other, Abraham says "after such a long time, we became a family again".
His brother, who had been six days old when he last saw him, was an 18-year-old fighter in the SPLA when Abraham found him and persuaded him to leave. He did not realise it at the time but a new career had begun in undoing some of the damage done by the war to lives like his own. In 2005 the warring sides signed a peace deal and Sudan has since split in two.
Today, Abraham works as a child protection officer for Unicef, the leading children's charity which The Independent is supporting in this year's Christmas Appeal which ends on Saturday. Money given by our readers is supporting the charity's work rescuing child soldiers in the Central African Republic, one of the country's where the problem of child soldiers is now greatest.
Abraham has been back to his homeland countless times and has persuaded hundreds of children to put down their arms, and their military commanders to allow them to do so. "I am able to understand them better than anyone," he says of the boys he has helped to demobilise. "I tell them to come with me, to go to school. Otherwise you will miss your childhood, you will kill, or be killed."
All Unicef's work with child soldiers in the CAR is funded by donations. Please be as generous as you can. Click here to donate. Text CHILD to 70030 to donate five pounds.
• £6 provides life-saving treatment for one child from fatal diarrhoea, pneumonia, or malaria, all diseases that the children are vulnerable to in the Central African Republic
• £15 pays for schooling for a child who has been rescued from an armed group – including providing all the books and stationary they need.
• £25 provides a child with all the essentials they need when they are first rescued. This 'welcome kit' includes clothes, underwear, toothbrush and toothpaste, soap, a blanket, mattress, and mosquito net.
• £62 provides vocational training to a child released from armed groups, providing them with a sustainable future
• £103 trains a teacher to help former child soldiers continue their education
• £150 pays for psychological support for one child who has been rescued
• £300 can buy enough toys for a centre for 50 rescued children to play with, to help them regain their childhood by having fun again
• £516 can support one child for a whole month. This covers the cost of everything they need at the rehabilitation centre, including care from dedicated and experienced staff, food, counselling, education, vocational training, and the costs for family reunification
Join our new commenting forum
Join thought-provoking conversations, follow other Independent readers and see their replies