As a man died attempting to photograph Justin Bieber's car, it's sad to see a human life is worth the risk of a good shot in our celeb-obsessed world
After a photographer was killed trying to take a photo of Justin Bieber's car last week, tighter legislation was called for - but why do we value celeb pictures so highly?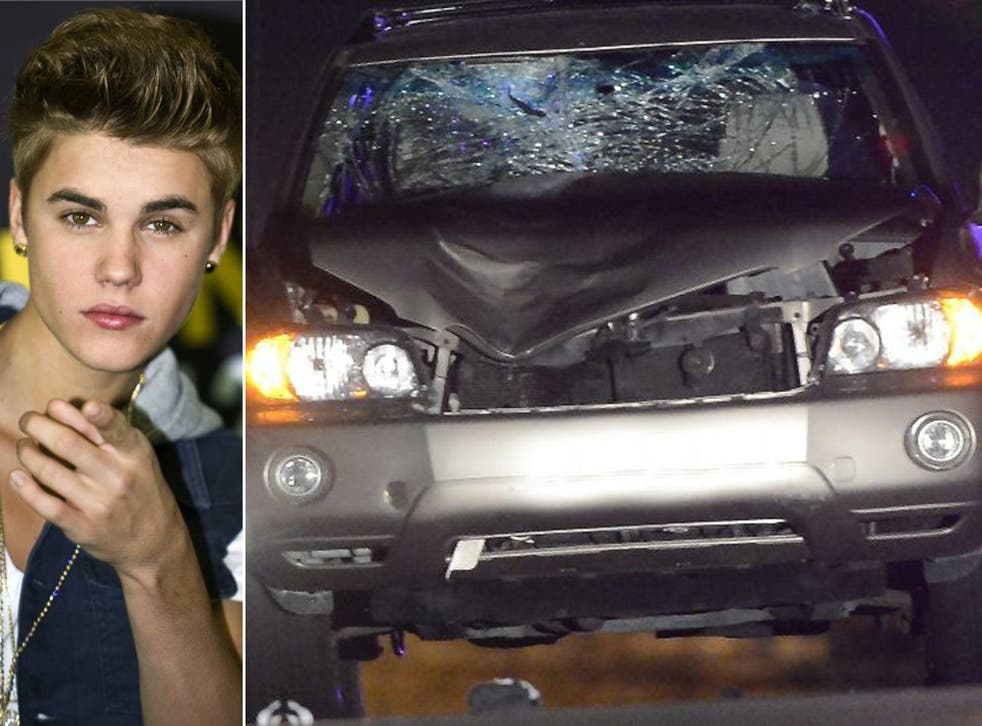 Debate over paparazzi laws was reignited last week after photographer Christopher James Guerra was hit by a car and killed whilst trying to take pictures of Justin Bieber's white Ferrari.
Guerra was following the striking sports car on January 1st, when it was pulled over by Highway Patrol in LA. He stopped to take photographs, but was hit by oncoming traffic as he crossed the road to return to his own vehicle. The teen pop star was not present at the scene; a friend was in the driver's seat.
Following the incident, celebrities including Bieber renewed calls for tougher laws on paparazzi in order to protect both photographers and the stars they hound. "Hopefully this tragedy will finally inspire meaningful legislation and whatever other necessary steps to protect the lives and safety of celebrities, police officers, innocent public bystanders, and the photographers themselves," said the singer in a statement released by his record label.
Fellow pop star Miley Cyrus took to Twitter to air her frustrations with celebrity photographers: "Hope this paparazzi/JB accident brings on some changes in '13. Paparazzi are dangerous! Wasn't Princess Di enough of a wake-up call?!"
But while Guerra's death serves as a chilling reminder of the drastic lengths paparazzi will go to for a lucrative shot, it's hard to see what type of reasonable new law could have prevented this particular tragedy. It was an avoidable accident, and it is highly regrettable that Guerra should have put himself in such a dangerous situation for the sake of a celeb snapshot, but his only crime was carelessness.
That's not to say that calls for new safety measures are baseless; examples of paparazzi behaving in an alarmingly vicious and reckless manner are all too easy to come by. Incidents in which photographers pursue their subjects aggressively and dangerously - one cannot help but think of the car chase that led to Diana's death in 1997 - are obviously unacceptable. Although additional laws have come into effect since then, giving celebrities a greater opportunity to claim civil damages over invasion of privacy, it's clear that the problem hasn't gone away. Bieber himself was the subject of a dramatic high speed chase just last year, which led to him frantically calling 911 from his car to report the reckless driving of photographers following him.
But new laws on paparazzo behaviour itself aren't the solution. The fact of the matter is, there are already laws in place to prevent the dangerous activities - the crimes - involved in these scenarios; they simply require better enforcement. Existing road safety laws, privacy laws, and trespassing laws apply to paps and their grisly encounters with celebs as much as they apply to the rest of the public, and it is therefore wholly unnecessary to push for separate legislation to cover them.
Taking a picture isn't a crime, and any US law targeting photographers in particular will likely sit awkwardly with the First Amendment - as evidenced by the recent overturning of a 2010 California law that deals specifically with reckless driving in pursuit of taking photographs for commercial gain. The new law was tested for the first time in relation to the chasing of Bieber last year, but was dismissed by a judge who ruled that it was too broad and could be used against newsgathering activities protected by the Constitution.
After all, why should reckless driving in order to snap a celebrity's picture be more criminal than reckless driving for any other reason? The risk remains the same regardless of motive, and it doesn't seem just to discriminate against someone on the basis of their job.
In any case, even if new laws aimed directly at paparazzi were in place, many would undoubtedly continue to flout the rules. There's a simple reason these photographers willingly get involved in dangerous scenarios: there's a lot of money in a good shot of someone as loved and loathed as Justin Bieber. Those who goaded the teen heartthrob into a 100-mile-per-hour dash must have known they were running the risk of reckless driving charges, but obviously thought it was worth taking the chance - so what's to say they'd take any more notice of new legislation? The problem is evidently not the word of the law itself, but the lack of fear paparazzi have of breaking it, and the incentive they have to do so.
The former must be addressed by stricter enforcement; the latter could be tackled by regulations on the wider industry. Rather ironically, paparazzi get a bad press - but they don't work in a vacuum. Ultimately, the celeb-obsessed tabloid world, with its increasing demand for more and more pictures (and sky high prices for particularly invasive shots) is at the root of the problem.
Instead of just targeting the people behind the lens, a new law might have a greater impact were it to ban the publishing of photographs if a law was broken in the process of obtaining them - so if a paparazzo was found to have driven recklessly in pursuit of a shot, he would face the same criminal charges as anyone else, but he would be unable to sell the pictures. You can't stop people from behaving recklessly, but you don't have to make it worth their while.
Join our new commenting forum
Join thought-provoking conversations, follow other Independent readers and see their replies