Mould under the bed, rats in the kitchen and if you complain you get evicted - welcome to London's rental market
A house hunting would-be renter is in an almost uniquely powerless position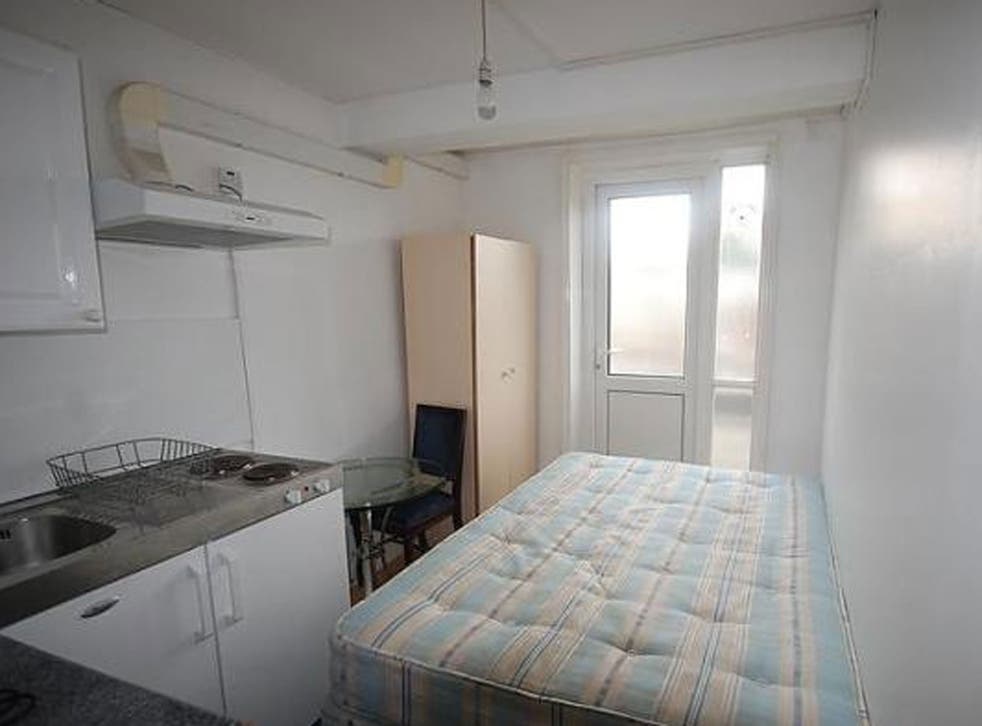 A minuscule flat goes up for rent in London for a staggering £170 per week. Social media ensures the advert - with its pictures of a sorrowful, cramped single bed, exposed light bulb and chipped Formica wardrobe travel well beyond their intended audience (e.g. the poor saps flat-hunting in the Capital). The nation expresses mild, amused surprise in the same way one might at a whistling belly button routine on Britain's Got Talent. There are a few gags at the expense of letting agents and a smattering of smug "Only in London!"
But the laughs dry up when it emerged that within hours this prison-cell themed hellhole had actually had '"a fair few people who were keen", according to the estate agent. Someone is actually going to live there? Really? Suddenly it's not quite so funny, even though the flat has now been taken off of the market and its landlord denies doing anything wrong.
Over nine million people currently rent their home in the UK - more than any time since the 1970s. Competition for good quality, affordable homes is intense; nowhere more so than in London where homes increased in value by more than twice the average person's income last year, making the prospect of home ownership entirely fanciful for many.
In tandem with the national debate about which policy decisions the government can and should make to address the dearth of affordable homes, there are more specific questions to be asked about the private rental sector and how it can be made to work better for renters.
There are lots of great landlords out there who fulfil their duty of care to their tenants and take pride in the properties they rent out. But there are also many landlords who have no qualms about renting out properties that come complete with damp, mould, rodent infestations and bad ventilation. According to Shelter, one million renters say their health has been affected by rogue landlords failing to carry out repairs or deal with poor conditions in their home.
So how does a tenant know whether they're about to rent from a rogue or one of the good guys? Sadly, until they move in (after being extensively credit and reference checked themselves, of course) they really have no way of knowing. A tenant typically signs a joint tenancy agreement based on little more than a cursory look around the property and a gut instinct - the ramifications of this only becoming clear after they've handed over a hefty deposit (typically six weeks rent) and made the property their home. If knowledge is power, a house hunting would-be renter is in an almost uniquely powerless position.
Tales of tenants discovering mould under their beds (yes, really), rats living in kitchen cupboards, ovens that don't work and non-existent hot water are all too common, and getting an irresponsible landlord to carry out repairs to a rental property can be impossible. Although most landlords deal promptly with complaints about repairs, a rogue landlord will just brand the tenants as 'troublemakers' and evict them – and there's nothing illegal about them doing so.
The really sad thing about this week's story of the shoebox flat is that it exposes the sheer desperation at work in huge chunks of the rental market, and it's this desperation that puts tenants in a vulnerable position. This needs to change. Isn't it time that a good experience of renting came down to more than just good fortune?
Join our new commenting forum
Join thought-provoking conversations, follow other Independent readers and see their replies