Mrs Justice Thirlwall: the one woman Philpott couldn't defeat
Thirlwall issued a judgement so razor-sharp that when I read the full transcript I felt like punching the air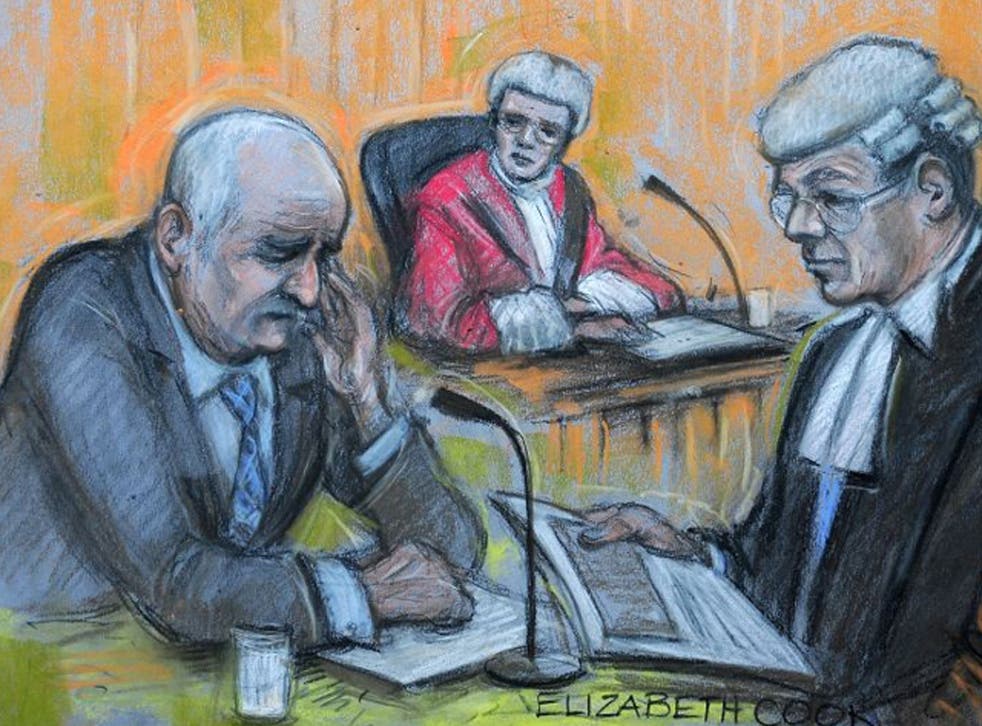 It's rare that I feel spirited by news from the British court system, but this week, during the summing-up of the Philpott trial by Mrs Justice Thirlwall, a small gut‑punch of hope startled me.
It was the day on which the nation – including George Osborne, various voiceboxes of the left and several radio phone-ins – were in furious debate over whether Mick Philpott's benefit handouts had led to the deaths of six children.
Would Mick Philpott have been a less bleak individual if someone from the Job Centre had appeared by his pillow each morning with a clipboard/truncheon and chivvied him off to pick litter? Did benefits lead to him creating this "doomed brood"? Remember, having five or six kids if they're all dressed in Boden eating Jamie Oliver recipes from your outdoors kiln is a charming status symbol. If they're clad in cast-offs and eating out of the Whoops! section in Asda, they're "a feral brood" that must be stopped.
Still, we pondered, would Mick Philpott have been less likely to set fire to a house in a twisted attempt to frame his ex-girlfriend for arson if he'd had less money for groceries? This raised the question – although I was reluctant to add to the quacking – of how Fred West, a successful builder, committed any acts of violence at all, what with the devil only making work for idle hands.
I mention West because the summing-up by Mrs Justice Thirlwall – whom you may have noticed to be a female judge – raised in my mind several stomach-churning similarities between the two cases. Thirlwall issued a judgement so razor-sharp that when I read the full transcript I felt like punching the air. Because while the nation bickered about Philpott's access to housing benefit, Thirlwall spelled out the true matter at hand about Philpott's systematic campaigns reaching back over 40 years of violence, mental abuse, manipulation and blackmail against vulnerable women. She spelled out why many men like Philpott – regardless of class – have multitudes of children. Thirlwall was determined there would be no neat summations of Philpott's unfortunate "mistake" in 2012, because this was a far longer, detailed story that needed telling.
Before examining the night in question – the petrol, the plot, the screaming 999 calls, the dead children – Thirlwall said: "It is necessary to look at the history of your relationship with women." I've rarely heard a judge say such a thing, although in the judicial system there aren't that many female judges, so there's more chance this take on events is overlooked. Across Europe, the average gender balance among judges is 52 per cent men and 48 per cent women. At 23 per cent, England and Wales is fourth from the bottom, followed only by Azerbaijan, Scotland and Armenia. The higher up the court system, the more male-dominated the bench becomes. Only 15.5 per cent of High Court judges are women. The odds were against Philpott meeting a female judge this week – one woman he had no chance of controlling, striking, or impregnating – but I'm quietly joyous he did.
Thirlwall recounted that Mick Philpott almost killed two women when he was a soldier in his twenties – employed, you might note, not remotely on benefits. Philpott was a violent and jealous boyfriend, at one point breaking his young girlfriend's arm, another time smashing her leg with a sledgehammer.
Eventually his jealousy led to him breaking into her house, stabbing her repeatedly in a ferocious attack and then turning the knife on her mother. "You have, I am rightly reminded, served your sentence for that, but it is clear from the evidence that I excluded from the trial that you have used that conviction as a means of controlling women, terrifying them in what you might do."
Thirlwall dissected the kingly rule that Philpott had over his first wife (unnamed), then Heather Kehoe, a 16-year-old he left this wife for when he was in his forties, then Mairead Philpott, then Lisa Willis. A crucial idea – seen commonly in abuse cases and until now rarely spoken of – is Philpott's yearning to keep all of these women almost perpetually pregnant. Babies and more babies. Seventeen babies. Not bred to milk the benefits system. Bred as his girlfriends and wives cannot look or move elsewhere when they're rotund and vulnerable. Bred in tribute to his enormous prowess and machismo. Followed, time and again, by court cases at Philpott's behest to remove custody of babies from his ex-wives and girlfriends. Taking children from their mothers was Philpott's ultimate tool of power, after mental and physical cruelty. "Women were your chattels," said Justice Thirlwall. "You bark orders and they obey. You were kingpin and no one else mattered."
In February last year, Lisa Willis ran away from Philpott with her children, taking only the clothes they stood up in. Again, Philpott was determined he'd take possession of them, leading to the plot that killed six children. This hogwash over Philpott's benefits fudges the real issues of what went on in 18 Victory Road and in all the places Philpott set up home with unfortunate women who – as Mrs Justice Thirlwall pointed out – weren't even permitted a front door key or a bank account.
It's tiny details like this that say so much and that often only judges from diverse backgrounds can pick up on. When men like Philpott wash up in court – like he did decades ago for the double stabbing – I wish there were more women like Thirlwall to meet him and jail him for life – meaning life – the first time around.
Twitter: @gracedent
Register for free to continue reading
Registration is a free and easy way to support our truly independent journalism
By registering, you will also enjoy limited access to Premium articles, exclusive newsletters, commenting, and virtual events with our leading journalists
Already have an account? sign in
Register for free to continue reading
Registration is a free and easy way to support our truly independent journalism
By registering, you will also enjoy limited access to Premium articles, exclusive newsletters, commenting, and virtual events with our leading journalists
Already have an account? sign in
Join our new commenting forum
Join thought-provoking conversations, follow other Independent readers and see their replies