Nigel Farage: After Owen Jones's open letter to Ukip voters last week, here is my reply
I fear that you may have been reading too much into a statistical sample and haven't taken the time to get out and meet our voters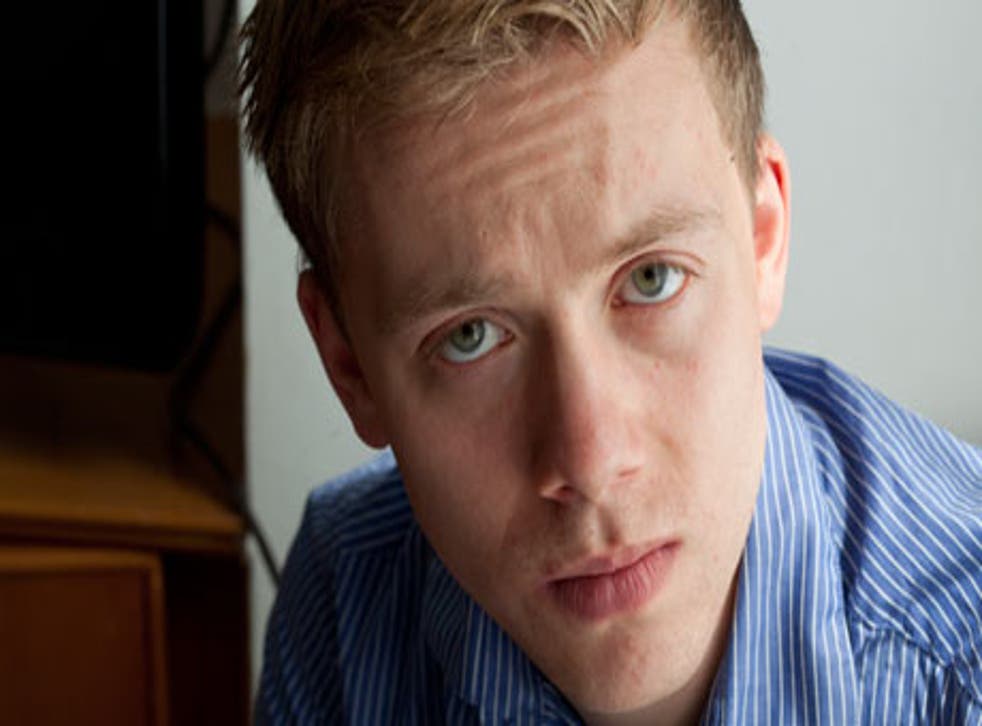 Dear Owen Jones,
Thank you for your open letter to Ukip voters in the Independent last week outlining why you think they are somehow wrong in wanting to vote and support a party which thinks that important decisions about the future of our country should be made in Westminster. I fear that you may have been reading too much into a statistical sample and haven't taken the time to get out and meet Ukip voters.
That is what fundamentally unites our party; the phrasing of questions, and surveys will not divert attention from the fact that we know that the issues which affect our everyday lives stem – in the majority – from the EU. So when Ukip voters talk about their main issues being immigration, energy prices, healthcare, housing or even what bulbs they will soon be allowed to purchase at their local garden centre, they all come under the umbrella of an EU issue.
You have also missed the point about energy bills and the power of the Big Six. It is easy for politicians to make headline-grabbing statements like "fix energy prices" and for a weak Coalition Government and lacklustre media not to investigate those claims. For example, Ed Miliband's own Climate Change Act, which brought in the green energy subsidy, is a regressive taxation that forces the poorest in society to pay proportionately more of their income, which ends up in the hands of rich land owners. This is not the free market at work, this is politics at play. And for the record, when you fix the price of something you get a shortage of it, which leads to a price rise.
But it's not just the 2008 Climate Change Act which has led to a crisis in our energy security. The EU Large Combustion Plant Directive (a headline grabber of a title, I know) sets limits on emissions of pollutants. Power stations had until 2008 to comply with these rules or opt out. A third of the UK's coal-fired power stations did this, meaning they can only run for a maximum of 20,000 hours and must close by 31 December 2015 at the latest.
And I'm afraid for you that it is the same story with our railways, but not in the way you envisage. You see, our rail privatisation occurred as part of an EU directive, too. It's a conversation I have had with Bob Crow, who is very keen to renationalise the railways. But we can't do is as members of the EU.
I agree that we must make work pay and boost demand in the economy, but endless Keynesianism and debt financing does not work. And the real point about the minimum wage is that in an age of uncontrolled immigration and, possibly, even without it, the minimum wage becomes the maximum wage.
What Ukip voters also understand is that employers' National Insurance contributions are a tax on jobs. It is people employed in the private sector who create wealth for this country. It's the small businesses that put the balance sheet back in the black and provide real employment. So why would any sane government want to tax people for providing those wealth-creating opportunities? Flatter, simpler, fairer taxes lead to an increase in incentives and hopefully fewer of our entrepreneurs seeking tax havens. The real point about the Ukip tax policy is that a no-tax-on-the minimum-wage policy would be a huge incentive to get people off benefits and back to work.
And let's look closer to home for where the fault lies with the banking crisis. I know it might still be trendy to "bash the bankers" but this crash was entirely predictable. It was Gordon Brown handing over regulation of the banking industry from the Bank of England who, since 1694 has done a pretty good job, and handed it over to the tick-box bureaucrats in Canary Wharf. Please note, Mr Jones, that no taxpayers' money was needed in Australia or Canada, both of which have sizeable banking sectors.
But you are right in that we are not a grumpy band of ex-Tories. We are a diverse group of people from different walks of life who believe in democracy, liberty and running our own country.
Nigel Farage is the leader of Ukip.
Register for free to continue reading
Registration is a free and easy way to support our truly independent journalism
By registering, you will also enjoy limited access to Premium articles, exclusive newsletters, commenting, and virtual events with our leading journalists
Already have an account? sign in
Register for free to continue reading
Registration is a free and easy way to support our truly independent journalism
By registering, you will also enjoy limited access to Premium articles, exclusive newsletters, commenting, and virtual events with our leading journalists
Already have an account? sign in
Join our new commenting forum
Join thought-provoking conversations, follow other Independent readers and see their replies