'No children, no dogs, no DSS': The demonisation of benefit claimants is helping fuel homelessness, and it's about to get even worse
With housing benefits cuts on the way, a rise in evictions is inevitable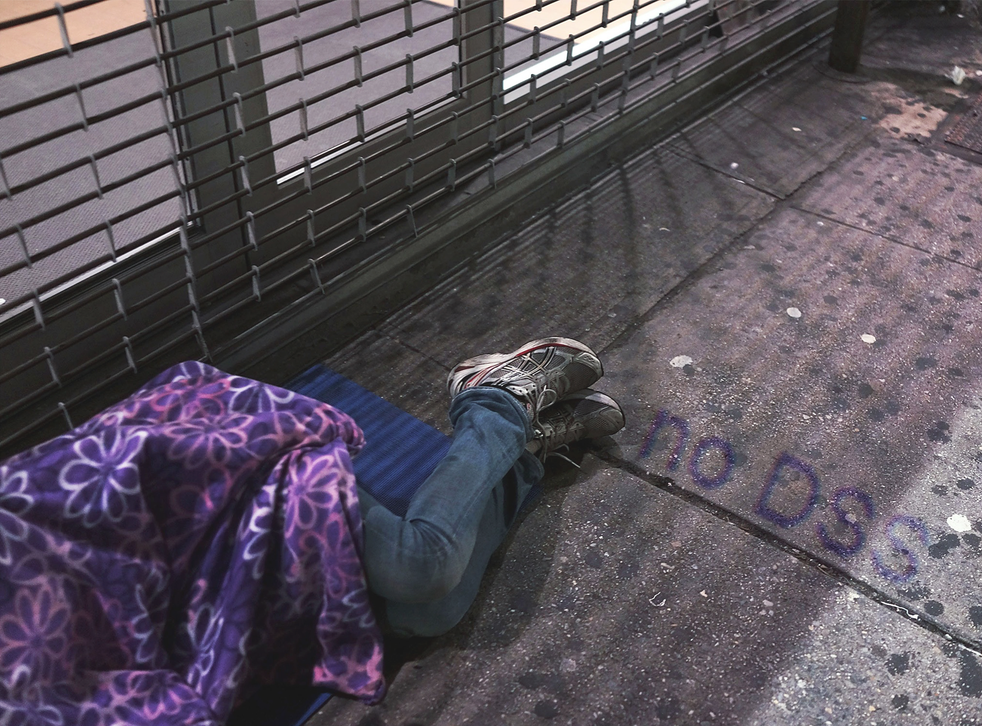 Being evicted from a private rented home is now the main cause of homelessness. And with £12 billion of welfare cuts on the horizon – and housing benefit first in line for the chop – it's set to get even tougher for renters on low incomes. Who will help them? Certainly not Britain's landlords.
A cursory glance in a few letting agents' windows reveals "no DSS" signs readily displayed alongside bans on children and pets. DSS stands for the Department for Social Security – an extinct part of the government responsible for benefits, now known as the Department for Work and Pensions (DWP).
The signs are designed to keep people on housing benefit away, and the fact that they're exhibited so casually is shocking. But it's also symptomatic of the private housing market as a whole, which thrives on the discrimination and demonisation of society's most vulnerable people.
Landlords and letting agents already pick and choose who to let to. Throw benefit cuts into the mix, along with a shortage of housing and a ballooning number of renters, and you have a nasty problem: a huge volume of people who need to rent privately, but have nowhere to go.
Research by the housing charity Shelter found that over two thirds of private landlords would prefer not to rent to tenants on housing benefit, with many concerned that benefit cuts mean they wouldn't be able to pay the rent.
Lettings agents are also cashing in on the growing unease that people on benefits just won't be able to pay the rent. One agency advert (pictured below) promises landlords that they will vet tenants to "ensure that they are suitable for your property both financially and personally." Their ad includes a photo of a man in a cardboard box; presumably mocking rough sleepers.
Another local agency flyer I've come across celebrates the fact that the cost of renting is greater than average wages – and offers to help landlords squeeze more rent out of their tenants. "Did you know that the average asking rent for property like yours in East London has gone up to £1987pcm?" it says. "That's MORE than the average London monthly salary."
Although it's not just agencies that are capitalising on our housing crisis. There are even specific companies to help landlords kick out their tenants. One letter sent out by the charming Evict a Tenant UK brazenly quotes research by Shelter that uncovers how 3 million households live in fear of missing their rent or mortgage payments.
However, unlike Shelter, Evict a Tenant UK isn't concerned that there are nearly 50,000 homeless families in England and many more on the brink. They're concerned that landlords won't get their rent, and offer a friendly hand to help evict tenants who can't afford rent payments. Their services include sending out intimidating letters "requesting full and final payment before the month's out".
Frustratingly, the way lettings agents and landlords are acting is completely within the law: they're under no obligation to rent to families on housing benefit if the sums don't stack up. And sadly, they are setting a trend for the wider public: adverts with "no DSS" on spareroom.com suggest that even fellow renters are also anxious to avoid living with housemates on housing benefit – even though a sudden illness or a job loss could leave any one of us needing housing benefit to stay off the streets.
So what needs to change? Private renting must be affordable, stable – and, crucially, open to all. We need to see more affordable homes built, and housing benefit rates that actually reflect the cost of renting. Otherwise we will see increasing homelessness and even more people struggling to find somewhere to live.
Note: Since this blog was published the letting agent has been in contact to say they are no longer using their "No Letting without Vetting" advert
Shelter offer free and confidential advice to people struggling with bad housing all year round: shelter.org.uk/advice
The most expensive and the cheapest locations to rent in the UK

Show all 19
Register for free to continue reading
Registration is a free and easy way to support our truly independent journalism
By registering, you will also enjoy limited access to Premium articles, exclusive newsletters, commenting, and virtual events with our leading journalists
Already have an account? sign in
Join our new commenting forum
Join thought-provoking conversations, follow other Independent readers and see their replies