OMG! Marriage is now worthless!
After hearing of parliament's historic vote this week, it suddenly struck our columnist: now that same-sex marriages are legal, her marriage had suddenly devalued!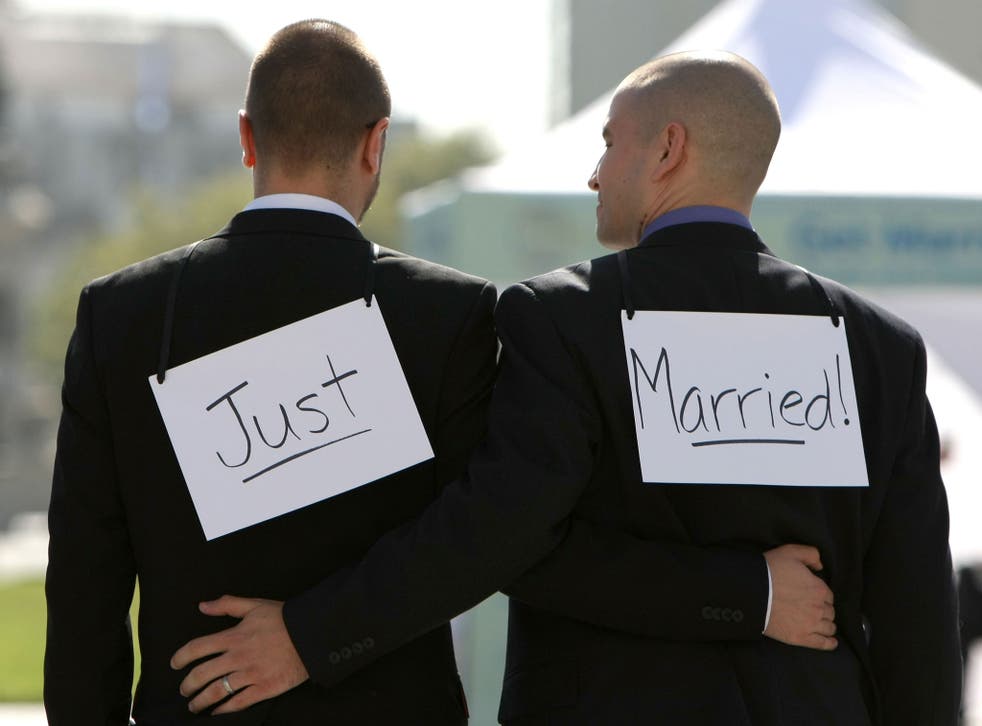 If you ask me, those who have always defended same-sex marriages on the grounds that allowing two people to love each other, whatever their sexual orientation, comes at absolutely no cost, and is actually good for us all have to be joking, right? They do, don't they? What about the way it "devalues" the "institution of traditional marriage"? You think it doesn't? Seriously? Read on, my friend. Read on.
OK, so, yesterday morning, I woke up feeling most peculiar, as if I'd somehow lost something truly valuable and special. What was it? I racked my brains. I checked around the house, but everything seemed to be where it should be, and there was no sign of any break-ins. I tried to get on with my morning, but it was hard, as I just felt this terrible, empty sadness and, worse, whenever I looked at my husband, whom I'd married with great fanfare, caterers, a live band, and a floral centrepiece on every table, I simply thought "What a sad sack", and shivered a little. I was lucky not to throw up, to be honest with you.
And then it struck me: now that same-sex marriages are to become legal, my marriage had suddenly devalued! Overnight, it had plummeted from being worth something to being worth nothing, and this is why I felt so queasy! I confirmed this was so by calling in at one of those CashForMarriages businesses that pop up in empty shops, and as they told me: "Yesterday, we'd have given you quite a substantial sum for your traditional marriage, but today it's not worth anything, I'm afraid."
"Nothing at all?" I queried.
"Not a bean," they said.
"You don't want to weigh it or bite it or look at it under a magnifying glass or anything? It's not counterfeit. It's the real thing. There was a live band. There were floral centrepieces on every table. I had my hair done."
"No point," they said. "The bottom has fallen out of the traditional marriage market. As it is, we are thinking of going into gold."
So I returned home, shivered with what I now know to be disgust – Why hadn't I noticed the way my husband eats with his mouth open? Why hadn't I ever noticed what a dull old tosser he is? – packed up, and left. Why stay, as our marriage now had no value? And yet some people still say that same-sex marriage can't affect a "traditional" marriage, and that the "institution of marriage" changes all the time. Until fairly recently, they will say, a woman's legal identity ceased to exist when she married – and those who oppose any of this are just deranged, homophobic lunatics. Ha! What a joke!
Join our new commenting forum
Join thought-provoking conversations, follow other Independent readers and see their replies