Prime Minister's Questions: Cameron is vulnerable on tax credits, but you wouldn't know it
The new politics means that the Labour leader passed up the chance to harass and embarrass David Cameron on cuts to tax credits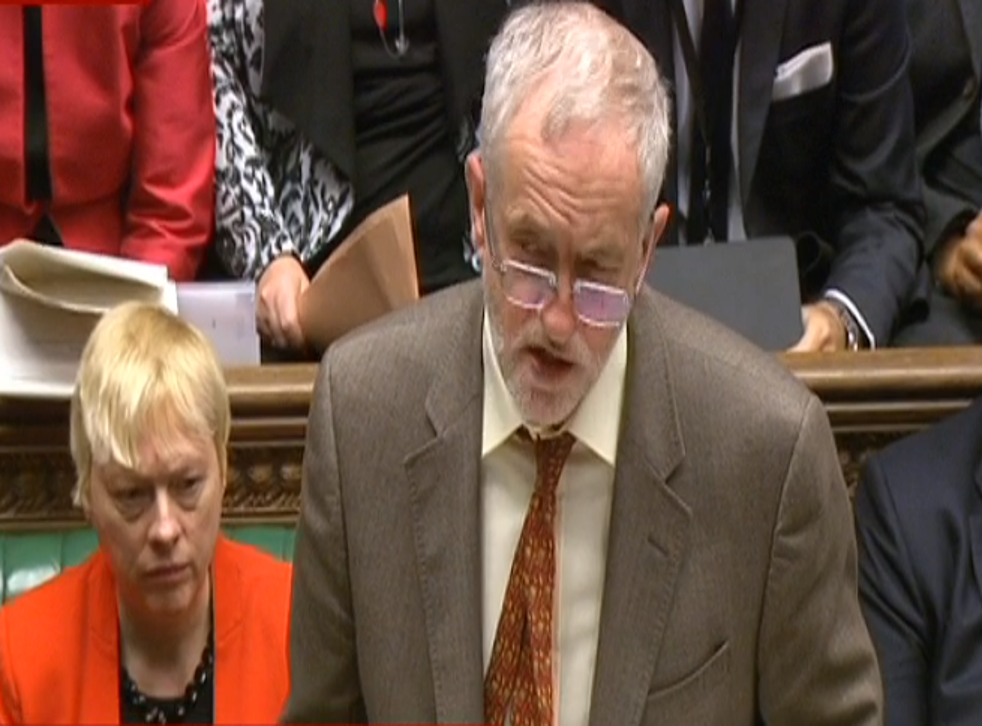 We are in that strange period, I suspect, when David Cameron is discussing privately how to offset the worst of the tax credits cuts but has to go on defending the policy in public. In the old politics, this would be a fine chance for the Leader of the Opposition to embarrass the Prime Minister, to trip him up and to raise morale on the Labour side of the House.
The new politics, however, means Jeremy Corbyn has to read out emails from citizens and has to change the subject just as his side think he's getting somewhere. "Come on, Jeremy," said an unidentified Labour voice as he got up to ask his sixth question. It was a cry of support or of despair, according to interpretation.
Corbyn started promisingly, in the old politics sense, by quoting the first speech of Heidi Allen, the Conservative MP, delivered yesterday, saying she couldn't vote for tax credits cuts. Cameron said the cuts were "part of a package", including the national living wage, free childcare and lower social housing rents, and that ultimately what mattered was the strength of the economy.
Corbyn could have devoted all his questions to quoting Conservative MPs against Government policy, but instead he devoted his next two questions to emails, from Lizette and John, a change of pace that allowed Cameron to vary his reply.
And that was it. After waiting like a teacher for silence ("Thank you"), Corbyn asked two questions about steel. The first was to read out an email from a maintenance fitter to ask why the Government didn't have an industrial strategy. Cameron replied with a four-point list of all the things the Government was doing. Corbyn then asked a question of his own, about why the Government didn't have an industrial strategy. Cameron read out some more of his four-point list, and added that last week Labour voted in the House of Lords to add green costs to energy bills.
Later, Cameron prompted howls of derision on the Labour side when he pointed out that the Government couldn't set the world price of steel, and was doing what it could to work through the EU to prevent China dumping steel on world markets at below cost price, and concluded: "I don't want to make promises I can't keep."
Making promises that cannot be kept is the opposition's job.
As he did last week, Corbyn changed subject again for his final question. This may be designed to prevent the Prime Minister swatting him with the last word, but it didn't work this week. The question was about what Corbyn called the "deeply embarrassing" and "very sad" news that some UN agency is investigating Britain for failing to respect the rights of people with disabilities. Cameron quite rightly defended Britain's record on disability rights and pointed out that there were lots of people with disabilities in the world who don't have any of the rights we have in this country and of which we should be proud.
Some Labour MPs tried to follow up Corbyn's questions on tax credits. Julie Elliott (Sunderland Central) said one of her constituents, Esther, would lose £1,700 a year. Cameron was all compassion and concern in reply. "If Esther has children, we want to help with childcare." Meanwhile, in another part of his brain, he was probably rehearsing his response to the Chancellor's latest confidential proposal to rebate National Insurance contributions for low-paid employees with children.
When the Government U-turn is eventually unveiled in next month's Autumn Statement, it will look like an internal Conservative Party affair. It will not look like a retreat forced on the Government by an energetic and intelligent opposition.
Join our new commenting forum
Join thought-provoking conversations, follow other Independent readers and see their replies