Prudential RideLondon: Oh no, here come the fanatical lycra-wearers to bring London to a halt
Honestly, is there anything more boring than watching cycling?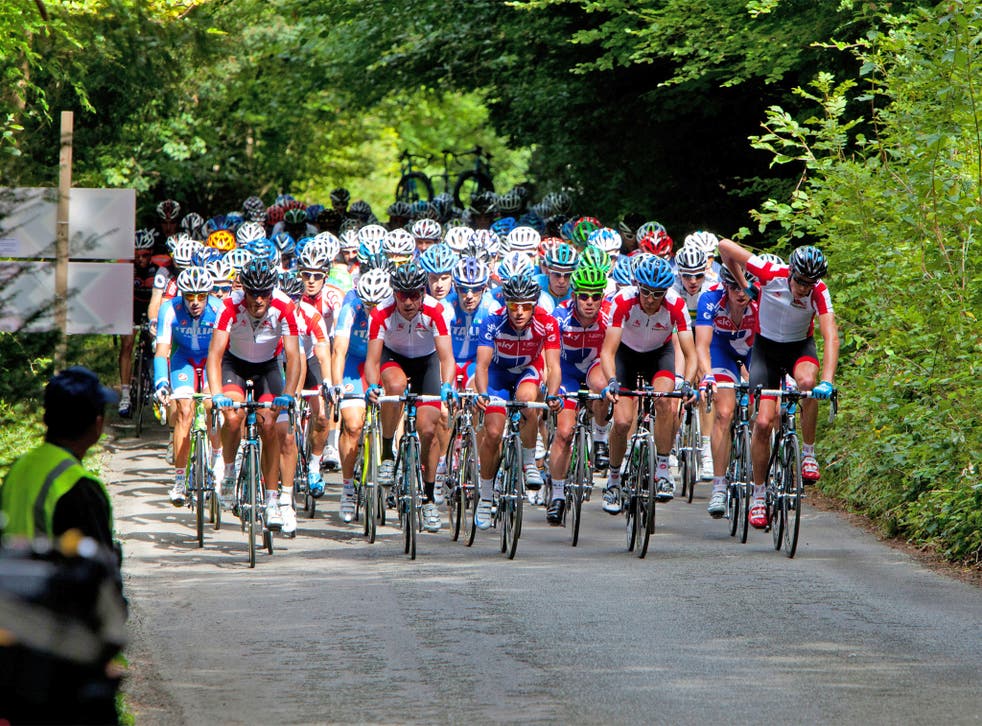 On Sunday, there will be barriers at the top and bottom of my road. We won't be able to move for up to 24,000 cyclists hurtling through south-west London to Surrey and back again, all of them taking part in the Prudential RideLondon event.
It's already bad enough trying to drive round Richmond Park on a Sunday morning, trying to dodge the fanatical lycra-wearers, in their seemingly never-ending pelotons.
Each weekend, I've got to avert my eyes from their bits swinging from side to side as they weave in and out of the traffic. I must remain patient as they pay no heed to the 20mph limit in the park. If I exceed it, I get stopped, but not them, oh no.
Now, this Sunday, they get the whole road. Not just for half an hour but for the entire day. A large chunk of the capital will grind to a halt; getting anywhere will be impossible. Apparently, local stores are expecting a bumper day. Er, how exactly? Nobody will be able to get to the shops – well only by foot or train and the Sunday rail service is usually awful.
And on top of all the amateurs, there's a pro race taking part over the same route as well. I didn't mind so much when it was the Olympics. It was quite a thrill seeing your house and surrounding roads on TV, and playing spot the swimming pool. And the pros are damned quick.
Still - we've got no choice other than to stand at the barriers strewn along the pavements and applaud. But, honestly, is there anything more boring than watching cycling? I don't mean at the finish of the race, but in the middle. Blink, and they've gone. Bend down to tie your shoe and you've missed them. That's it, all over in a few seconds.
And they all look the same – the good ones anyway. Lean, fit, in more or less identical kit, huddled over the handlebars, there's nothing to distinguish one from the other.
We'll have to wait as they trek all the way out into the countryside and negotiate Box Hill (it could be worse – I could live near Box Hill, strangled every Saturday and Sunday by saddos imagining the beauty spot is Alpe d'Huez or Mont Ventoux) and return.
What I could do, I suppose is join them. Perhaps I will, next year. Then I will discover what pleasure they possibly derive from pounding their knees and straining their lungs, and all the time looking out for the back wheel of the bloke in front and the potholes.
That was one benefit they gave us. For London 2014, some of the roads were resurfaced. They even removed the speed bumps for a period – bliss.
Until then, I will wave at them and clap, and grit my teeth. And pray: may the last one get a move on, then life can return to normal.
Tour de France 2014 in Yorkshire

Show all 13
Register for free to continue reading
Registration is a free and easy way to support our truly independent journalism
By registering, you will also enjoy limited access to Premium articles, exclusive newsletters, commenting, and virtual events with our leading journalists
Already have an account? sign in
Join our new commenting forum
Join thought-provoking conversations, follow other Independent readers and see their replies