Rebel advance threatens CAR's fragile peace
As December 25 comes around, the Independent's Christmas Appeal has already raised tens of thousands for Unicef to help child soldiers in the Central African Republic. However, rebel advances in the north of the country risk creating a new crisis that could sweep up still more children in its wake.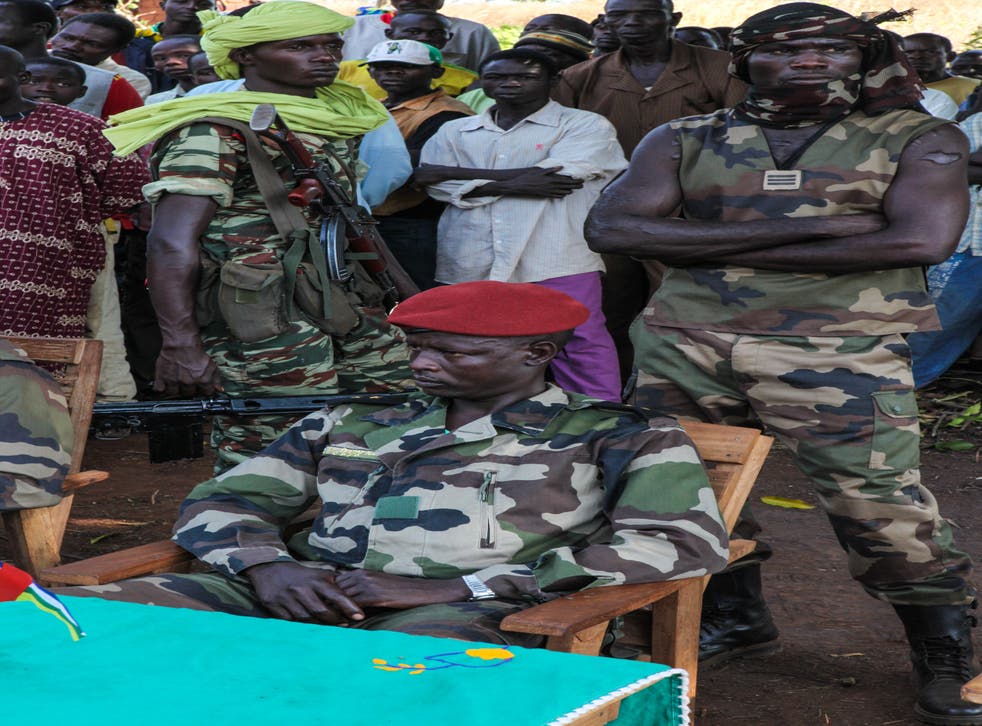 Please donate to our appeal for child soldiers here.
A loose coalition of rebel groups is pressing home its advantage against the government of the Central African Republic. The rebels, known as the Seleka coalition, have taken the town of Bambari, 240 miles from the capital, just a day after they agreed to negotiate, AFP reported.
Tensions in the capital Bangui are growing. On Sunday the US State Department issued a travel warning, and authorised the departure of all non-essential staff from the city.
The rebels accuse President Francois Bozzize of reneging on a peace agreement he signed with them in 2007. The treaty guaranteed payments to former rebels and official positions for their leaders. Rebel forces also agreed to allow fighters under eighteen to freely leave the groups. Since then, Unicef has been negotiating their release and working to try to reintegrate these former child soldiers into civilian life.
Regional leaders have called for a negotiated end to the fighting, and neighbouring Chad has said it will deploy 2000 troops to defend the capital, AP reported. In 2003, President Bozizze himself seized power at the head of a Chadian backed rebel movement. The CAR has a history of instability and armed revolts since it became independent from France in 1960.
The latest rebel advance began two weeks ago, when armed groups seized the diamond mining town of Bria, home until then of a Unicef transition centre, used to rehabilitate child soldiers. An estimated 2500 children remain in armed groups in the CAR. The new fighting could lead to many more being forcibly enlisted.
"As the current situation escalates I cannot stress enough how vital it is to support our work so that we can prevent more children being taken by the rebels into their ranks," Unicef's spokesperson Alicia Jones told the Independent. She said as many as 10,000 families may have already fled the fighting.
Unicef's work with child soldiers in CAR relies entirely on donations. This year, the Independent is campaigning to raise funds so that Unicef can help still more children return to normal life. The latest developments in CAR show just how important this work is.
Click here to donate. Text CHILD to 70030 to donate five pounds. Click here to bid in our charity auction
Register for free to continue reading
Registration is a free and easy way to support our truly independent journalism
By registering, you will also enjoy limited access to Premium articles, exclusive newsletters, commenting, and virtual events with our leading journalists
Already have an account? sign in
Register for free to continue reading
Registration is a free and easy way to support our truly independent journalism
By registering, you will also enjoy limited access to Premium articles, exclusive newsletters, commenting, and virtual events with our leading journalists
Already have an account? sign in
Join our new commenting forum
Join thought-provoking conversations, follow other Independent readers and see their replies