Recovery means... dumping Labour policies
Protected by the amulet of Saint Clem, Ed Miliband could go on to bury John Maynard Keynes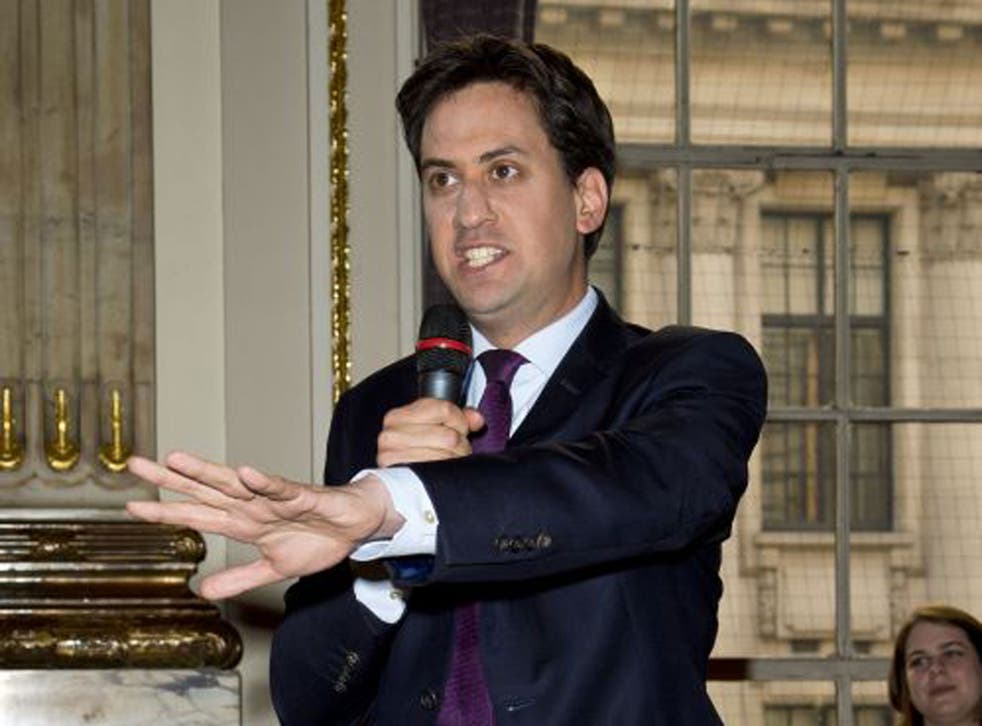 It's like that moment in a fairy tale when the long winter is ending, the forces of darkness recede, and there's a CGI sparkle in every hedgerow. Government ministers think the economy is on the turn, although they can't say so in public, so they do the next-worst thing, which is to tell journalists.
George Osborne will not say anything remotely upbeat when he announces the election baseline, also known as the "spending review", on Wednesday. But Ed Balls, his opposite number, has already announced the return to growth. In his Reuters speech earlier this month, he started the huge task of repositioning the Labour Party to fight an election at a time when the economy is growing.
That is what Ed Miliband was up to in his speech yesterday, in which he pointed out – a brilliant touch, this (no, really) – that Clement Attlee balanced the budget. Thus protected by the amulet of the Sainted Clem, Miliband could go on to bury John Maynard Keynes.
Labour's promise of a Keynesian boost was fun while it lasted. Well, not fun exactly, but it served the purpose of keeping the naive left and the trade unions quiet and had the huge advantage of being right. Since 2010 it would have been better to borrow even more to give people more spending power. That would probably have increased growth, which would have meant that borrowing would have come down last year rather than, as we discover now that the figures have been revised and the Chancellor's accounting tricks stripped out, going up.
But Miliband and Balls realise this phase is over if the CGI sparkle of growth has returned. The important line in Balls's Reuters speech was this: "Over the coming year if, as we all hope, some kind of recovery does take hold, the balance of advantage will shift from temporary tax cuts to long-term capital investment."
If the economy is growing reasonably well in 2015, the case for a Keynesian stimulus recedes like the memory of the dark times in the fairy tale. Hence the rediscovery of the socialist virtue of fiscal responsibility, and the invocation by Miliband yesterday not just of Attlee but of Aneurin Bevan.
That leaves Labour with a problem. Complaining that the Government is cutting "too far and too fast" has been the one big, easy-to-understand difference between the parties on economic policy for three years. Once it has gone, what's the point of voting Labour?
Hence the ambiguity at the heart of Labour's new position. Note that Balls reserved the right to borrow more for "long-term capital investment". The soft fudge of Miliband's speech yesterday was its talk of "investing for the long term" without admitting that this might mean borrowing more. My guess is that, as the economy picks up, the option of higher "borrowing to invest" will also be abandoned.
"One by one, Labour's dominoes are falling," as Michael Portillo said on BBC1's This Week on Thursday. Accepting coalition spending limits; supporting free schools; admitting mistakes were made in the NHS. In each case, the retreat has been stealthy, with plenty of confusing diversionary tactics to conceal what has been happening. But each time, differences between Labour and the coalition – differences liable to be unpopular – have been dropped.
Stephen Twigg, the shadow Education Secretary, delivered a speech last week in which he said Labour would keep free schools, which are, after all, legally the same as academies, which were Labour's idea in the first place. Twigg's policy was unclear before the speech, and remained unclear after it, as Michael Gove pointed out in a long and well written letter, but Twigg seemed to have moved from an anti-free-school fudge to a pro-free-school fudge. Gove's letter, incidentally, exposed the Education Secretary's weakness, which is that he is a journalist and controversialist as well as a passionate educationalist. Twigg gave as good as he got in reply, saying he feared Gove was spending too much time "sending letters to me, writing forewords to the Bible and dreaming up new names for GCSEs". But Gove had accurately identified a lack of clarity about Labour's willingness to put the interests of pupils above those of teachers.
Meanwhile, something surprising has been happening in the health service. This has been the very definition of comfort zone for Labour since 1948. Last month Ed Miliband chose it as his subject for PMQs and was doing fine until David Cameron said "Stafford hospital". The air froze and 65 years of history crumbled in the Leader of the Opposition's hands. The Myth of the Sainted Attlee cannot shield the party from everything.Last week Labour had nothing much to say about the fatal errors at Morecambe Bay NHS Trust, which happened under the last government.
Labour has got a lot of work to do, and shadow ministers are running out of time. I hear George Osborne has been giving some of them friendly advice: to enjoy a reasonable work-life balance now because it will disappear a year before the election. But if the economy does pick up, they may have left it too late.
Join our new commenting forum
Join thought-provoking conversations, follow other Independent readers and see their replies