Revenge porn: A law introduced to protect women is already being used to prosecute one
This is a common occurrence with measures that curb freedom of expression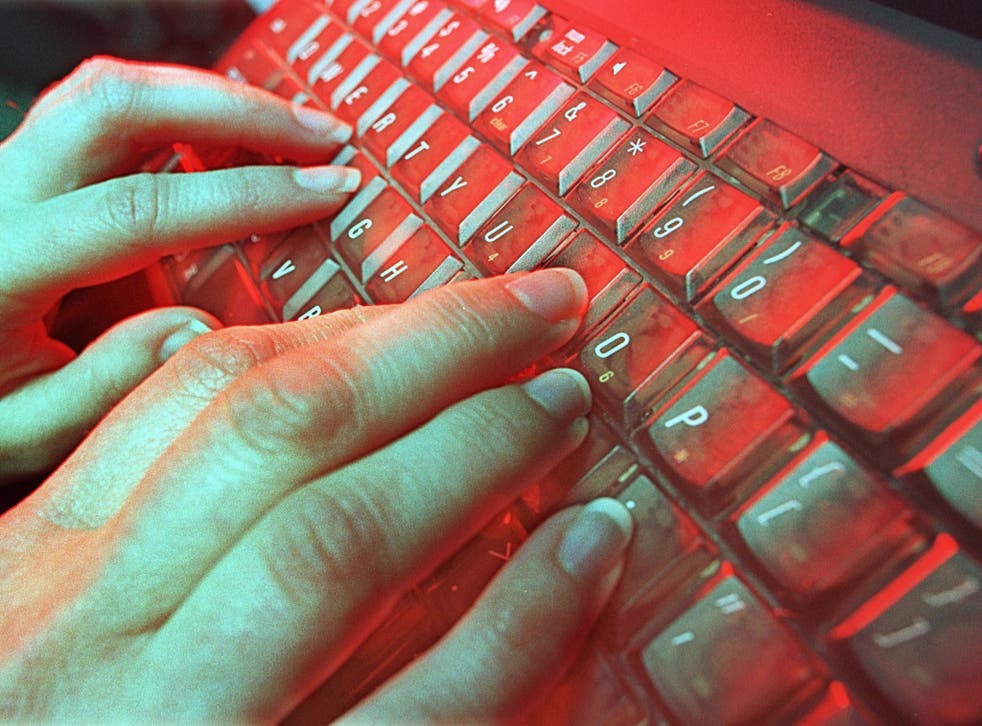 Last year, when campaigners pushed for a new law to prevent 'revenge porn', it was clear who they were hoping to protect: women.
Introducing the campaign to parliament in June last year, Maria Miller categorised the issue as a form of violence against women. All the case studies invoked by campaigners involved women being humiliated by their ex-partners, and MPs discussed the exposure of celebrities like Rhianna and Jennifer Lawrence. The charity Women's Aid presented examples where women were forced into posing for photographs by abusive partners, saying that "perpetrators of domestic violence use revenge porn as a tool to control, humiliate, and traumatise their victims."
It is surprising, then, to hear that one of the first prosecutions under the new law will be the 'tabloid personality' Josie Cunningham. A law introduced as a way of protecting women is already being used to prosecute a woman.
Should this concern us? Men can be the victims of revenge porn too, so the law has to be gender blind, right?
This may be so, but in its agnosticism over gender, the law must also gloss over the subtleties of gender interactions and the way in which relationships happen in the real world. Men are able to pressure women into doing things (like featuring in a sexually explicit home video) in a way that rarely happens in reverse. Women and girls are particularly vulnerable to being threatened and blackmailed by a man wielding a mobile phone.
Most of us instinctively understand this social dynamic, but it's something that cannot be hard coded into the blunt instrument that is the law. What is required is not a revenge porn law but revenge porn awareness, where men and boys are taught to use technology responsibly when they learn about contraception and consent.
That this law could throw up surprising prosecutions was sadly predictable. Speaking to the Independent last July, Article 19 and my own organisation English PEN, which both campaign on free speech issues, warned that such laws might have unintended consequences.
This is a common occurrence with measures that curb freedom of expression. Laws that seem sensible and measured in the sober parliamentary debates have a way of being twisted when confronted with reality. Libel laws that should protect ordinary people from tabloid smears are more often used by the rich and powerful to threaten bloggers and investigative journalists who to try to hold them to account. Public order laws, introduced as a way of protecting religious minorities from abuse, were used to investigate Muslim leaders who spoke out against homosexuality. Anti-terror legislation enabled the authorities to pursue Paul Chambers for tweeting a joke. Surveillance powers that are designed to help the police catch terrorists are instead used to spy on journalists and civil rights campaigners like Doreen Lawrence.
As Ministers manoeuvre to legislate sweeping new surveillance powers and to dismantle our human rights framework, they should be mindful of the potential for unintended consequences. If a simple piece of legislation like the revenge porn prohibition can produce unexpected results, then what of the more fundamental changes to the law?
Register for free to continue reading
Registration is a free and easy way to support our truly independent journalism
By registering, you will also enjoy limited access to Premium articles, exclusive newsletters, commenting, and virtual events with our leading journalists
Already have an account? sign in
Join our new commenting forum
Join thought-provoking conversations, follow other Independent readers and see their replies