Rod Liddle, 'black savages', and Louise Mensch
When bile such as this is sent unchecked into the atmosphere, it poisons the air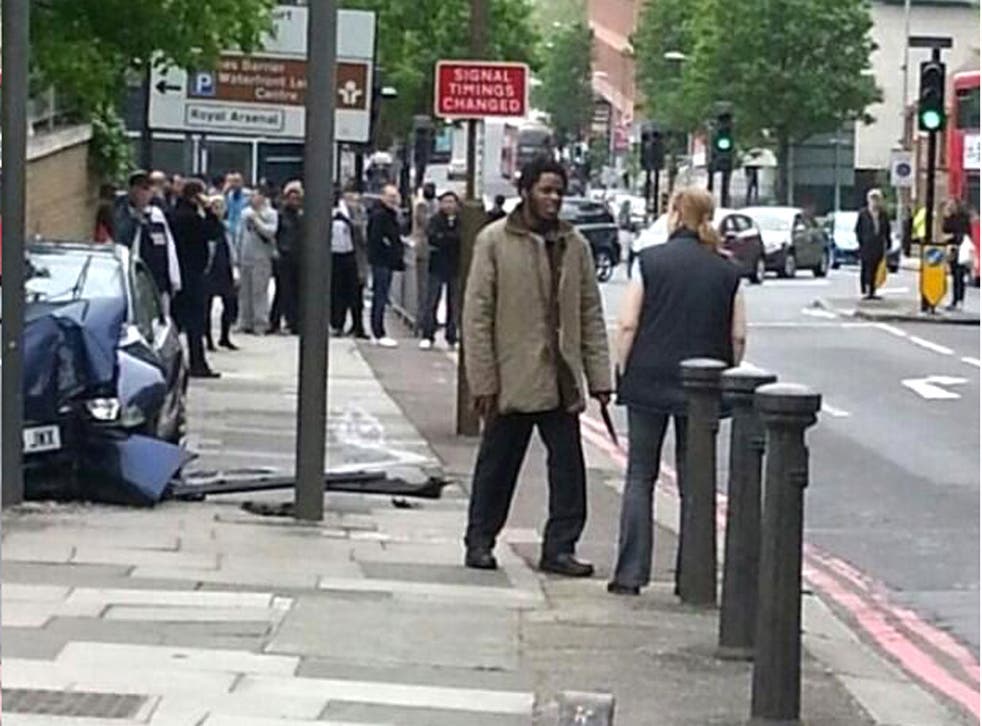 So I needed to write this quickly, for two reasons.
The first is that my blood is up, and the second is that I am swiftly moving beyond a deadline for an article that is currently lying open and sorrowfully untended elsewhere on my laptop. But back to the first reason. My blood is up.
My blood is up because of an article recently published by Louise Mensch, in which she stated that people should not rise to Rod Liddle's Spectator comment, since redacted, about the "black savages" who killed Lee Rigby at Woolwich. Her thoughts were that we should not "feed the trolls".
In her article Mensch recommends practical action to dismantle these structural prejudices that people face, as opposed to getting wound up by the deliberately provocative pronouncements – or "race-baiting", as she correctly calls it – by columnists such as Rod Liddle. I see her point, but – with the greatest respect – I disagree. I am stating the staggeringly obvious here, but it is possible both to challenge phrases immediately such as "black savages" and to do the hard, long-term work of changing perceptions that she recommends in her article.
For what it's worth, I used to believe, like Louise Mensch, that we should "not feed the trolls". Thing is, though, that these trolls aren't hiding under some digital bridge on Twitter with an egg avatar and only a handful of followers. They are being published regularly by some of our country's most influential media outlets. That's a pretty big megaphone.
When bile such as "black savages" is sent unchecked into the atmosphere, it poisons the air. In this context, after all, "black savages" suggests that beneath the thin veneer of the apparently civilised Western-born black male lurks an irredeemably violent thug, and that all it takes is the right triggers to unleash him. That is precisely the same thinking upon which imperial attitudes were, and indeed still are, proudly based.
Rod Liddle is absolutely entitled to such views. What I find more interesting, as I tweeted the other day, is the platforms from which he is continually commissioned to project them. He once edited BBC Radio 4's Today programme. He came close to editing The Independent. These are two of the most prestigious jobs in journalism. In my opinion, his success is evidence that it is possible to retain prejudice and still reach the peaks of his profession.
Now I've calmed down and I fear, for the second time in a few paragraphs, that I am stating the staggeringly obvious. So I'll try to wrap this up soon. It's like this: a young man gets hacked to death in Woolwich. Rod Liddle then uses this utterly horrific event to peddle appalling racial stereotypes. That's not a good look in any shape or form. In fact, it actually makes the work of people like Louise Mensch harder, because it reinforces the same attitudes that, in her article, she is committed to challenge.
That's it, really. I need to get back to this other article, which is sitting there in a neglected window and looking even more despondent than before. I don't think that we are "feeding the trolls" by replying to them and making them acknowledge the wilful ignorance – and, in some cases, overt racism – of their critiques. After all, judging by the prestigious positions that they hold in the media, they are pretty well fed already.
Register for free to continue reading
Registration is a free and easy way to support our truly independent journalism
By registering, you will also enjoy limited access to Premium articles, exclusive newsletters, commenting, and virtual events with our leading journalists
Already have an account? sign in
Register for free to continue reading
Registration is a free and easy way to support our truly independent journalism
By registering, you will also enjoy limited access to Premium articles, exclusive newsletters, commenting, and virtual events with our leading journalists
Already have an account? sign in
Join our new commenting forum
Join thought-provoking conversations, follow other Independent readers and see their replies