Royal Mail: So is this the share float that could win the Tories the next election?
There is a basic unfairness – as with the lottery, you've got to be in it to win it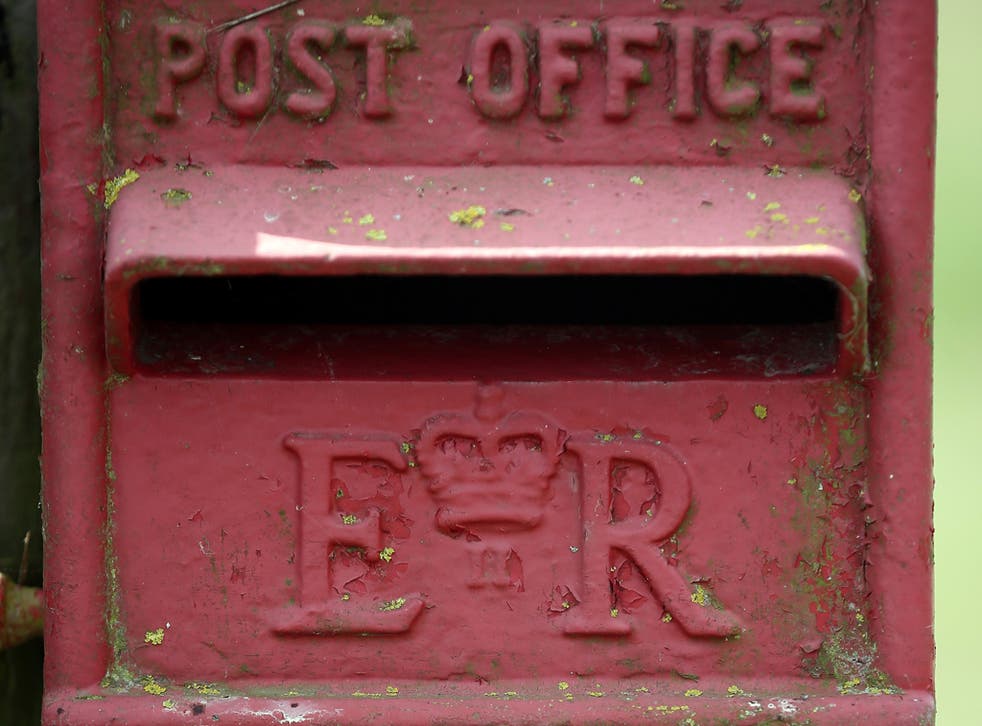 As a market socialist, I argued 27 years ago that Labour members should apply for British Gas shares and give the profits to party funds. Or if that were too much for the soft left, at least to charity. I might have been cutting down a tree in uninhabited Siberia for all the ears that heard.
It was the heyday of Thatcherite triumphalism. She was on the verge of being re-elected, with another huge majority, before the hubris set in. Today's Royal Mail flotation is a scraggy reminder of those heady days, a smaller and more uncertain thing, in the throes of technological change almost as much as newspapers are. But the sale at an instant profit still could mobilise an echo of the same symbolism of popular capitalism – capitalism having been notably unpopular since Lehman Bros was carried out of its Canary Wharf office block in cardboard boxes.
Not least because Chuka Umunna, Labour's Business spokesman, repeated the party's historic error of advising people in advance to put in for as many shares as they could afford. His warning that the Royal Mail was going to be sold off at a loss to the taxpayer could have helped convince people that it was a good deal and that the share price was likely to go up. Still, at least he also helped remind me that irony never works on the internet. When I wondered if Umunna were registered with the new Financial Conduct Authority for the giving of investment advice, one person replied that, in his opinion, nothing in Labour's press release constituted investment advice under the meaning of the Act.
More to the point, Umunna's criticism was mis-directed. The design of the privatisation was manifestly unfair, in that it appeared to offer greater rewards to those prepared to put up greater sums of money. This "to him that hath" principle is just as troubling to Conservative politicians as it is to vicars who have to try to explain how that Bible story is compatible with the eye of the needle one. Which is why, yesterday, Vince Cable and George Osborne tried to throw the principle into reverse, by giving those applying for the minimum sum, £750, the full amount but less to those who applied for more.
This late repentance helps presentationally, but it fails to deal with the basic unfairness, which is that, like the lottery, you've got to be in it to win it, and that for many people a spare £750 is not something they have in a forgotten bank account. I should declare an interest at this point, in that I applied for some shares, although I think the flotation is unfair. It needn't be, which is the point I made in 1986: that depends on how the Chancellor spends the proceeds. If he were to apply the money exclusively to the benefit of the less well-off, it wouldn't be so bad. Or he could give it all to the Labour Party, to offset the party-political benefit to his own party. Or, on the model of the lottery, he could give it to "good causes".
It might have been simpler, if social justice were the aim, to have distributed the shares for no charge to everyone on the electoral register. That would have been similar in its effect to the "helicopter drop" of money that was being proposed during the long stalling of the economy, by some economists, as a way of stimulating growth.
Instead, the Liberal Democrats surprisingly signed up to the distributional values of the worst of Thatcher – hoping that no one will notice now that they have slammed on the brakes after the sale turned out to be safely oversubscribed. Mind you, the ideology of privatisation is a bit more complicated than that. The last Labour government wanted to sell the Royal Mail too, although it was not planning to do something as radically redistributive as free shares for all: Peter Mandelson was intending to sell a large stake to a single private-sector buyer, at a time when the only likely candidates were foreign postal service companies.
The argument about fairness is complicated by two other things. One is that most of the shares in the present sale are actually going to banks and pension funds, which is a sort of disguised "to them that hath" principle, as the benefits –those which are not creamed off by bankers, that is – will tend to go to people who already have pension funds or investments.
The other is the shares going to Royal Mail employees. This is sensible public relations, not least given the postal service's record of strikes and general lack of employee gruntlement – indeed, this sale has been rushed to pre-empt any attempt by the unions to disrupt it. But employee share ownership is usually poor economics. It is one of those ideas, like affordable housing, that sounds so lovely that everyone is in favour of it, especially Liberal Democrats, but it is often unwise for employees to concentrate their risk – job prospects and savings – in one basket.
Too late now. The flotation, rushed as it was, has been a "success", in the sense that more people applied for shares than were available. The many thousands of successful buyers will feel slightly richer. Some of them might be ever so slightly more inclined to vote Conservative when the election comes.
And that is the point. George Osborne's light remark to the Cabinet, which Andrew Grice reported in yesterday's Independent – "Hopefully we will get a little housing boom and everyone will be happy as property values go up" – was revealing of the Tory plan. The Help to Buy scheme, which reminds me of cables that some pranksters sell on eBay to power your laptop from its own USB port, will only work if it pushes house prices up, in which case nearly as many people will lose out as will gain – depending on whether higher prices stimulates more house-building.
That is the Osborne plan. Some of the grateful gainers will vote Tory. Invisible losers, even if they are dimly aware that they have lost out, will vote however they were going to vote anyway. The same applies to the beneficiaries of one of the last feasible privatisations.
And then there is the other echo of 1986, the Lawson boom. The economy is picking up at last. The argument about the causes of the three-year delay to Osborne's recovery plan will quickly be irrelevant – and in any case it is impossible to disentangle the effects of spending restraint that is slightly more rigorous than what Labour planned from those of the eurozone's crisis.
The economy seems to have started to grow again, and Labour is now on the "living standards crisis" hook. As long as people feel squeezed, Ed Miliband can secure a hearing. But if by this time next year enough people start to feel better off, because wages have started to grow again, the next election is not going to look like today's opinion polls.
John Rentoul is chief political commentator for 'The Independent on Sunday'
Twitter: @JohnRentoul
Register for free to continue reading
Registration is a free and easy way to support our truly independent journalism
By registering, you will also enjoy limited access to Premium articles, exclusive newsletters, commenting, and virtual events with our leading journalists
Already have an account? sign in
Join our new commenting forum
Join thought-provoking conversations, follow other Independent readers and see their replies