Russia has entered a war in Syria it cannot afford to lose
Russia and the US will no longer be on the sidelines of the conflict, but will be centre stage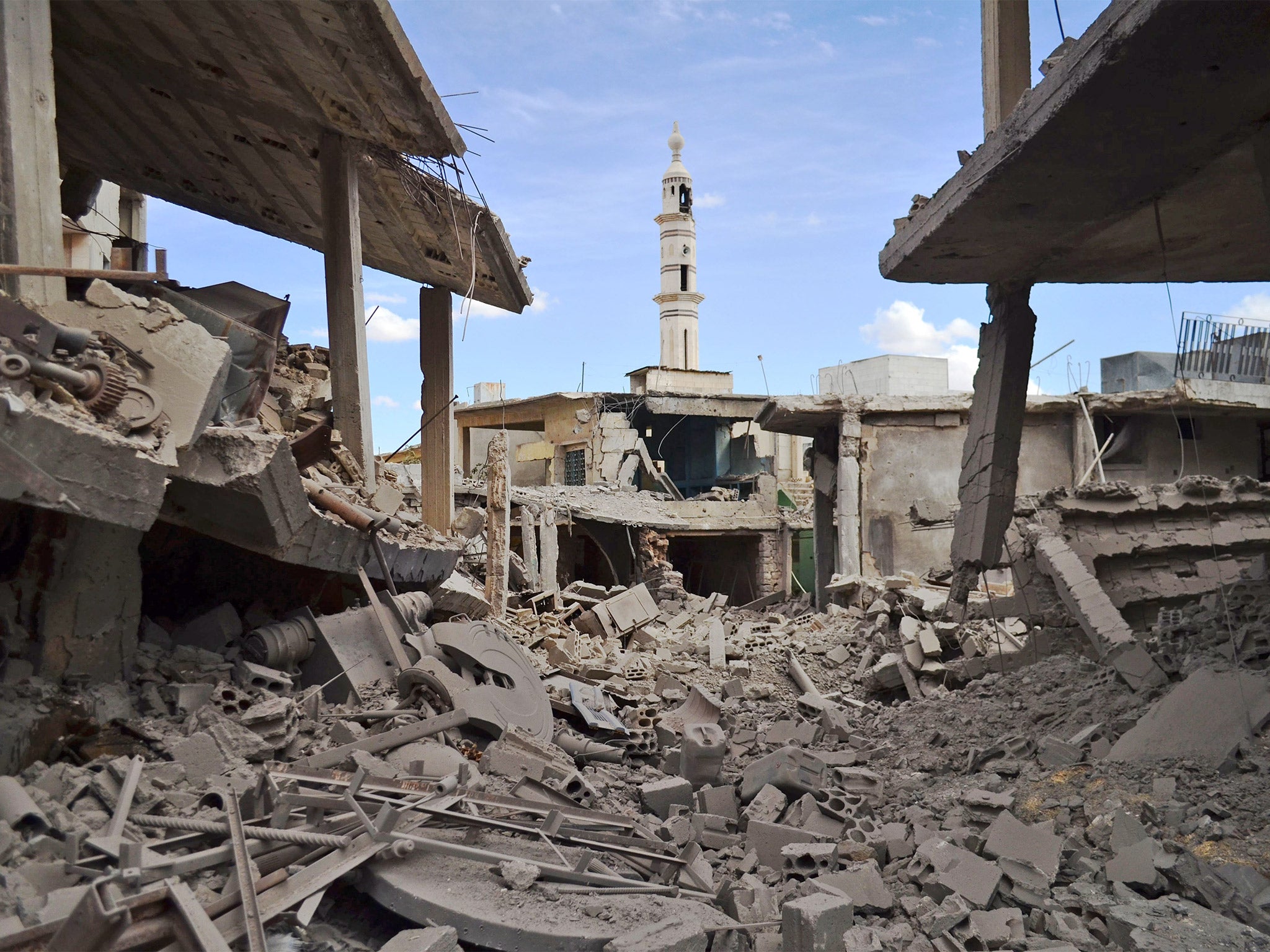 The start of Russian bombing in Syria transforms the civil war there. It means that Russia and the US will no longer be on the sidelines of the conflict, but will be centre stage. Their full engagement may mean that the war will be brought to an end earlier because Washington and Moscow will have greater control of local allies and proxies inside Syria.
Russian military support for the government forces means that they are not likely to lose militarily and Isis and al-Qaeda clone organisations are not likely to win. This does not necessarily mean that President Bashar al-Assad will stay, but that the Syrian state, and, in particular, the Syrian army, will remain in being unlike Iraq in 2003 when the fall of Saddam Hussein brought about the collapse of the Iraqi state.

America's initial reaction is to claim that the Russians are not bombing Isis as they say they are. There is no full list of targets as yet, but it looks as if the Russians are bombing both Isis and Jabhat al-Nusra, the al-Qaeda affiliate. One target appears to have been the town of Talbiseh on the main highway north of Homs city in Homs governorate. This was Free Syrian Army controlled about two years ago, but since then has been ruled by Jabhat al-Nusra and associated extreme Islamist groups. The "moderate" Syrian armed opposition has been a negligible force for more than a year as its advocate, Robert Ford, a former US ambassador in Damascus, admitted earlier this year, saying Isis, Nusra and Ahrar al-Sham had become dominant in rebel areas.
The Russians are likely to be hitting Isis targets to the east of Aleppo, Hama, Homs and Damascus where Isis is in control. Much will depend on the strength of the air strikes. The US-led air campaign has hit 4,122 Isis targets in Iraq and 2,362 in Syria, but was unable to stop Isis capturing Ramadi in Iraq on 17 May and Palmyra in Syria on 22 May.
Russian air strikes are not going to be on this scale. But air attacks in co-ordination with good-quality ground troops do work against Isis, as has been shown by the Syrian Kurdish YPG (People's Protection Units) forces in fierce battles at Kobani and Hasaka.
The Russians are acting in co-ordination with a new intelligence centre in Baghdad operated by Russia, Iran and Iraq, set up last weekend. Russia is essentially backing the Shia powers (Iran, Iraq, Hezbollah in Lebanon) in their struggle against the regional Sunni powers (Turkey, Saudi Arabia, Qatar, Gulf monarchies).
How will the multitude of domestic and foreign players in Syria react to Russian military intervention? Such is the cat's cradle of competing interests involved that this is impossible to predict.
As for Russia, the Syrian crisis has seen it reassert its position as a great power able to confront the US, though not on the scale of the Soviet Union. Having joined the war, Moscow must win it or lose its new-found status.
Join our commenting forum
Join thought-provoking conversations, follow other Independent readers and see their replies