Scrap HS2, and solve the North-South divide while you're at it
Why not spend some of the money on a Manchester-Liverpool high speed rail?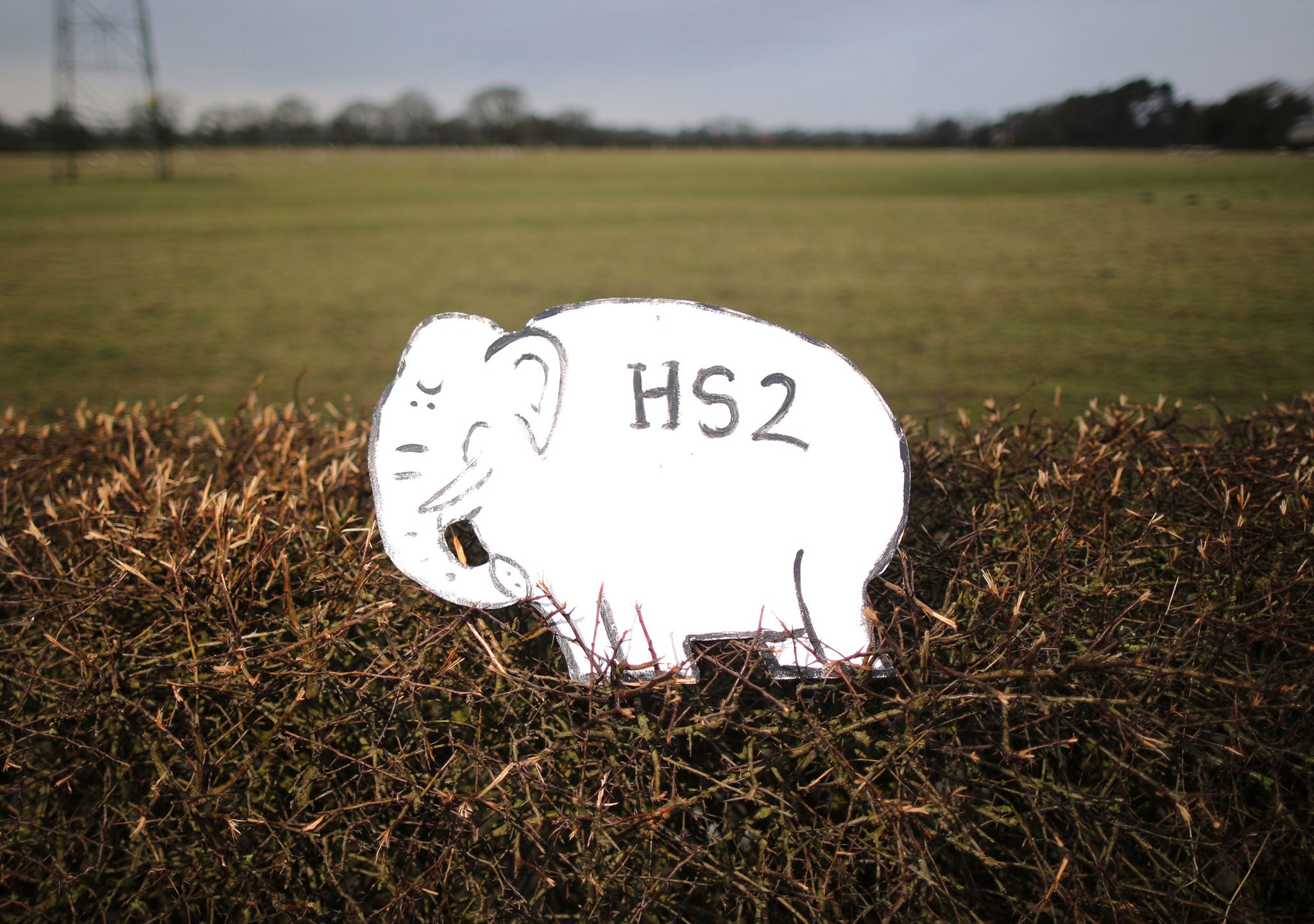 HS2 – the proposed high speed rail link from London to the north is in the news again, after Ed Balls said last week that there could be "no blank cheque" for the scheme, throwing into question Labour's support for the project.
Although the official cost of the scheme is £42.6bn (up from the initial prediction of £33bn), the costs of new rolling stock will bring the project up to £50bn, and some worry costs will spiral upwards even further.
But in the debate over the amount of investment needed, we have lost sight over whether HS2 is worth building in the first place.
Bridging the north-south divide and spreading wealth to Britain's beleaguered northern cities is, we are told, one of the major benefits of the scheme. But without investment in those cities themselves, it seems the main dividend will be giving people in the north access to the wealth being made in London. Thousands of people already commute every day to the capital from across the south and even from as far away as France in order to grab a slice of the London pie.
Crossrail has a similar aim – to allow people living on the peripheries of the capital, in places like Slough, Romford and Woolwich – easy access to central London. But the point is – central London is their business centre, so improving their access to it makes sense. The people living in Birmingham, Manchester and Leeds shouldn't have to leave their cities to access the UK's wealth – their city centres should receive the right investment to make them competitive. But what form should this investment take?
Let's take Liverpool as an example, where two well-considered projects in 2008 spearheaded by strong local leadership helped to regenerate the city.
The first project was Liverpool One, a 42 acre shopping complex. Now, I usually hate shopping centres (much as I hate shopping), but Liverpool One is one of the few that have added to a city rather than taking away.
Built on a central site which was wrecked during World War II and never redeveloped, Liverpool One doesn't take the form of an enclosed bubble divorced from the rest of the city like most other shopping centres. Instead, the project is a series of streets and arcades which dovetail smoothly with the street plan of the surrounding city. In fact, even for those with no intention of shopping, Liverpool One provides logical routes from the city centre through to the docks.
The development not only filled what had previously been a black hole at the heart of Liverpool, but also raised the city's game as a shopping destination, attracting thousands of shoppers from around the region.
The second major project that year was Liverpool's run as European Capital of Culture, a year-long festival of music, arts and cultural events. Liverpool's hosting of the event was universally acclaimed, and reports indicate that the festival attracted 9.7 million additional tourists that year, generating an estimated economic impact of £800m.
But the lasting benefit of both Liverpool One and the European Capital of Culture festival is that together, they helped to improve Liverpool's reputation both in London (where snobbish attitudes to our northern cities still run high) and abroad. And these projects have sparked a virtuous cycle – more regeneration work is planned and now much more private finance is involved, including from overseas, showing the increased confidence investors have in the city.
And the cost of these two projects? Liverpool One cost £1bn, while hosting European Capital of Culture cost £130m. Added together, the two projects cost less than 3 per cent of the £50bn being mooted for HS2.
So how could money be invested to boost Liverpool's stock further? Liverpool's regional rival is Manchester which has a far stronger business base, while many now say that Liverpool wins out as a cultural centre. But rather than compete with each other, would it not make sense for these two cities to pool their resources?
Even without HS2, transport in the UK is very London-centric. A train from London to Liverpool, a distance of around 290km, takes just over two hours, while travelling between Liverpool and Manchester – a journey of less than 50km – can sometimes take more than an hour. Why not use some of the money being earmarked for HS2 and spend it on a high speed rail line between Liverpool and Manchester instead? If these two northern cities joined forces they could thrive, and compete with London rather than with each other.
This is just an idea, but one that would cost a fraction of HS2. The point is that smaller interventions such as improvements to local infrastructure, redeveloping brownfield sites or one-off cultural events can do wonders for cities which have been neglected for decades, doing far more than shaving a few minutes off a train journey to London would do.
So my advice to the government on how to bridge the north-south divide? Scrap HS2 altogether, and quickly, before it costs us any more money in petty marketing and feasibility reports. Take the £50bn investment earmarked for that half-baked project, and give £2bn to 25 different UK cities and towns, all outside London. Give local councils complete freedom in how they spend the money – whether it's on hard infrastructure or cultural events. Then sit back and watch how cleverly that money is put to good use.
Join our commenting forum
Join thought-provoking conversations, follow other Independent readers and see their replies