Scrapping the Human Rights Act just when we need it most — that sounds about right
By making those who govern us accountable, it limits their freedom to act as they wish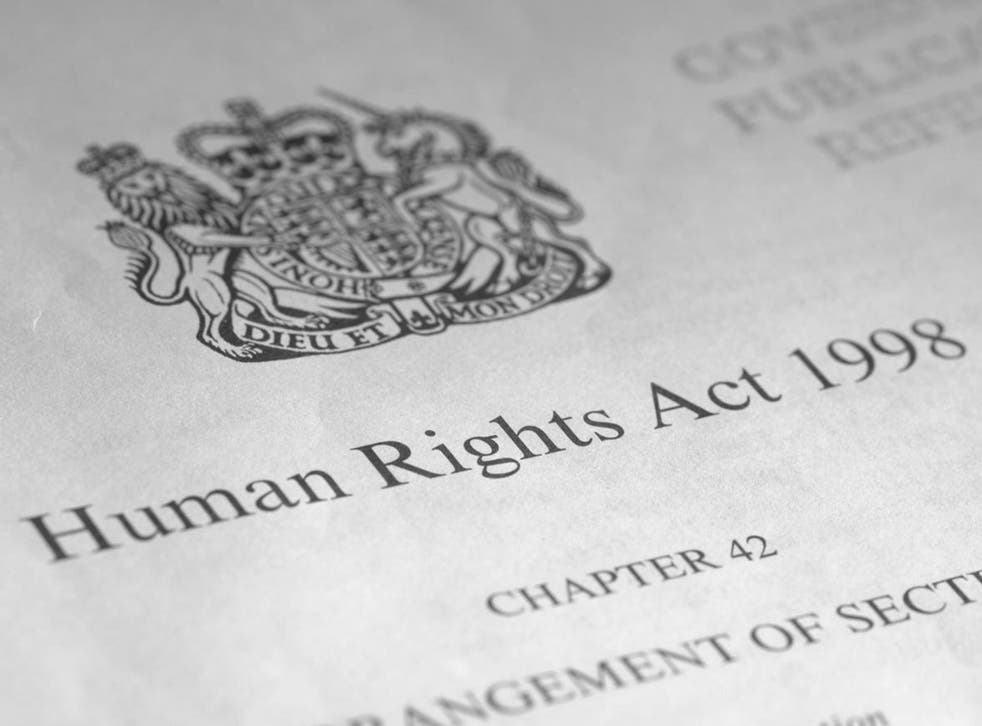 As the national debate gathers pace, we ought to dispel two popular myths about human rights. First, they do not exist in any preordained sense; secondly, they are not imposed upon us by others.
Human rights are an expression of our will to protect each other from abuse, enshrined in our law after the atrocities of World War II. Implicit in the concept is the recognition of a simple fact: each of us is only human, capable of committing acts of good and bad in equal measure. Accordingly, we have determined that no individual or group should be entrusted with unchecked authority over any other.
The Human Rights Act (HRA) was enacted to this end. By incorporating the European Convention on Human Rights and Fundamental Freedoms (ECHR) into domestic law, the Act essentially provides that legislators and other public authorities must treat each of us with equal respect, failing which we may seek legal recourse through our UK court system.
Unsurprisingly, the HRA tends to be unpopular with those who govern us. By making them accountable, it limits their freedom to act as they wish. But, of course, this was always the intention. Furthermore, it proved effective: the same party we have to thank for the HRA entertained scrapping it a decade or so later.
The Conservative proposal to replace the HRA with a "British Bill of Rights" should be treated with cynicism. Now unfettered by his former coalition partners, the Prime Minister's motivation is purportedly to entrench "core values" and responsibilities in British law. Yet recent history suggests the reverse is true: in its last term, the government severely reduced legal aid, attacked judicial review and extended the use of 'secret courts'.
Top 20 misconceptions that people believe are true

Show all 20
As anticipated, the primary victims of this assault on access to justice have been the impecunious, the unpopular and the marginalised. And such is the power parliament already wields, that the measures have proved exceptionally difficult to challenge, even with the HRA. How much harder will it be without it?
As one eminent judge recently put it: "They are scrapping the Act, just when we need it the most." One cannot but help admire the audacity of our leader's spurious proposal. Yet, ultimately, scrapping the HRA will benefit no one. Never mind 'Britishness' - in neglecting those in need, we diminish our humanity.
Register for free to continue reading
Registration is a free and easy way to support our truly independent journalism
By registering, you will also enjoy limited access to Premium articles, exclusive newsletters, commenting, and virtual events with our leading journalists
Already have an account? sign in
Join our new commenting forum
Join thought-provoking conversations, follow other Independent readers and see their replies