As Stella Creasy and Serena Williams know, a woman's achievements are still judged on appearance
Girls need freedom not stifling body-shaming to grow into successful women, so let's throw away the Barbie dolls and crack out the Meccano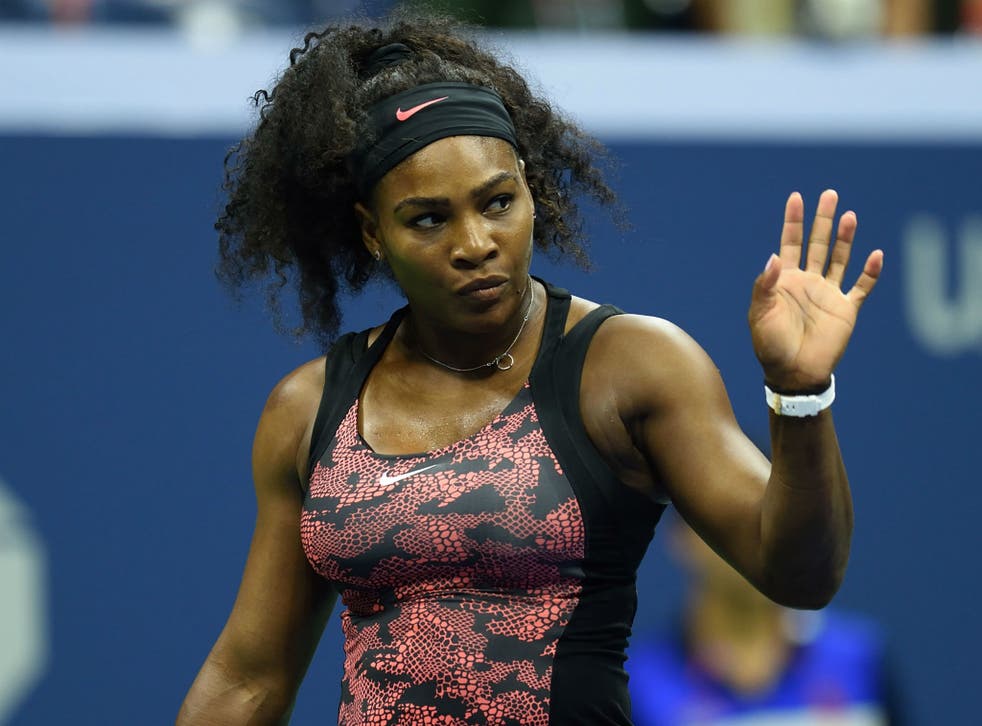 When you first glance at Stella Creasy's latest video upload, of her reading out some of the emails she receives daily, you could be forgiven for dismissing it as yet another self-congratulatory piece of political propaganda. But then the "Parental Advisory" warning pops up at the top of the video, and you know you're in darker territory.
This, it turns out, is no compilation of "John from Islington told me I was doing excellent work with food banks" platitudes. Instead, it's the lowdown according to people like Peter, who wrote in especially to tell Stella: "I am a sucker for posh totty." And Nicola, who got in contact to let the Labour MP for Walthamstow and candidate for the Labour deputy leadership know that if Stella "didn't look like she'd had more cocks than hot dinners, I'd vote for her".
That's the thing with being a woman in public – you don't just have to be good at your job, you have to navigate a strict set of sexist expectations as well. First up for debate will be your appearance, and then your sexual history.
It doesn't have to be your actual sexual history, of course – you could just look like the kind of girl who's had too many one night stands to be a politician, because banging against the headboard knocks economic policy and reasoned arguments about renationalisation of the railways clean out of your head.
It doesn't matter what you know; it all comes down to what you look like.
Serena Williams, the world tennis champion who's aiming to be the first woman since Steffi Graf to win a calendar Grand Slam, knows this just as well as Stella. After being asked about critics who have taken umbrage with her face and body (I say "critics" because it's the generally accepted term – what I really mean is "rabble of idiots"), she replied that she wouldn't have time to discuss them as she has "too many things to do, you know. I have Grand Slams to win. I have people to inspire. And that's what I'm here for."
Respect to Serena, whose trolls clearly thought she was on the court to posture for the male gaze, rather than to concentrate on the sport she's been training for her entire life.
It's easy to become confused when seeing a woman in a professional role, and to assume she's actually there for decorative purposes. Remember when the European Commission decided that not enough girls were getting involved in science ... so they produced a commercial that opened with girls in high heels posing on a makeshift catwalk in a laboratory and closed on the slogan: "Science: it's a girl thing", where the letter "l" in "girl" was a lipstick? The message appeared to be that the motivation of these women for entering the workforce was also decorative; they wouldn't become chemists or physicists unless they were reassured that they could still apply lippy and gossip about their Jimmy Choos while they were doing it. If the EU had really wanted to present inspiring role models to young women thinking about pursuing a career in science, they could have considered someone a little more like Serena Williams.
Girls don't shy away from engineering because they think the goggles won't go with their hair – but they are continually put off by the "girls don't do numbers" shtick. And women don't consider themselves failures if they achieve their career ambitions but don't meet the waif-like current definition of Western beauty: Serena's muscular physique is proof of her prowess and dedication to training, after all. It's just that, once they do achieve their aspirations, all anyone wants to talk about is what they looked like doing it.
As Dame Athene Donald, the Cambridge professor of experimental physics, said this week, girls need to be given creative freedom rather than stifling body-shaming to grow into confident and successful women. This starts with throwing away the Barbie dolls and cracking out the Meccano. That way, when as adults they do reach the top of their game and are inevitably criticised for not being the right kind of pretty on the job, they'll have the confidence to reply, as Serena did: "What? Sorry, I just don't have the time."
Feminist quotes from the icons to inspire you

Show all 22
Join our new commenting forum
Join thought-provoking conversations, follow other Independent readers and see their replies