Tackling homophobia in Church schools: There is room for everyone, but not for behaviours which cause harm
i exclusive: The gospel tells Christians to love our neighbour as we love ourselves – it's not an optional extra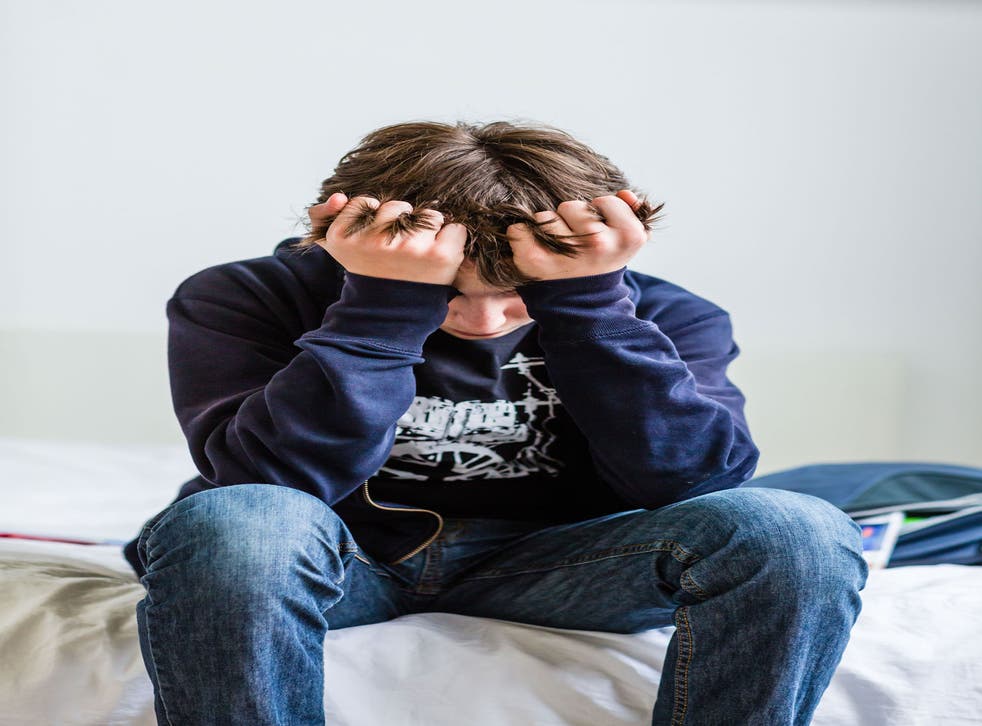 Bullying has a terrible impact on the lives of young people. It can turn school – which should be a safe space for finding out who you are, or who you might want to be – into a place of fear, anxiety and loneliness. When young people are bullied for their perceived or actual sexuality, it is an assault on their self-worth that can leave deep wounds which take many years to heal, if they heal at all.
Despite much progress in recent years, homophobic bullying is still widespread in schools. Last month, a Youth Chances survey of LGBTQ individuals aged 16 to 25 found nearly half (49 per cent) of those questioned testified that their time at school had been affected by discrimination or fear of discrimination. Two years ago, research found homophobic language is endemic in Britain's schools. Nearly a third of gay pupils said bullying had caused them to change their future educational plans. Devastatingly, the research showed that gay people who are bullied are at a higher risk of suicide, self-harm and depression.
With nearly a million children educated in church schools, it is not enough for us to wring our hands over this. Nor do we plan to. Last summer the Church made a public commitment to support church schools in eradicating homophobic stereotyping and bullying. After a huge amount of work over the past nine months, today we are launching new guidance for our schools on challenging homophobic bullying, called: Valuing All God's Children.
Church schools are built on the conviction that every child is created, loved and called into fullness of life by God. This new guidance aims to help schools shape their culture in the light of this reality, by ensuring they offer a safe and welcoming place for all God's children. This is a task we are called as Christians to share, and I know it is one our schools already take immensely seriously.
Last October, a short survey of church schools across the country showed nearly 70 per cent already had policies that include guidance and strategies for combating homophobic bullying. Now we want to go further and ensure that all our schools embed such strategies throughout their policies on inclusion, behaviour, equality and anti-bullying. Under the new guidance our school inspectors will specifically look at how effectively schools are tackling homophobic bullying.
Recognising the profound damage done by words and actions alike, the guidance will urge schools to take a zero-tolerance approach to the victimisation and diminishment of young people through homophobic language or behaviour – which is absolutely anathema to Christian practice.
Sexuality is a highly sensitive and complex aspect of our humanity, of course, and church schools face particular challenges in this area. At every church school there will be a wide spectrum of beliefs, and this must be acknowledged and respected. But schools exist to educate every pupil: the aim of this guidance is to protect pupils in church schools from having their self-worth diminished, and their ability to achieve impeded, by being bullied because of their perceived or actual sexual orientation.
To be clear, this is not about providing lesson plans or materials for PSHE or sex education. It's about challenging schools to strive towards a deeply accepting environment for all their pupils. The gospel instructs Christians to love our neighbour as we love ourselves – that is an instruction, not an optional extra.
This guidance is about saying we want an inclusivity that welcomes all – celebrating and respecting all members of any school community as individuals who are known and loved by God. School years are deeply formative for each of us; the journey through adolescence is one of discovery and becoming. In these precious years, as identity continues to be formed and take shape, it is vital that each young person knows they are accepted, valued and supported.
No school can proudly claim to be a safe, loving and protective institution while members of its community are suffering and being made unhappy through bullying. We know senior leaders in church schools are committed to ensuring they build a school culture and community where teachers and pupils feel confident and supported in challenging homophobic bullying.
Another challenge for church schools – which must be faced head on – is the complexity of combating homophobic bullying while still teaching the traditional Anglican view of marriage, especially in the light of the revolutionary change to its legal definition for the accommodation of same-sex couples.
Professor Trevor Cooling's metaphor of a Bedouin "tent of meeting", quoted in the schools guidance, is an inspiring model for church schools. It encourages them to become a space where different views can be shared and honoured. The point is that there is room for everyone in the tent, but there is no room for behaviours which cause harm to others.
When pupils are enabled to "respectfully disagree", and to handle deeply held differences of belief and opinion within the framework of the school's Christian values, they will be helped to develop essential qualities for living in our divided and contentious world, with all its moral and spiritual diversity.
My hope and prayer is for this new guidance to become a significant tool for helping church schools develop and sustain consistency between our Christian values and the daily experience of pupils in our care.
The writer is the Archbishop of Canterbury
Join our new commenting forum
Join thought-provoking conversations, follow other Independent readers and see their replies