Thanks to Channel 4, we see just how appallingly Yarl's Wood detention centre shames Britain
The TV expose that shows a system with brutality and callousness at its heart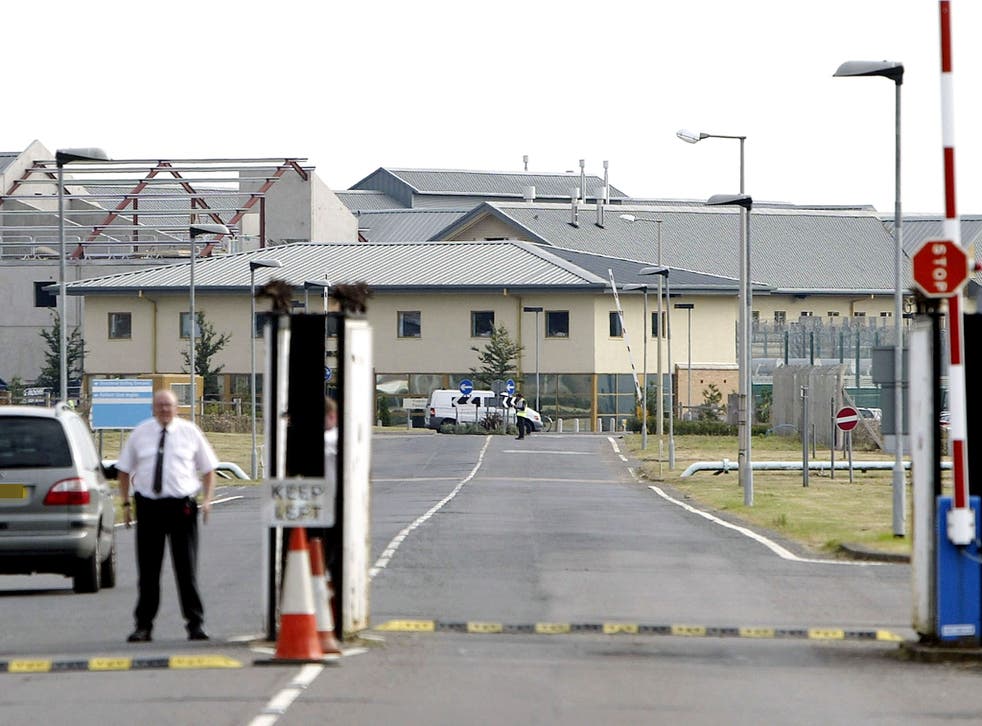 A woman in custody, suffering from a miscarriage, has to wait three hours before seeing a doctor. Female detainees are called "black bitches", threatened and sexually humiliated. When they self-harm, guards shout or accuse them of seeking attention. One detainee jumps off a stairwell and breaks her neck, ending up in a wheelchair.
None of these women has committed a crime but they are locked up, some without knowing what comes next. I recently met a victim of mass rape, who claims she was "hand-raped" (her words) by a guard. He told her he was checking how much damage had really been done and if she was OK and still "enjoyed it". She is now out but too afraid to complain.
This is happening here, in your land and mine, this country which trumpets its great British values and is happily commemorating Magna Carta this year.
Don't believe me? Well watch Channel 4 News tomorrow at 7pm. An undercover reporter has filmed interviews with the women and guards in Yarl's Wood detention centre in Bedfordshire. What is revealed is chilling – as disturbing as similar secret investigations of care homes. The Home Office keeps these places well hidden from the public eye. I know two serious and award-winning reporters who have tried to get access to Yarl's Wood and were blocked. So well done Channel 4, which in the past two years has given us some brilliant journalistic scoops and sting operations, including the Dispatches programme which exposed Straw and Rifkind.
Few Britons know much about the 12 detention centres where migrants and asylum-seekers are held until deported. Even fewer care about what happens there. The poor in our country get little pity or understanding. And foreigners who desperately need our help are seen as a threat, a silent enemy.
More than 3,000 men, women and children are currently locked up. A small percentage of them are illegal immigrants, but others just want a better life while many have fled here after being tortured, raped, trafficked or sold. They are all at the mercy of guards and managers. Inspectors of prisons go in from time to time and express tepid concern. They are, after all, employed by the Home Office and must stay within the fold.
Yarl's Wood is among the worst of these internment camps. It is run by Serco, a private company which keeps getting lucrative government contracts in spite of spectacular proven failures in some bits of the NHS and Prison Service. Women for Refugee Women, led by the erstwhile Independent columnist Natasha Walter, campaigns to get these women basic rights. They have called for the detention to end because so many of the women are not criminals; they are survivors of heinous crimes. Since 2005 there have been four major hunger strikes at Yarl's Wood. The actresses and campaigners Angeline Jolie, Romola Garai and Juliet Stevenson are among those who have spoken up for these double victims.
Earlier this year a report by Women for Refugee Women shocked even the right-wing press into reporting the worst abuses by staff. Women said they were watched when they went to the toilet or showered, that they were treated as "worse than animals". Sexual relations with inmates were allegedly instigated by staff. Some were dismissed after the exploitation was discovered. Each revelation is followed by an automated response from the Home Office and Serco spokespeople: "We take all complaints very seriously blah, blah, blah". Then it is back to business as usual. The same will happen tomorrow.
In pictures: Global refugee crisis

Show all 45
That is unless decent politicians and people speak up. To date the Tory MP Richard Fuller and Labour's Yvette Cooper have expressed serious concern. If this were Zimbabwe or Congo or Syria, Britons would be horrified and vocal. But when the violated from those same countries come to us, outrage is replaced by paranoia: "If we show them kindness, attend to their suffering, give them basic rights, think of the millions who will rush in. How then will we cope?" That must be the psychological defence which comes into play, and I do, in part, sympathise. But remember this: we take hardly any refugees in this country. To date only 100 Syrian women and children have been accepted by us when other European nations have taken in thousands.
As Jolie says, "refugees are the bravest people I know". They leave behind parents, friends, even children. The late, extraordinarily empathetic Helen Bamber, who set up the Medical Foundation for the Care of Victims of Torture, once asked me: "How can we make people believe the stories we know to be true? How can we warm their hearts?" Maybe this programme on Channel 4 will do that. Seeing, after all, is believing. But I fear the British heart has turned to ice and now not even God can melt it.
Remember the past, yes, but don't fetishise it
It was 50 years ago, on 8 March 1965, that American combat troops landed on Nam O Beach in Da Nang to join the civil war between the South Vietnamese and the Communist North Vietnamese. Ten years later the war ended with three million Vietnamese and 58,000 American soldiers dead. Two thirds of the Vietnamese were civilians; the US soldiers were conscripts. Some died terrible deaths in traps set for them in the jungle and many others never recovered from the trauma. US planes sprayed Agent Orange over fields to destroy the land. A large number of babies thereafter were born with terrible deformities.
As the war dragged on, the world and young Americans turned against the intervention. I was out weekly on anti-war demos in Uganda. Jane Fonda went out to support the Viet Cong, and remains unforgiven by US veterans. The world's biggest power retreated, and the rest is history.
I went to Vietnam in January and fell in love with the place, as so many do. Incredibly, after all this, the country seems reborn and reconciled. The horrors of the war are shown in museums, and guides recount grisly tales, but 50 years on the country blooms with optimism and refuses to be trapped in the past. They do still adore Hanoi Jane, but Americans going there are welcomed with genuine warmth. As one told me: "I thought I would be stalked by blame and hate. Not at all." Not fetishising the bad past brings great rewards. Many nations and peoples could learn from that.
Register for free to continue reading
Registration is a free and easy way to support our truly independent journalism
By registering, you will also enjoy limited access to Premium articles, exclusive newsletters, commenting, and virtual events with our leading journalists
Already have an account? sign in
Join our new commenting forum
Join thought-provoking conversations, follow other Independent readers and see their replies