The campaigns to end FGM are a step forward, but they don't go far enough
Education is the key – if we really want to end FGM in a generation then we need to make it part of the national curriculum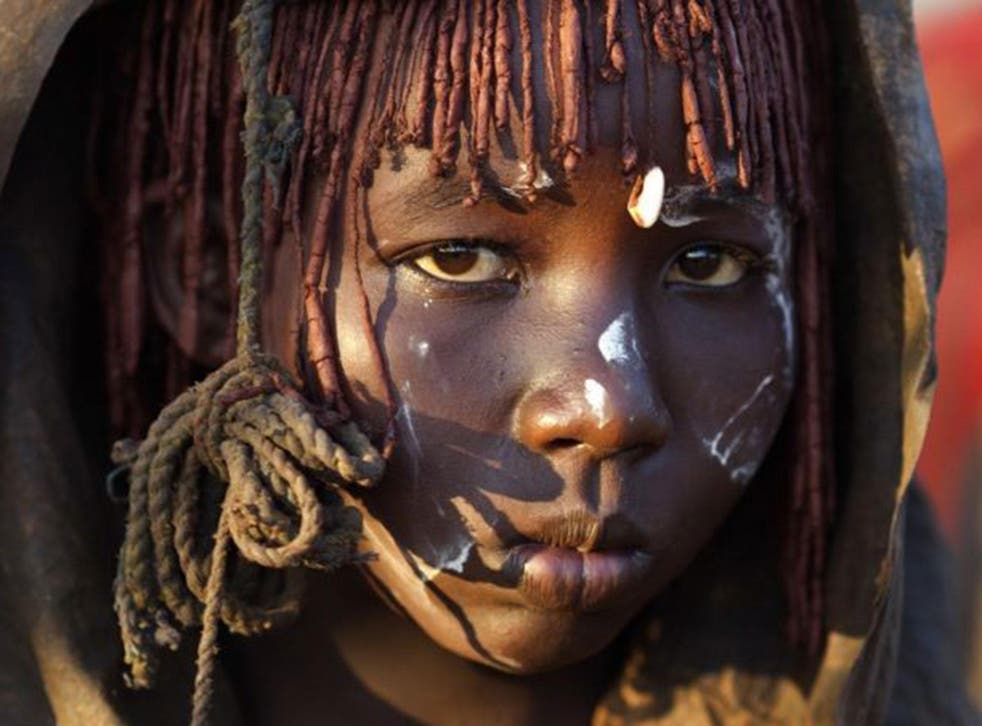 A 16-day global campaign against gender-based violence, with a particular focus on female genital mutilation (FGM), has began this week.
Over the last 12 months the UK government has made the elimination of FGM a top priority. This important priority was given a global platform last month when UN Secretary General Ban Ki-Moon urged all people to support the fight against FGM. This summer the UK government pioneered a series of initiatives including the first Girl Summit convened by the Prime Minister in July to "empower girls by ending harmful cultural practices", and The Girl Generation, which was launched in October to support "campaigns to end FGM in some of the most affected countries in Africa" over the next ten years.
While campaigns designed to end FGM are a welcomed step, they do not go far enough. Such campaigns will only eliminate the practice if they prioritise prevention education of girls and young women. The government should make FGM education part of the national curriculum. Prevention strategies targeting school age children is imperative because in the UK alone 65,000 girls aged 13 and under are at immediate risk of being cut, and 170,000 young women and girls are living with the legacy of mutilation.
Despite the criminalisation of FGM in 1985, there has not been one conviction. According to a report on FGM by the Home Affairs Committee (HAC) of the House of Commons, FGM is an "ongoing national scandal". The state's silence regarding FGM has allowed perpetrators to mutilate girls with impunity.
There is an inextricable link between education and ending FGM. Education is a powerful tool that can be used to change attitudes and beliefs towards FGM, inform girls and young women about their rights, which can assist them in resisting pressure to be cut, and education can reduce the prevalence of the practice.
FGM tribal circumcision ceremony in Baringo County

Show all 12
However, education is only an effective weapon if teachers are equipped with the knowledge required to educate children. A survey by the NSPCC of 1,000 teachers found that 83 per cent of teachers said they had no child protection training about FGM, and one in six teachers did not know that it was a criminal offence. Teacher's lack of awareness about FGM prevents them from educating children about the practice, and it could result in schools failing to safeguard children from FGM.
Integrating schools into the campaign to end FGM has been painfully slow. Michael Gove attempted to address teacher's inept knowledge by issuing guidance about FGM to every head teacher after a tenacious campaign led by Fahma Mohamed. But only 43 per cent of recipients opened the email, and just 30 per cent clicked through to the website offering guidance on safeguarding.
While a number of schools do not see FGM education as a responsibility, other schools have integrated FGM into the curriculum. They have followed the lead of Integrate Bristol, a charity that runs extra-curricular activities including plays and films looking at the issues raised by FGM. However, education decided on an individual school-by-school basis without a national FGM education programme means education about the practice will continue to be slow to reach children.
It is for these reasons that the UK should prioritise education and make teaching about FGM part of the national curriculum. Once all teachers are trained about FGM, curriculum time can be dedicated to exploring the practice and ensuring that all children are aware of how to access help if they are worried or concerned. This will help ensure a safer life for children at-risk of FGM each year, reduce the prevalence of the practice, and contribute to the end of FGM in a generation.
Register for free to continue reading
Registration is a free and easy way to support our truly independent journalism
By registering, you will also enjoy limited access to Premium articles, exclusive newsletters, commenting, and virtual events with our leading journalists
Already have an account? sign in
Join our new commenting forum
Join thought-provoking conversations, follow other Independent readers and see their replies