The idea that I endorse Isis is unbelievably ignorant. Cage fought to save Alan Henning in the face of the Government's failings
I actually have good reason to hate the extremists, as they've killed several of my friends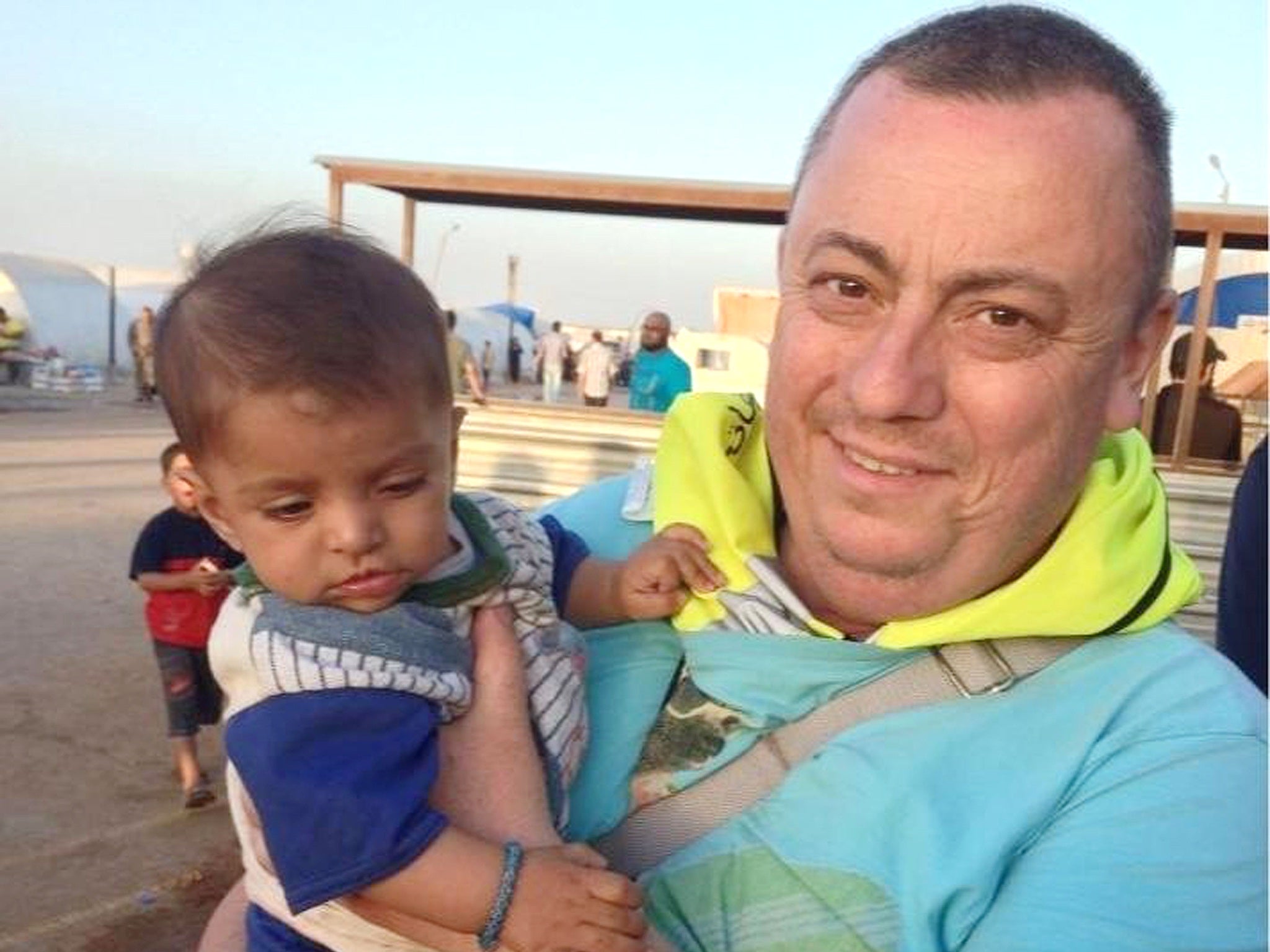 Following last week's revelations that identified "Jihadi John" as Mohammed Emwazi, the organisation I used to direct, Cage, has received heavy criticism for suggesting British security services played a role in his radicalisation.
This came to a head when Boris Johnson told our research director Asim Qureshi, "You should be sticking up for the human rights of those who have been beheaded in Syria," in a heated radio discussion.
Could the London Mayor really be so ignorant of our role in trying to save hostages? Even the Prime Minister had commented on it, saying "My understanding is that Moazzam Begg did make some appeals [to release Alan Henning], sadly, as we know, those appeals fell on deaf ears."
Cage is an independent advocacy groups that aims to help communities impacted by the war on terror. Far from failing to stick up for the human rights of people who have been beheaded by Isis, our track record shows we have played a key role in attempting to save hostages' lives.
In 2005, a militant group in Iraq took four Westerners hostage and dressed them in orange suits, threatening them with execution. Seeing the men dressed like that I made an appeal for their release. Three of them were saved.
Then take the case of British hostage Alan Henning. In December 2013, friends of his who were trying to secure his release approached me for help. Isis had seized him while he was working on an aid mission in Syria.
As part of my work, I'd spent time in Syria in 2012/13 investigating US and UK involvement in the rendition of terror suspects, some of whom had become revolutionary leaders. During my visit I'd assisted rebel leaders in rescuing tortured captives from militias. Many of these militias went on to join Isis, which is why I was asked to help Henning.
I raised the matter with the Foreign Office (FO), took advice from former hostage Terry Waite and got a message to the controversial jihadi Jordanian cleric Abu Qatada to make an appeal. I prepared a letter to Isis leader Abu Bakr al-Baghadi pleading for Henning's release.
I hadn't yet fully publicised my views of Isis and its extremism but in private everyone understood – including the police who'd recorded my conversations. In February last year I was arrested by police and charged with supporting terrorism in Syria. Among other things, police seized the computer with the Baghdadi letter and photographs that identified Henning.
Thoughts of Henning remained with me in prison but I was helpless. Outside, Cage fought to free him, arranging appeals like the one made by the wife of Dr Abbas Khan, the British medic who was killed in Syrian regime custody.
The British Government and media remained silent for eight months. Then, as I watched reports of the execution of US journalist James Foley dressed in orange I was sure Henning was still alive. Isis had kept him as a bargaining chip in the event of attacks by the West.
I wrote to the FO explaining the urgency to act now and asked them to allow me to make an appeal directly to al-Baghdadi on Arab television from inside prison. There was precedent for this. During his time in British prisons Abu Qatada had made appeals for hostages in Iraq and Palestine and helped to save their lives.
Anti-Isis demonstrations across Europe
Show all 10
Three weeks later, they responded but only after Henning's story became public. Two officials met me on a Sunday in the bowels of Belmarsh and heard my proposal. At the end, they agreed only to take the letter I'd written to al-Baghdadi and send it through "private channels".
The day after my release from prison I watched again in horror as Alan Henning, the man who'd accompanied British Muslims to bring relief to Syria's destitute, was mercilessly beheaded. Unlike Turks and other European countries who had successfully negotiated their citizens' release, Britain and America repeatedly failed. Instead, they intensified their bombing of Isis – which was the reason Emwazi said hostages were executed.
MI6's actions raise serious questions around the possibility that Britain contributed to Emwazi's alienation in an increasingly Islamophobic environment. They'd even made him paranoid and suicidal as was revealed by journalist Robert Verkaik in a letter written to him by Emwazi.
For complete clarity: I'm not saying that this turned Emwazi into a killer. After all, countless others have suffered abuses far worse, including me. Emwazi executed defenceless aid workers and journalists – some of whom had embraced Islam – under Isis orders and he must be held accountable.
MI6 does, however, share responsibility for an invasion of Iraq based on dodgy dossiers and tortured confessions. The presence of Al-Qaeda in Iraq and its incremental transformation into Isis was a direct result of Western action. In prisons like Camp Bucca, the brutality meted out against Iraqi captives played a direct role in Isis' behaviour. Seventeen prisoners who went on to lead Isis had been imprisoned in Camp Bucca during the US occupation of Iraq. Claims that hostages were waterboarded appear quite valid considering it was an infamous CIA practice. Torture often begets terror.
David Cameron recently ordered an inquiry into allegations that MI6 was complicit in the mistreatment of Michael Adebolajo, who murdered Lee Rigby on the streets of Woolwich, after claims emerged that Adebolajo had been tortured in Kenya with British complicity. I believe Cameron will eventually order one into the case of Emwazi too. Five years ago he ordered an inquiry into British complicity in torturing Guantanamo detainees while police mounted a criminal investigation. Nothing came of either. Hollow inquiries are not the answer.
I have more reason than most to oppose Isis. They have tortured and executed several of my friends in Syria, including a rendition victim and a man who welcomed me into his family home where I stayed for months. Both leave behind wives and young children I'm trying to help. Just because Cage has tried to provide explanations, that doesn't mean the group endorses Isis.
Cage's presentation of the facts of Emwazi's relationship with security services has clearly upset many people, but our sympathies lie with all victims of injustice, whether perpetrated by Isis or otherwise.
The time, however, has come for the Government to engage with the real causes of radicalisation, which include aggressive foreign and internal policies that alienate Muslim communities, no matter how unpalatable that may seem.
Join our commenting forum
Join thought-provoking conversations, follow other Independent readers and see their replies