The mess with Labour and the unions makes this the perfect time to let the state fund political parties
It's easy to state the case against state funding. But if the lack of respect for MPs is what prevents taxpayers stumping up, this lack owes a lot to the present system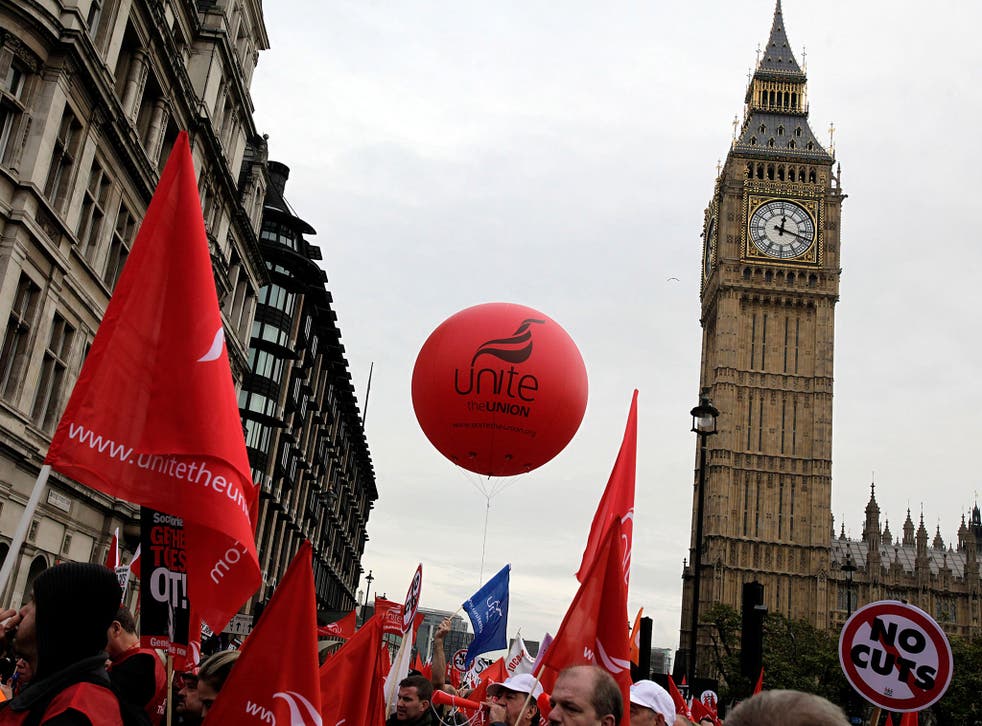 Not for the first time, a still, small voice of sanity from John Prescott. Scarcely noticed amid the echoing roars of recrimination during the weekend, over Ed Miliband's collision with Unite's leader Len McCluskey, the Labour peer renewed his call for state funding of political parties on the grounds that "whether it is a rich union or a rich businessman, in parties they should not be dictating what they think is the position".
Prescott understands better than most one of the paradoxes of the years he lived through as Deputy Prime Minister. No Labour leader before or since took less account of the view of union leaders than Tony Blair – probably rather less than Prescott himself would have liked. But at the same time, remarkably little was done during the Blair years to reform the unions' institutional leverage in the party.
It's hardly Blair's doing that Ed Miliband didn't see earlier that exactly because of the role played by the unions in his own election as leader, he would be under mounting pressure to put in train some of the reforms he is expected to foreshadow in his big speech today. Or that Labour has not found the additional funding – including from business – that it was so adept at attracting during the Blair years.
But Blair did not, as he might have done, change the electoral college system which gives trade union political-levy payers a one-third say in the choice of leader. And even more relevantly, the Labour government failed, when it had the best opportunity, to reform the system of political funding in a way that might have greatly reduced the crisis it faces today.
When, in 2007, Sir Hayden Phillips' review recommended strict caps on election spending and political donations, coupled with an additional £25m of state funding, the idea was stillborn, partly because of Cabinet opposition, reportedly led by Gordon Brown, to a reduction in union funding.
One of the myths generated by the present row is that any change to the supposedly immutable 113-year old union-party relationship is a precursor to ending it. Until, and including, the election of Michael Foot, MPs alone chose the leader, to take a single example. Another is that the only way to widen the class base of parliamentary candidates is for greater union involvement. Official 2012 statistics on much reduced and increasingly white-collar union membership show that 52 per cent of those in TUC affiliated unions have either a degree or another higher-education qualification. Moreover, the party's founding fathers could never have envisaged a pace of mergers which would give three big affiliates – including Unite – a near monopoly of big union contributions.
Which is why Miliband is right to be announcing  that individual union members  should be given the choice of whether to  contribute to the Labour Party. None of which is to say that the unions' historic role in the party has to be abandoned. Rather it's to question whether their virtual ownership of it is either healthy or, to Labour, electorally beneficial. Which is where state funding comes in. It's easy to state the case against  – that the taxpayers – still reeling from the MPs' expenses scandal, and with politicians enjoying their lowest level of respect for generations – will simply not tolerate stumping up through their taxes even the relatively negligible cost of financing elections. Yet this assumes that the lack of respect owes nothing to a present system in which all the parties are dependent on funding from organisations or individuals who not unnaturally expect something in return.
Cash for honours is a relatively minor part of this. Nevertheless it grates; and it's unlikely that the next batch of peers –including those appointed by the Liberal Democrats – will be completely immune from the criticism that party donations have played a part in the ennoblement of some.
From a Labour point of view, it's delusional to think that wholesale dependence of union funding does not carry a price beyond the current ferocious media and Tory criticism. If you reject any alteration in the present system, then you are accepting a funding race in which business and corporate donors also have every right to influence the political process.
But the public have a right to expect something in return. And here it may not be too fanciful to think that a widening of the franchise through open primaries, however regulated, may begin to give the wider electorate something back for their money. If, as expected, Miliband floats the idea for primaries today he will have been a late convert, having up until recently believed that they would deprive party members of one of their main reasons for joining the party – the right to choose their candidates. But the local parties will still decide the shortlist; nor will it stop trade union-backed nominations. What it will prevent is the kind of stitch-up that selections, at Falkirk and elsewhere, have threatened to be.
Miliband will seek to seize back the initiative with his reforms. But unless Labour is prepared to start thinking in earnest about – and making the case for – a wholesale reform of party funding, it will be not solve its longer term problems.
Register for free to continue reading
Registration is a free and easy way to support our truly independent journalism
By registering, you will also enjoy limited access to Premium articles, exclusive newsletters, commenting, and virtual events with our leading journalists
Already have an account? sign in
Join our new commenting forum
Join thought-provoking conversations, follow other Independent readers and see their replies