The Russell Brand effect: the mystery explained
Putting to one side for a second that Brand is extremely clever and funny, why do women find this scruffy, skinny, messy-haired effeminate so irresistible?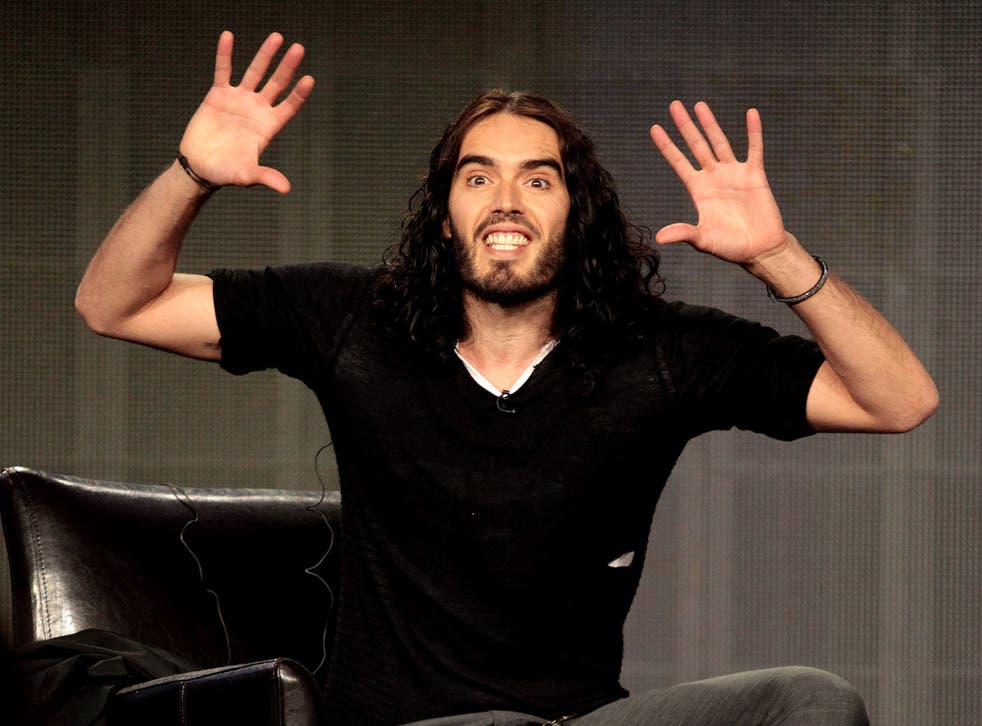 There's a certain irony to Jan Moir's perplexity over what women could possibly see in the 'mock intellectualism' of 'Totally Toxic' Russell Brand after Jemima Khan was spotted with the comedian in New York.
Suggesting what women see in Brand was 'the greatest mystery of the Cosmos', the Daily Mail columnist labels him 'nasty, heinous and dirty' only pausing in her vituperation of 'the notorious womaniser' to direct her acid quill towards Khan and her family.
While her style of muckraking might be particularly vigorous, her preoccupation with Brand's attractiveness is nothing new. Google throws up as fourth suggested search "Why is Russell Brand so good with women?"
Brand himself claims it is because he 'completely loves' women in a 'truthful' way that sees their whole personality. But there is something about the length and frequency of his frissons that while not quite contradicting his claim, doesn't really ring true.
Putting to one side for a second that Brand is extremely clever and funny (if women fancied men merely because they were clever or funny, Michael McIntyre or Dara O'Briain would come higher in our affections) why do women find this scruffy, skinny, messy-haired effeminate so irresistible?
Simply, what is so attractive about Brand is that he is a confection of contradictions. Whatever you think of Sachsgate or his recent GQ appearance it's impossible to dislike him completely because you can never quite get a handle on his personality, his motives or his convictions; he slithers out from under assumptions and sticks his tongue out at stereotypes.
Although his whole style and manner suggests he doesn't care, everything that leaks out into the public domain points to the contrary. His grizzled grin and ill-fitting clothes, right down to his badly tied shoelaces, suggest a man who is impervious to appearances. Yet he's carefully styled and has admitted that his love of meditation partly stems from its ability to show you about "what everyone thinks of you" is not important. It's clearly something that's troubled him in the past.
His ability to poke fun at himself, to entertain and to perform contributes to this delicious yet confusing allure. There's nothing more attractive than confidence, and his openness in discussing sex and drug addiction not only suggests a man at one with himself but through his willingness to acknowledge his faults, a sense of humility. But despite this obvious self-doubt, he's called his show the Messiah complex, in an egotistical display so overt that it's not clear whether or not he's taking the p**s.
We forgive him his occasional displays of crassness, his off-colour jokes because just when it seems like Brand is nothing but a dancing monkey desperate for applause he pens a piece so piercingly insightful and engaging, for example his blog on Woolwich, or Margaret Thatcher, or his day in Parliament.
And with Jan Moir's outraged bile still in print, that's not something to be sniffed at.
Register for free to continue reading
Registration is a free and easy way to support our truly independent journalism
By registering, you will also enjoy limited access to Premium articles, exclusive newsletters, commenting, and virtual events with our leading journalists
Already have an account? sign in
Join our new commenting forum
Join thought-provoking conversations, follow other Independent readers and see their replies