The Scottish independence debate highlights an identity crisis
This can be characterised by the simple question: where do I belong?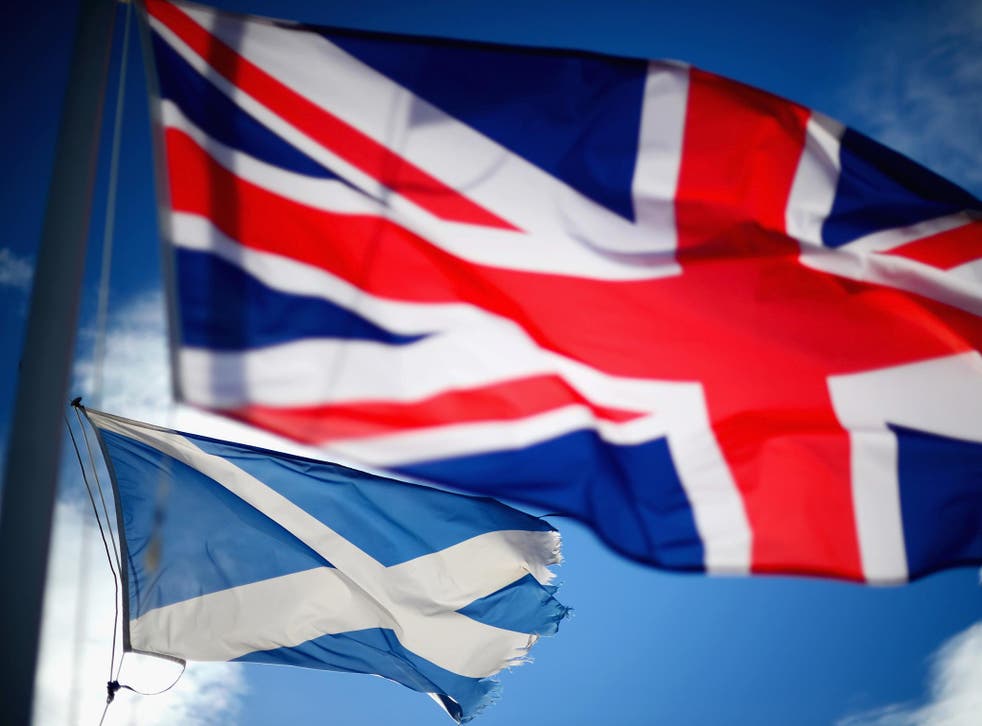 In common with many English people who don't feel that English, or even particularly British, I don't know quite what to think about Scottish independence, or indeed whether it's my business. I don't have a vote and, it seems, I don't have an opinion. I know that John Major believes that the decision the Scots will make on September 18 is of seismic importance, and should the answer to the question of independence by "Yes", he believes it would have catastrophic consequences for Britain's global influence.
The debate over whether Scotland should go alone or not has been framed, depending on the audience, as a matter of identity, or economics or practicality. I have quite a few Scottish friends, and I have never felt they had a problem with their identity (unlike many English people). History and culture have conspired to ensure that the Scots have a very clear sense of who they are, and where they've come from. It's on the sporting field – and not, until now, at the ballot box – where their sense of selfhood is most clearly manifest, expressed in rivalry with the English. (I was with the Scots comic Fred MacAulay (pictured) the other day, and he was taunting me over England's pathetic performance at the World Cup. "And what group are Scotland in?" I asked him. "Oh, I forgot. You didn't qualify." MacAulay volleyed back: "We don't care. Tennis is our national sport.")
However, the Scottish independence debate does raise issue of nation-hood for all us, and particularly what binds us together. This can be characterised by the simple question: where do I belong? If the Scots say yes, what does it mean for Wales? And what about groups of population who also have an economic identity and a shared culture. Lancashire? Yorkshire? Cornwall? Is it the end for one-nation politics (a questionable concept, anyway)?
Scottish Independence: For and against

Show all 24
We live in a country where the huge regional disparity in wealth and opportunity threatens the concept of a homogenous society, and where the differences between urban and rural Britain become more pronounced. A resident of Manchester, for instance, might find more in common with someone who comes from Lisbon than Littlehampton. Even in the case of Scotland, it is reasonable to ask what the people of Edinburgh truly have in common with those from Uist. Yes, they have a shared national identity, but their daily lives, their concerns and their priorities would probably be very different indeed. It may be that we are going down a path which leads to the break-up of geographically-based societies, and this, of course, has consequences for other people in Europe, like the Catalans and the Basques, but also for groups as diverse and unheralded as the South Tyrolean secessionist movement, and the Celtic League of Brittany.
The strange consequence of Scotland voting yes to becoming an independent nation is that it may presage an era when nationhood is broken down. John Major may well be right, if not that Scottish independence would be a catastrophe, but that this is a decision which will have huge, as yet unknown, consequences.
Register for free to continue reading
Registration is a free and easy way to support our truly independent journalism
By registering, you will also enjoy limited access to Premium articles, exclusive newsletters, commenting, and virtual events with our leading journalists
Already have an account? sign in
Join our new commenting forum
Join thought-provoking conversations, follow other Independent readers and see their replies