The Snowden affair is reviving Cold War politics
American suspicions of Russia have reignited in wake of the whistleblower's flight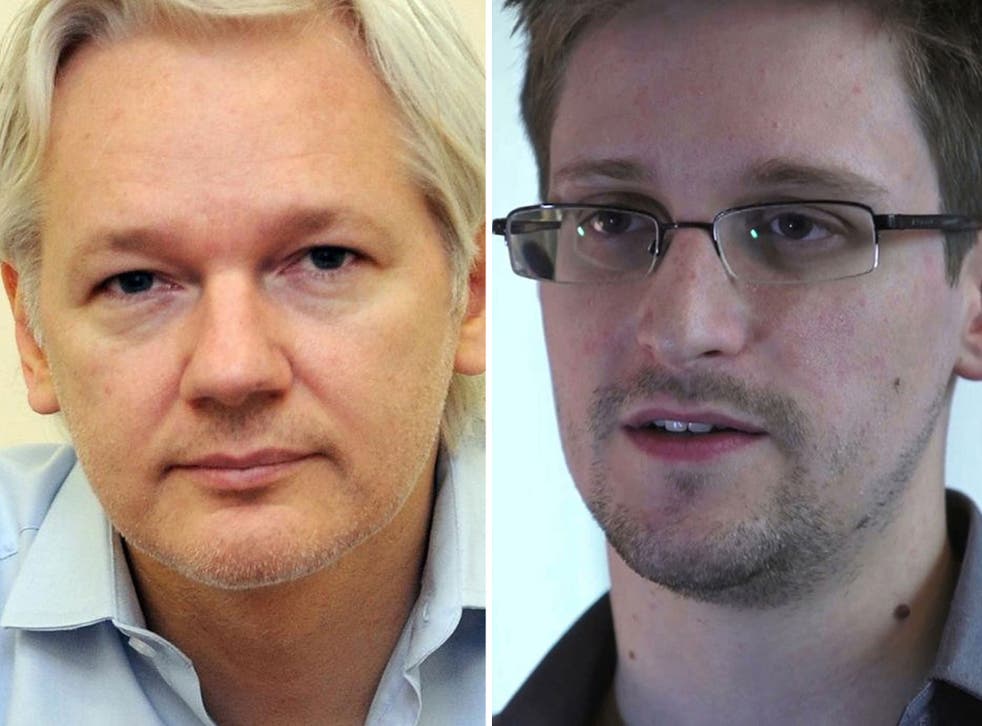 "Operation Prism: the search for Snowden". This whole affair is playing out like this summer's blockbuster. Imagine scenes that flit between the Pentagon, the muggy exterior of a Hong Kong hotel then onto the tarmac where a charter flight is bound for Moscow. Cut to an anxious Wikileaks steward pacing nervously as she attempts to usher Snowden to safety; then pan back to a furious Washington official banging the table as the US extradition efforts come to nothing.
The story of Edward Snowden, the 29-year-old that had a lucrative job, glamorous girlfriend and stable life but decided to part with all of it has become almost as fascinating as his disclosures on the National Security Association. He has become our man of the hour: a 21st century anti-hero whose belief in the greater good is realised by actions deemed so illegal that he may never live to see an ordinary day in his whistle blown world. He has divided people and politicians into plucky heroes and pantomime villains. But it is for America to decide how it ends.
Here in Britain, our Foreign Secretary has tried to calm a bewildered public insisting it "fanciful" to suggest that Britain's listening post GCHQ would work with the America to circumvent law. Then another of Mr Snowden's leaks drop and, lo and behold, they need not be fanciful at all. The documents entitled "Mastering the Internet" already suggests GCHQ are scooping vast amounts of online and telephone traffic without any form of public acknowledgement or debate. One of the training slides in the presentation of MIT says it all: "you are in an enviable position – have fun and make the most of it."
The Snowden affair is reviving Cold War politics. It is re-igniting America's suspicions of Russia and intensifying anger towards China. Now Germany is looking at Britain and a new annex European suspicion is brewing.
Politics, technology, fact and fiction have irreversibly enmeshed – and the real story, that your government may have built deep databases replete with your personal lives, is getting lost in the noise.
It's time for some realism. President Obama needs to dial down the hysteria. It is only by draining this soap opera of its drama that the US can sensibly claw back the initiative.
So here's a few suggestions how: stop turning into Snowden into Bradley Manning. Drop the extradition warrants and stop sabre-rattling with Russia and China. Scrap the life-or-death significance attached to the data leak. What it has divulged is more important than how we got here.
Seize this moment to try something different. Invite Snowden to the White House and have the debate you have promised: in our new digital world, how much privacy must be compromised for the sake of state security? Let Snowden debate that directly with the Obama administration. Broadcast it on Google Hangout in full view of everyone – friends and followers, spooks and enemies. Allow the administration to explain why Prism keeps the public without encroaching on privacy and let Snowden argue the counter view. Then let the public decide.
Finally, welcome the new digital democracy: one where we ultimately choose whether or not to participate with the full understanding that our role in today's cyber world, with all the conveniences that brings, also spells an end to old-world anonymity.
Register for free to continue reading
Registration is a free and easy way to support our truly independent journalism
By registering, you will also enjoy limited access to Premium articles, exclusive newsletters, commenting, and virtual events with our leading journalists
Already have an account? sign in
Register for free to continue reading
Registration is a free and easy way to support our truly independent journalism
By registering, you will also enjoy limited access to Premium articles, exclusive newsletters, commenting, and virtual events with our leading journalists
Already have an account? sign in
Join our new commenting forum
Join thought-provoking conversations, follow other Independent readers and see their replies