The SNP are having the last laugh – why shouldn't they?
The Scots are enjoying giving Westminster a taste of its own medicine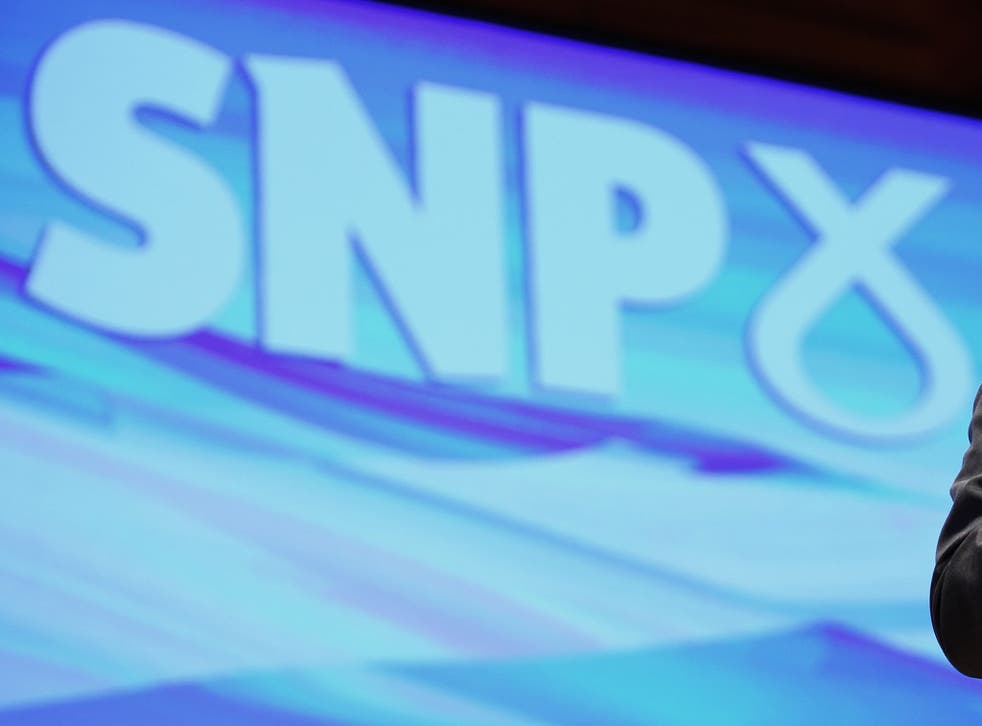 Alex Salmond can be excused a spring in his step. He's settled a few scores with the launch of The Dream Shall Never Die, his diary of the referendum campaign; seen Hearts restored to the top flight of Scottish football; and outraged Middle England after his appearance on the Andrew Marr show.
The SNP, likely to be the third largest party after 7 May, would probably support a minority Labour administration on a vote by vote basis, Mr Salmond suggested, rather than a confidence-and-supply arrangement. He spoke of the SNP wanting an extra £180bn in public spending; of having a say in Ed Balls's budget; of starting HS2 from Glasgow or Edinburgh rather than London; of opposing Trident's replacement. He was enjoying himself. And it was his typically weighted line that particularly chilled his fellow-guest the defence minister Anna Soubry: "If you hold the balance, you hold the power."
Ms Soubry called Mr Salmond's approach terrifying, and swathes of the London-based press agreed in front-page banner headlines. Their message to Mr Salmond and his successor, Nicola Sturgeon, was clear: you were defeated by a 55 per cent to 45 per cent majority; you said beforehand it was a once-in-a-generation poll; you are getting (more or less) the increased devolution you originally wanted as a third option on the ballot paper. Time, then, to accept defeat and to stop bothering us.
Except, folks, this is politics way beyond the ken of the London bubble. The recognised rules are out of the window. The SNP may indeed have lost the referendum, but despite its economic case for independence now lying in shreds, its winning hand just gets stronger.
SNP membership has increased four-fold to 100,000. The opinion polls are consistent: Scottish Labour, currently on 41 seats, crucial to Mr Miliband's chances of becoming PM, faces evisceration. Mr Salmond – leading the charge back to Westminster – may have as many as 55 colleagues, out of a total of 59 Scottish MPs.
Little wonder, then, that the SNP is pressing home its advantage. It has moved the rhetoric on once-in-a-generation; it no longer declines to vote in the Commons on English matters; above all, it is revelling in playing mind games with its opponents.
The six-party election: key figures

Show all 12
Sure, it has been aided by rivals' mistakes. None more so than David Cameron's proclamation within hours of the referendum result to link moves on further devolution, promised in anxiety as the vote beckoned, to sorting out English votes for English laws. That wrong-footed Labour, and infuriated just about every Scottish voter, Yes and No.
And the Tory poster with Ed Miliband in Mr Salmond's pocket, and the video where the Labour leader dances to Mr Salmond's tune, play on the fears of English voters. But they also implicitly encourage Scots who might otherwise have voted Labour at Westminster in order to keep out the Tories to go with the SNP instead.
Indeed, a Labour-SNP arrangment is the outcome many Scots prefer. They think the SNP would supply left-wing lead to the Labour pencil, and Mr Salmond was at his mischievous best on Marr in suggesting that many English voters would like that too. So the Tories' scare tactics might well contribute to a bigger SNP vote. That might, of course, deny Mr Miliband the seats he needs to become PM. Or it might make him PM reliant on the Nationalists, and the implications for the Union that might bring.
Vote by vote? The SNP would take credit for the good stuff – and proclaim itself to be the real progressive force in British politics. It would distance itself from anything problematic, and it would enjoy significant leverage towards its eventual goal. But should Mr Cameron win, expect victimhood in full cry north of the border. The democratic deficit argument – so strong in the Thatcher years – would be deafening. Would the SNP resist another commitment to an independence referendum in its manifesto for the Holyrood elections next year, as it previously said it would? Or does the rhetoric shift keep all options open?
Jim Murphy, the Scottish Labour leader, is fighting hard. But he can highlight all the flaws and contradictions he wants. Nothing seems to stick. Perhaps it's simple. When I was in Edinburgh and Glasgow a couple of days ago, Scots seemed to be enjoying holding the cards for once and giving Westminster a taste of its own medicine. Middle England might well be furious. But if the SNP can exploit this post-referendum chaos to push forward towards its existential goal, why ever would it not do so? The clue is in the title of Mr Salmond's memoirs.
Register for free to continue reading
Registration is a free and easy way to support our truly independent journalism
By registering, you will also enjoy limited access to Premium articles, exclusive newsletters, commenting, and virtual events with our leading journalists
Already have an account? sign in
Join our new commenting forum
Join thought-provoking conversations, follow other Independent readers and see their replies