The tragic tale of Tilbury's migrants exposes the hopelessness of our immigration system
Few policy solutions are available which don't further punish the desperate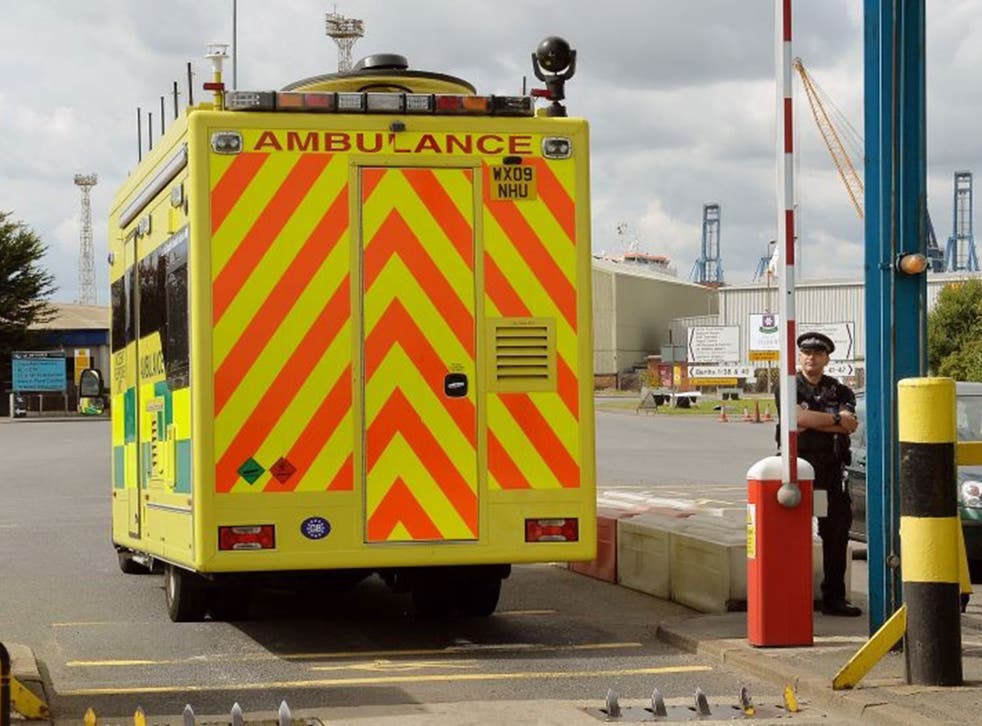 Every year, ever month, every week, every single day, humans from all over the east and south die as they try to reach the west, their Shangri La. Most end up in watery graves, while some are buried long before they die, in airless containers in trucks and lorries. They have no names, and in some cases not even numbers.
This weekend, a P&O cargo ship landed at Tilbury in Essex and another horrific tale unfolded. Inside one container were 35 people, all, it seems, hoping to somehow get into Britain and make good. Seven of them were children. We call them "illegal migrants" - a distancing term that allows us to feel not pity or sorrow but anger that they still keep coming.
They, who risked everything and travelled in deplorable conditions. Cattle and chickens are treated better. All those found in Tilbury were suffering from dehydration and hypothermia. One person died and two are critically ill. Police have launched a homicide inquiry. At least this time Britons will be compelled to hear the stories of these victims of dreadful circumstances.
It takes me back 14 years when 58 Chinese people were found dead in the back of a lorry in Dover. They died because they wanted a life, and the nation and government worried about all those who might have got in alive!
In the ensuing years more have set off and more have died, but the affluent nations can't stop the flow or find any more compassion. Migrants are carried in airless tankers; bodies of stowaways fall from planes. Others attempt perilous crossings of the Mediterranean. Countless more, desperate folk get into trucks with strangers to reach Europe.
Though I always will be on the side of migrants, I can also see that the West can't absorb them all or deliver what they seek. The wretched on the high seas, skies and roads are now more feared than pirates.
The Tilbury group, we hear, is from the Punjab in India – that economic powerhouse. The unplanned, unintended and unacknowledged effects of globalisation are global displacement and global longings. Everyone wants the life they see beamed to them on American and British TV, and now Bollywood and Nollywood films too. (Nollywood is the term used for the booming Nigerian film industry).
Why should they not dream and try to get what they see and want? Other factors are old as life itself: wars, famines, persecution. Iraqis, Syrians, Africans from various countries on that continent - victims of governments or ethnic hatred - have very little choice. They can take off into the wild unknown, or perish.
The Italian island of Lampedusa has become a hub where thousands turn up every month, or try to. We see the images - people packed on to small, open, roughly made boats. One upon a time such images moved westerners. Remember how affected they were by the Vietnamese boat people? In 1979, the merchant ship The Wellpark came upon a sinking vessel carrying hundreds of escapees, rescued them and brought some of them to the UK.
Why, even Mrs Thatcher allowed 10,000 Vietnamese settlers and made stirring speeches about their desperate plight. She wrote a tender letter to one family which is up on the Margaret Thatcher Foundation website. (However, recently released papers show that she did not want them to get council housing and that it was William Whitelaw who insisted the government should have a "positive and defensible" policy towards those fleeing from the communist regime in Vietnam.)
Those who decide to leave their homelands for whatever reason are exploited by hard middlemen. They save up or borrow money to pay these gangsters or, in some cases, traffickers. Even if they make it, the wayfarers face destitution or further exploitation.
Last year I visited an Indian family who spent half the year in London and half in Delhi. I went with someone who knows them well. They had a maid, a frightened young girl from the Punjab. I managed to ask her how she was and she burst into tears. She was brought over under false pretences. I would have reported them but the girl begged me to say or do nothing.
Few policy solutions are available which don't further punish the desperate. Fast population growth is one factor. You can't stop people having babies - not even China does that now. Modern capitalism lifts many out of poverty, but also creates vast inequalities. All our recent foreign interventions in Afghanistan, Pakistan, Iraq and Libya have caused massive displacements. Inaction causes the same. Just look at Syria.
Overseas aid is increasingly a problem not a solution. So much of it is squandered on armaments and pleasing bastard politicians. Everybody acts in bad faith. I can't see a way out of this circle of hell for so many. And no other issue leaves me feeling so unutterably hopeless.
Register for free to continue reading
Registration is a free and easy way to support our truly independent journalism
By registering, you will also enjoy limited access to Premium articles, exclusive newsletters, commenting, and virtual events with our leading journalists
Already have an account? sign in
Join our new commenting forum
Join thought-provoking conversations, follow other Independent readers and see their replies