Too many test matches are turning the England cricket team stale
We need to cut the number of matches if we want our players to be at their best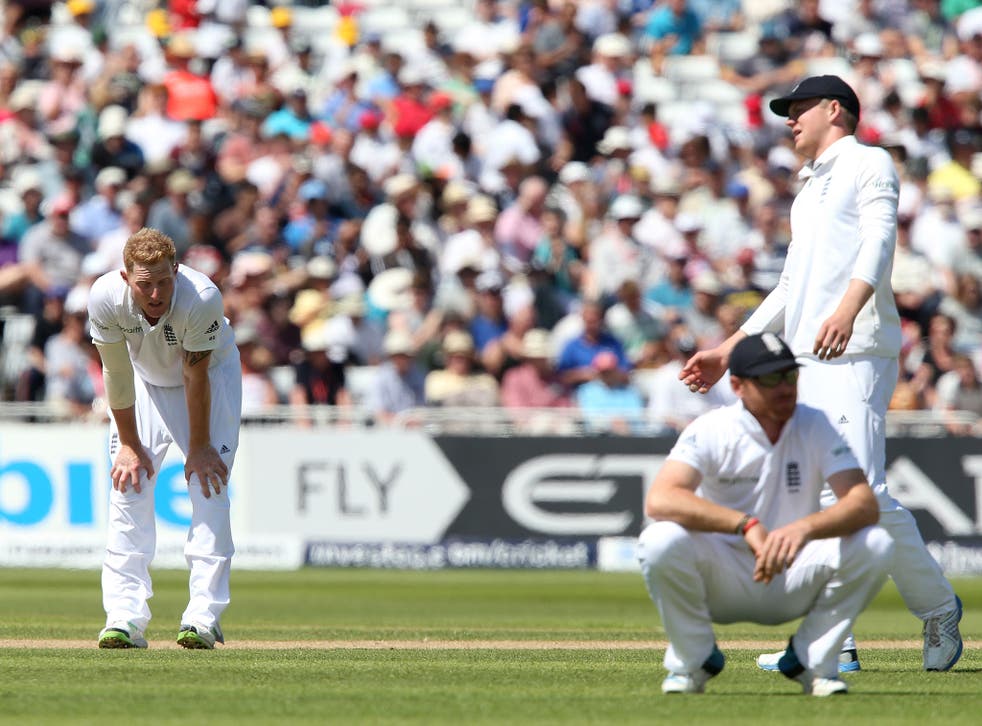 I have been an avid follower of cricket since I was five. I am a member of The Primary Club and I've attended England matches as far away as Barbados.
I'm also fairly regular at Lord's, if I can get away from the endless meetings which seem to dominate my diary these days, and love watching local cricket matches on village greens, or seeing my sons play.
But even I am losing enthusiasm for the never-ending schedule of Test matches which the England and Wales Cricket Board have organised for this summer.
It really has been a pretty awful summer of sport for England fans – be it cricket, football, tennis or cycling – in sharp contrast to the glorious successes of 2012. I won't pretend to know much about the other sports (although I know that our football performance was pretty dire!) but I have some pretty firm ideas about how Alastair Cook and the England cricket team can end their miserable run of defeats.
The pressure of being a captain has clearly got to Cook, who has not made a century in 27 innings and has overseen nine Tests without a victory. He is averaging only 14.33 in the five Tests that have taken place this year – yet this is a man who has scored 25 Test centuries, an England record.
This pressure has taken its toll not only on Cook's batting but also on his decision-making, which is crucial in the role of skipper. Since winning the Ashes last summer, Cook has overseen a 5-0 annihilation by Australia and I believe his decision not to declare in the first Sri Lanka Test at the start of this summer cost us the series, which we ended up losing 1-0.
This is a man who is not enjoying leading the England team, and his comments about the "tap on the shoulder" earlier this week were telling. It sounds like he wants the selectors to appoint someone else captain and let Cook get on with being a successful opening batsman.
But instead of Cook being able to regroup – to refresh and rethink our strategy – he has to go from a Test match that finished on Monday to one that starts as soon as this Sunday. Test four and five follow soon after.
The schedule this summer is so crammed that ticket sales for the third Test, in Southampton, are low, and there's reduced corporate sponsorship for the match. Normally, businesses queue up to have their name splashed on boards at national sports fixtures but with five-Test summers becoming seven-Test summers it seems that once again, you can't buck the markets.
Companies know audiences are low because people are bored of watching a tired England team playing endless Test matches which used to be exciting and exclusive.
The focus on quantity rather than quality is something which many of us feared when we saw Allen Stanford fly his helicopter into Lord's with $20m to launch the 20Twenty series back in 2008. While Stanford serves a 110-year sentence for his Ponzi scheme, his influence on the ECB is still resonating.
We need to cut the number of matches we are playing, and let our players perform at their best when they do take to the hallowed turf at Lord's and other grounds beloved of cricket fans. When we know we will be getting a quality performance and not conveyor-belt cricket then we'll be buying our tickets and shouting our ever-helpful advice from the stands once again.
Ukip's reshuffle is informed by quality, not quotas
Ukip yesterday released details of our new team of spokesmen and women who will help to take the party forward to the General Election and beyond. One of the benefits of not having all-women shortlists and similar is that we know the women who represent us are there on merit.
This is a key reason why, compared with Cameron's reshuffle – which looked to all the world like a PR exercise – my team not only has a higher percentage of women in top positions but voters can be sure they are talented and hard-working.
Newly elected MEP Louise Bours will be taking the health portfolio and will be directly countering the preposterous assertions by Labour that Ukip would privatise the NHS. The role of communities spokesman has been taken by Amjad Bashir MEP, who lives in Yorkshire and is a successful businessman. As a Muslim and a proud patriot, he is an excellent example of how communities in the UK can work together and embrace their differences rather than exclude each other.
Steven Woolfe, who took to the stage with Mr Bashir at our London conference in May, will be our spokesman on immigration. Of mixed heritage, he is a key figure in promoting a sensible immigration policy based on need and quality. He will also maintain his role as financial spokesman – an area he proved he knows when he questioned the president of the European Central Bank last week in Strasbourg.
And I have handed the portfolio for voicing our tax and spend policies to Patrick O'Flynn whose journalism experience in will ensure he can articulate our vision.
Register for free to continue reading
Registration is a free and easy way to support our truly independent journalism
By registering, you will also enjoy limited access to Premium articles, exclusive newsletters, commenting, and virtual events with our leading journalists
Already have an account? sign in
Register for free to continue reading
Registration is a free and easy way to support our truly independent journalism
By registering, you will also enjoy limited access to Premium articles, exclusive newsletters, commenting, and virtual events with our leading journalists
Already have an account? sign in
Join our new commenting forum
Join thought-provoking conversations, follow other Independent readers and see their replies