Voices in Danger: By sharing their stories, we can help endangered reporters doing vital work
Iraqi journalist Nour al-Khal was shot and dumped in a road for her reporting in Basra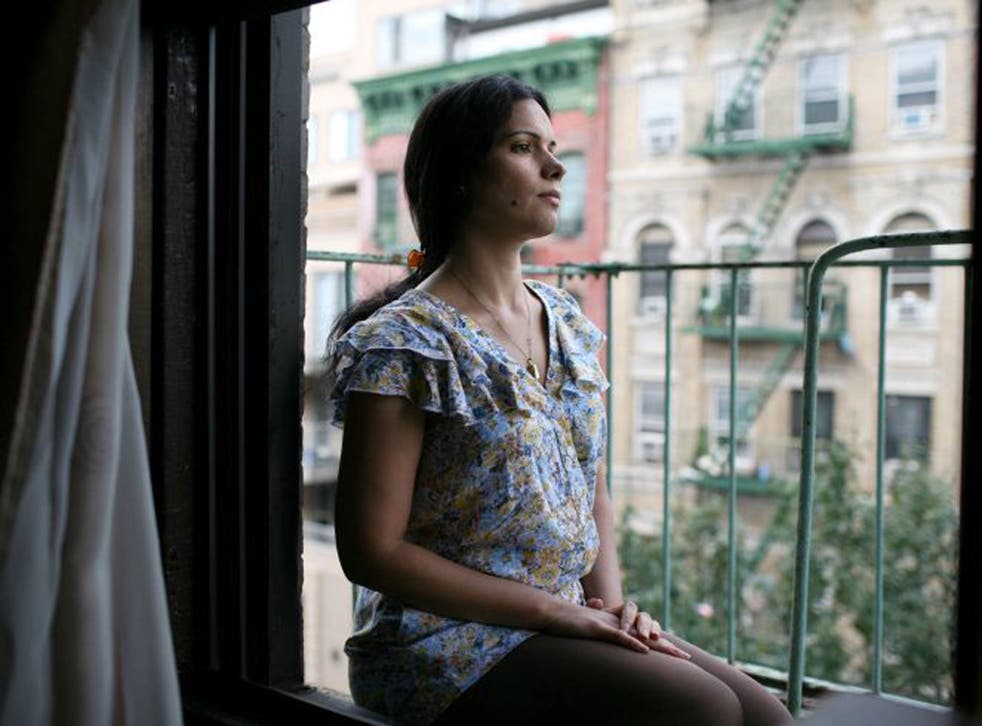 Read more on the Voices in Danger website today
Nour al-Khal was a resourceful, smart and brave Iraqi journalist. I worked with her in Basra during violent times and it was thanks to her that The Independent revealed damning secrets about abuse of prisoners, exposés which led to the newspaper being nominated for a press award.
The same year, 2005, she was taken from the street, along with a US reporter, Steven Vincent, by armed men in police uniforms. Both were shot. Steven died. Nour was dumped on the roadside but survived. They had sealed their fate by investigating the infiltration of the security forces by the Shia militia, the Mehdi Army.
After a long process of recovery in Baghdad – she would not have been safe in a Basra hospital – Nour fled the country. She now lives in America mainly due to the efforts of Steven's widow, Lisa Ramaci-Vincent, who tirelessly lobbied US authorities to achieve the move, a group of journalists also played a part in this. Attempts to get the British government, which at that time was supposedly in charge of security in southern Iraq, to track down the gunmen came to nothing.
Sayed Pervez Kambaksh, a 24-year-old trainee journalist, was sentenced to death in Afghanistan for trying to examine how women's rights were being clawed back.
The Independent publicised what was happening to him and ran a two-year campaign. I visited the prisons in Kabul and Mazar-e-Sharif where he was being held a number of times; our then Afghanistan correspondent, Jerome Starkey, pursued the story with great diligence.
The case was taken up by human rights organisations. Hillary Clinton, then US Secretary of State, and David Miliband, the British Foreign Secretary, were among those who raised the matter with Hamid Karzai. After his re-election in 2009, the Afghan President issued a pardon, but even that had to be done in secret, such was the trepidation about the fury this would cause among hardline religious clergy. Pervez, too, now lives abroad, in exile from his homeland.
The media can, at times, help those in our trade who are in such difficult and dangerous situations; and there is significant support from the public when that happens.
An online petition launched by this newspaper to stop the execution of Pervez attracted more than 100,000 signatures within months and undoubtedly helped secure the international intervention on his behalf with President Karzai.
But the targeting of journalists, killings, imprisonment, torture, show no signs of ending. The perpetrators are regimes whose secrets are being exposed; they also include insurgents and criminal gangs, so-called "non-state actors", who do not want their own misdeeds exposed, or, at times, try to raise funds through kidnap ransoms.
Voices in Danger, launched by The Independent's owner, Evgeny Lebedev, seeks to highlight the plight of journalists who continue to be persecuted for doing their job, sometimes paying with their lives.
Anna Politkovskya, who worked for Novaya Gazeta, one of the few investigative newspapers in Russia, was shot dead outside her home, after charting abuse by government forces in Chechnya. Syed Saleem Shahzad, a Pakistani reporter who had written about links between his country's intelligence service, ISI, and Islamist terrorists, was murdered after being warned to stay away from the subject. Sattar Beheshti, an Iranian blogger, was arrested by the police. A week later his family received a call from the authorities to collect his body.
The lethal toll of members of the media covering wars continue to rise; 121 were killed last year alone. They included the Sunday Times' writer Marie Colvin, pictured, a close friend to many of us; a photographer with her, Paul Conroy, another friend, suffered severe injuries to his legs in the same bombardment in Homs. There are, at present, seven foreign reporters and photographers missing amid Syria's bloody turmoil.
My colleague Jim Armitage, who carried out a series of revelatory interviews with persecuted journalists, found that many were not involved in covering conflict, but engaged in what would, in a safer places, be regarded as straightforward work – holding public figures accountable, looking into allegations of fraud in institutions, the activities of businessmen; essential safeguards provided by the Fourth Estate in a civic society.
On Wednesday evening the Frontline Club in London held a forum on safety of journalists working in hazardous places. Among those taking part were representatives of Committee to Protect Journalists, Reporters Without Borders, A Day Without News and Voices In Danger. The statistics on the media under attack were grim. But what was also clear was that campaigning on the issue, holding the perpetrators to account, and pressuring governments and bodies like the UN and the International Criminal Court provides vital help to those trying against the odds to shed light on dark places.
Read more on the Voices in Danger website today
Register for free to continue reading
Registration is a free and easy way to support our truly independent journalism
By registering, you will also enjoy limited access to Premium articles, exclusive newsletters, commenting, and virtual events with our leading journalists
Already have an account? sign in
Register for free to continue reading
Registration is a free and easy way to support our truly independent journalism
By registering, you will also enjoy limited access to Premium articles, exclusive newsletters, commenting, and virtual events with our leading journalists
Already have an account? sign in
Join our new commenting forum
Join thought-provoking conversations, follow other Independent readers and see their replies