Warner Bros' bold stance on Wonder Woman opens the door for Hollywood evolution
Are women rubbish at making films? Or are they facing institutional bias?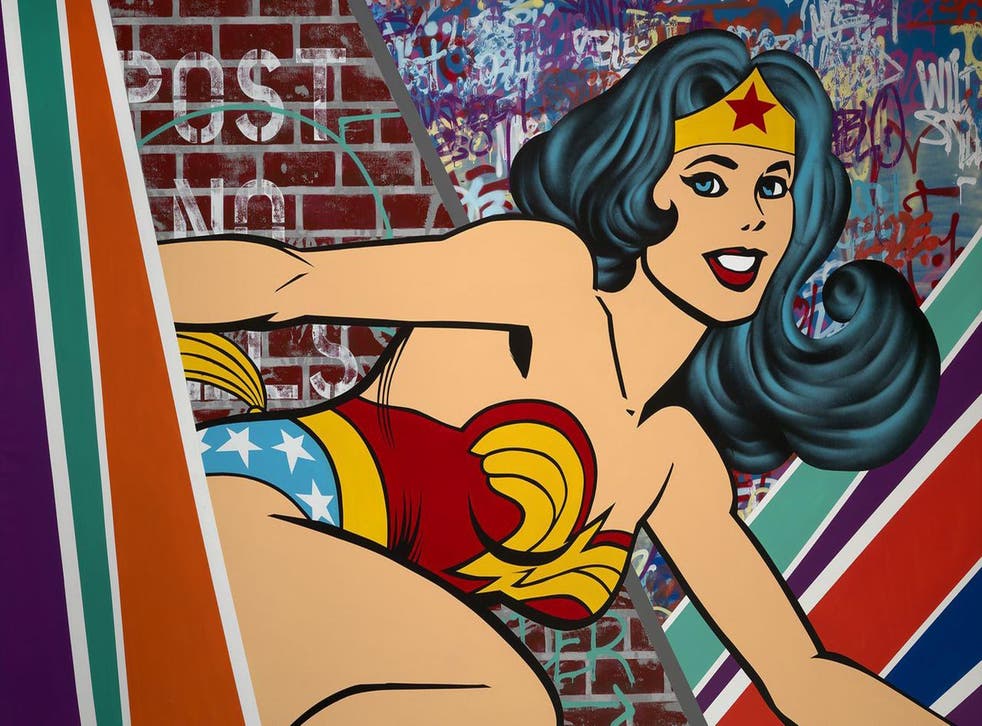 The 2015 Oscars nominations are in and they have done what they usually do: call a party to celebrate the white men in the motion picture industry. The awards are the visible tip of a large iceberg, but as much as they should look to diversify both their own membership and the movies they nominate, it is up to the industry as a whole to put the talent in front of them, and Warner Bros are leading the way.
In 2014, Warner Bros announced plans to make a Wonder Woman movie. Caught napping by Marvel Studios' rampant conquest of the cinematic landscape, they turned to their extensive DC Comics library to try and compete - casting Israeli Gal Gadot to appear as the Amazon warrior in 2016's Batman v Superman: Dawn of Justice. A solo movie will follow in 2017, which means after 75 years Wonder Woman will finally come to the silver screen.
A woman fronting a major superhero movie is already significant, but pleasingly Warner Bros. also made it known that they would specifically seek a female director for the job, eventually recruiting Michelle MacLaren, a veteran of TV cinematic shows such as Breaking Bad, Game of Thrones, and The Walking Dead.
Many fans bristled at this (it should be noted, most of the reactions I saw were from men). Why are they going for a woman? Why not simply the best person for the job? This argument was leant credibility when it became clear that the wish list of jobbing female shooters with the requisite action background was sparsely populated. A list of male directors is far easier to drum up. So why not just pick one of them?
There are two reasons, and the first is creative. Wonder Woman remains a feminist icon for girls and women the world over. While there is no denying her appeal to men as a fantasy, she remains the most famous female superhero, and a key figure in the DC canon. She's an ass-kicker who can mix it with her male counterparts, and the movie should be made for the young girls who want their own cinematic hero. The qualifications to bring such an icon to screen should include first hand knowledge of what it's like not to have one.
SEEN's comic book heroes

Show all 12
The second reason is that Hollywood does this all the time - just not for women. Directors can come from TV (JJ Abrams) or commercials (Tron Legacy director Joe Kosinski) or having shot the films of others (Cinematographer Wally Pfister). In fact, MacLaren's fellow Game of Thrones director Alan Taylor was picked to make the Thor sequel in 2013 and no eyebrows were raised. Perhaps it was the overt desire to employ a woman which turned people off, but I feel that this tactic should be repeated, and not just for "feminist" movies.
According to a report in 2013, women film makers made only 6 per cent of the top 250 movies of that year. That number is unacceptable, and there is evidence to suggest that the figures are stagnating. We are left to ponder several scenarios. Are women not interested in being film makers? Are they just rubbish at making films? Or are they, like in almost every other industry, facing an inherent and institutional bias?
I say the latter. White men are advantaged by opportunity and culture, not by talent. We should follow Wonder Woman's lead and refute the notion that it's a man's world.
Register for free to continue reading
Registration is a free and easy way to support our truly independent journalism
By registering, you will also enjoy limited access to Premium articles, exclusive newsletters, commenting, and virtual events with our leading journalists
Already have an account? sign in
Join our new commenting forum
Join thought-provoking conversations, follow other Independent readers and see their replies