We have no right to see Jennifer Lawrence's nude photos. We do not own her body
Taking naked photos isn't illegal. Stealing them and publishing online is.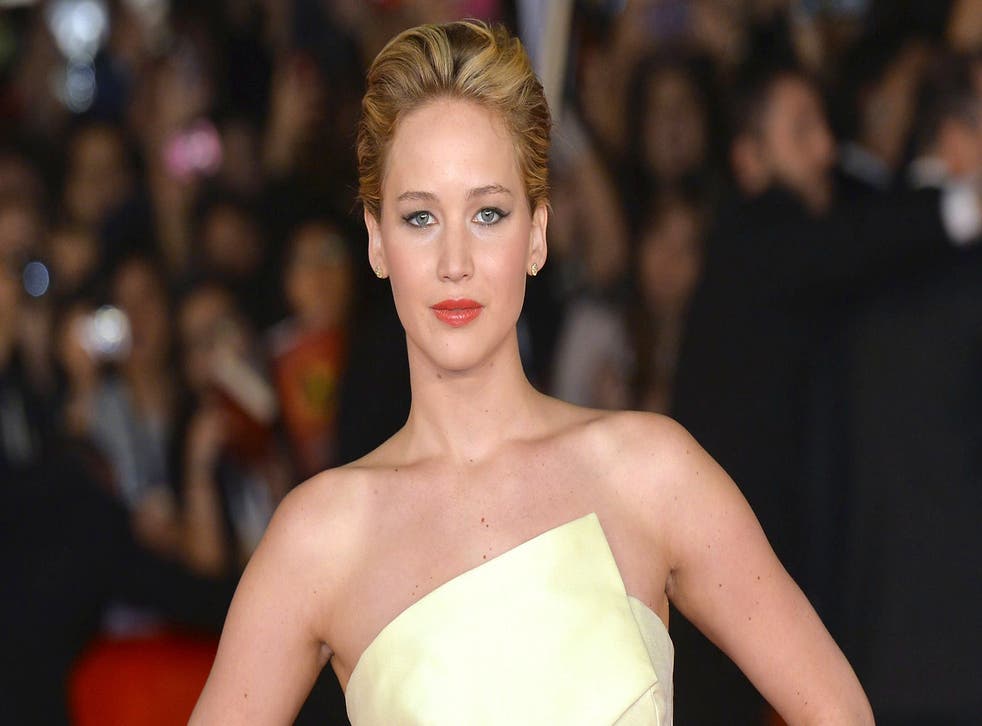 Yesterday, pictures of women posing naked were stolen from their phones and posted on image sharing forum 4chan by an anonymous hacker, supposedly in exchange for Bitcoins. He claims he has more to come. The photos are intensely private, taken in intimate situations by trusted partners, and have now been shared millions of times, viewed by hordes of salivating strangers across the globe.
Why? Because the images are of celebrities. Jennifer Lawrence, Rihanna, Cara Delevingne, Kate Bosworth, Kate Upton: talented, beautiful women whose only mistake was to choose a career which erroneously gives the public a belief that we own their bodies.
I can understand the temptation to perform a speedy search. Just to see what the fuss is about, obviously. You're not a bad person: you abhor the man who leaked them, but the pictures are already out there, so the damage has been done. One extra person quickly flicking through isn't going to add to the hurt and humiliation. You aren't even going to masturbate over them, just 'inform' yourself, and it's not as if you haven't seen almost all of it before – Kate Upton's swimwear shoots? Rihanna's mesh dress? These women aren't known for their modesty; they use their bodies to sell their brand. Plus if they were stupid enough to take explicit pictures and leave them lying around on the iCloud where any half-decent hacker with the inclination could access them then, frankly, they deserve everything they get. They knew the risks.
But this is utterly, breathtakingly, wrong. Taking naked photos isn't illegal. Stealing them is. Searching out these images is to be complicit in the crime. Lawrence's spokesperson has already released a scathing statement, warning that the authorities will "prosecute anyone who posts the stolen photos". And rightly so. These women had a reasonable expectation of privacy from Apple's iCloud. Serious questions need to be answered about how their protection was breached so disastrously, and what is being done to ensure the safety of other users.
Because it is ridiculous, and dangerous, to suggest that people who take nude pictures deserve to have them shared with strangers; it should be clear to anyone with a brain cell that consenting to have a picture taken does not also include consent to have it shared. 'Revenge porn' is a form of sexual violation that exists purely to demean and belittle women, and does so with horrifying success, whether or not you have won an Oscar.
There is another, more pernicious, element to this vile story. Among the messages being spewed across the internet is the implication that because these images are of famous women, women who pose on red carpets and even (gasp!) appear naked on screen, they are somehow ripe for us to view. That because these women use their image for work, they have no ownership over it. But it is supremely irrelevant who they are; we do not have any rights over their bodies. Buying a magazine with Kate Upton on the cover does not allow you access to her bedroom. A topless scene from a tightly controlled film set is not the same as a grainy image taken by a lover in a hotel room.
Celebrities do not exist purely for our entertainment and titillation. There is a difference between their life as they allow the public access to it, through interviews and shoots, and their real, personal, life. These images crash through that distinction.
The way in which we share our bodies must be a choice. Pictures of naked women must not become the latest meme to be shared and joked over. Do not be part of this abuse. Do not click on these pictures.
Jennifer Lawrence's best quotes

Show all 20
Register for free to continue reading
Registration is a free and easy way to support our truly independent journalism
By registering, you will also enjoy limited access to Premium articles, exclusive newsletters, commenting, and virtual events with our leading journalists
Already have an account? sign in
Join our new commenting forum
Join thought-provoking conversations, follow other Independent readers and see their replies