The Independent's journalism is supported by our readers. When you purchase through links on our site, we may earn commission.
Whatever happened to the Labour Party?
These days the people Labour exists to represent work in shops, call centres and offices rather than factories and mines. But they need a voice now more than ever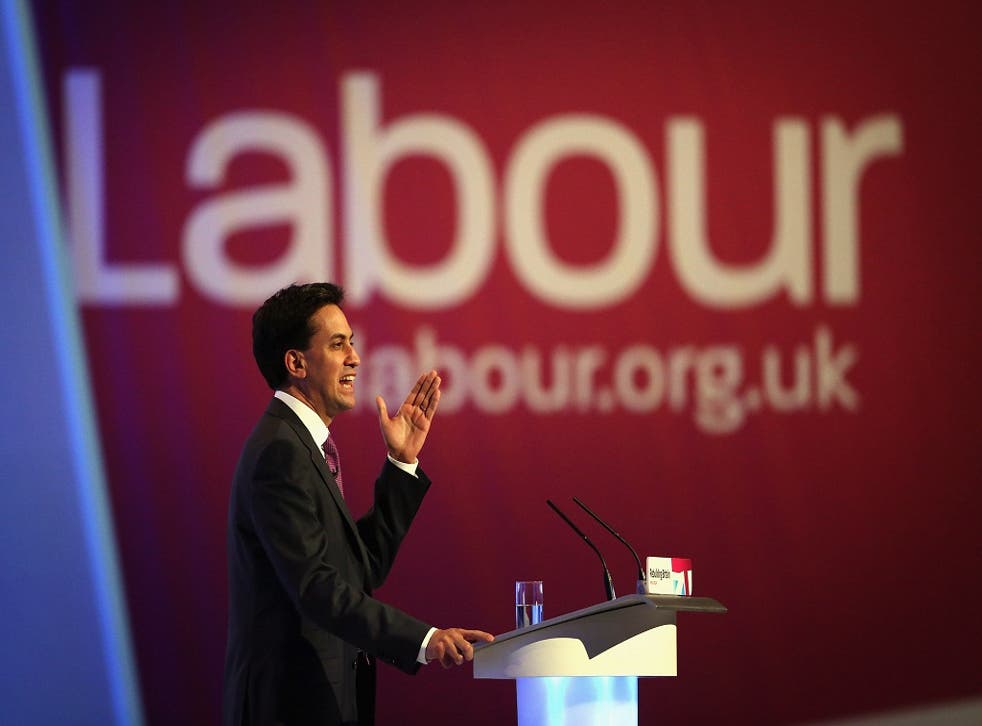 What is Labour for? If you could pay a visit back to 1899, a railway signalman from Doncaster called Thomas R Steels would certainly have been able to answer. Exasperated at the lack of a political voice for working people while the wealthy had the Tories and Liberals to stand their corner, he drafted a resolution for his local union branch. It called on the Trade Union Congress to assemble a conference with the support "of all the cooperative, socialistic, trade union and other working-class organisations" to look at how it could win "a better representation of the interests of labour in the House of Commons".
It was a controversial idea. The first socialist MP, Keir Hardie, had only been elected a few years ago; as he entered Parliament for the first time, a policeman eyed his working-class clothes and asked him if he was working on the roof. "No, on the floor," he answered. Many on the left felt the best bet for working-class people was to piggyback on the Liberals, forcing them to introduce social reforms. But the TUC approved Steels' motion – and a few years later, the Labour Party was born.
As Labour delegates gather in Manchester, they might struggle to see the relevance of Steels. Britain has changed beyond recognition: peering out of their hotel windows, they can see that many of the industrial warehouses of Steels' time are now luxury penthouses. But while the people Labour exists to represent today work in shops, call centres and offices rather than factories, mines and docks, they still need a voice. By the end of this government – the most naked government of the rich, by the rich, for the rich since Steels was alive – they are projected to be poorer than at the turn of the 21st-century. If Labour cannot champion their interests now, of all times, it may as well sing " The Red Flag" for the last time, and go home.
Ed Miliband is often derided for his wonky manner, but it's just one symptom of a problem with the whole political establishment
When the Tories gather next week, they can feel assured they have a clear vision: to drive back the state as far as possible. How many Labour delegates feel confident their party has an equally compelling vision? The never-ending economic crisis is often called the Great Recession, but the Great Reverse is a more accurate description: the stripping away of a welfare state that Labour built. But even as its legacy is dismantled, Labour's leadership remains impotent or – even worse – complicit.
Austerity has sucked growth out of the economy, sending borrowing – Osborne's key test – surging. The Nobel Prize-winning economist Paul Krugman has compared the Government's approach to "a medieval doctor bleeding his patient, observing that the patient is getting sicker, not better, and deciding that this calls for even more bleeding". If there is a time for Labour to present a coherent alternative, it is now. Instead, Ed Balls has promised the next Labour government will "be ruthless" about public spending, after pledging earlier this year that it was "going to have to keep all these cuts".
The Government has imposed a pay freeze on public-sector workers that – given the cost of living – amounts to a substantial pay cut. As well as many nurses and teachers facing a drop in real income of 16 per cent by the next election, it is helping to suck desperately needed demand out of the economy. Scandalously, Labour's leaders have lined up behind it.
In part, the Labour leadership has not come to terms with why it lost the election. New Labour strategy was based on keeping so-called "Middle Britain" on-board, which didn't mean those living on the median annual income of £21,000, but affluent types living in leafy suburbs. But while five million voters abandoned Labour in its 13 years in power, the Tories only won a million more. According to Ipsos-Mori, there was only a 5 point drop in support from middle-class professionals; among skilled workers, it was a 21 point drop. If Labour can't win back these working-class voters, it will never win another general election.
Labour could bring down welfare spending without cuts that destroy lives
Part of the problem is that the Party leadership is not representative of the people it exists to champion. Ed Miliband is often derided for his wonky manner, but it's just one symptom of a problem with the whole political establishment: full of politicos who have never worked outside the Westminster bubble.
But in the here and now, Labour must offer a coherent alternative that defends those it was founded to represent. A motion from Unite calls for the RBS and Lloyds/TSB to be properly nationalised and transformed into a public investment bank. Such a bank could be linked to a new industrial strategy, building a renewable energy sector and could create hundreds of thousands of "green-collar" jobs.
Labour could bring down welfare spending without cuts that destroy lives: £21bn of taxpayers' money is wasted on housing benefit, lining the pockets of landlords charging extortionate rents. The money could be used to build modern council housing, creating jobs, stimulating the economy, and bringing down the 5 million-strong social-housing waiting list. A living wage could reduce the billions spent on tax credits. And rather than focusing on benefit fraud – worth £1.2bn a year, or less than 1 per cent of welfare spending – Labour could launch a clampdown on the £25bn lost through tax avoidance by the rich.
It would be naïve to expect the Labour leadership to do this off its own back. I'm working with a new trade-union-backed think-tank, Class, bringing together economists and academics to flesh out an alternative. But above all, it must come from pressure from below. "Power concedes nothing without a demand," said the 19th-century African-American statesman Frederick Douglass. "It never did and it never will." Steels is long dead, but his dream of a party that champions working people lives on. But it must be fought for.
Register for free to continue reading
Registration is a free and easy way to support our truly independent journalism
By registering, you will also enjoy limited access to Premium articles, exclusive newsletters, commenting, and virtual events with our leading journalists
Already have an account? sign in
Join our new commenting forum
Join thought-provoking conversations, follow other Independent readers and see their replies