Whistleblowers: Is a change in the law enough to protect them - and us?
As a lawyer acting for whistleblowers, I have been struck by the common message emerging from the public inquiries into scandals across very different sectors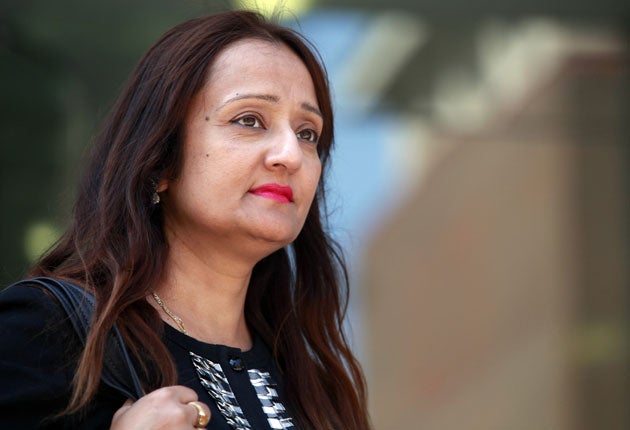 It's a moral dilemma: Speak to someone and report what you believe to be wrong, but risk implicating your livelihood and that of innocent colleagues in the process, or just let it lie? Speaking up might protect the public or prevent corruption, but what if you don't know the whole story?
This is the predicament every single whistleblower faces – whether they work in financial services, the NHS, security, the media or law – the experience is the same. It boils down to a huge level of personal pressure and a very big decision. Once the whistle is blown, things will never be the same again.
But it is in the interests of all of us that whistleblowers do sound the alarm. In order to have confidence in our institutions, the information they can provide must not be covered up. So last week's new laws reforming what legal protections are available for whistleblowers are important to us all.
A whistleblower who reports a criminal offence, breach of a legal obligation, miscarriage of justice, danger to someone's health and safety, or damage to the environment will still qualify for protection under law, but they must now also reasonably believe that it is "in the public interest" to reveal the information. There's no definition in the legislation to reassure whistleblowers considering exposing wrongdoing that they will be protected although the Government have indicated what this requirement is intended to exclude, namely reporting a concern relating only to that individual's personal employment terms.
Secondly, the revised legislation removes the requirement for whistleblowers to be acting "in good faith". Until now, if they were motivated by personal gain or vengeance, the law did not protect them. Campaigners succeeded in persuading Parliament that this was not the point. The purpose of the legislation was to help uncover wrongdoing, whatever an individual's personal motive. As a result, a "bad faith" motive is now only relevant to what compensation should be awarded.
Finally, there will now be personal liability for co-workers who inflict reprisals on a whistleblower, even if this does not result in the whistleblower leaving employment. This is important, not only because the bullies can often be other colleagues who are peers, but also because employers now have vicarious liability in these cases. Before co-workers had personal liability, there was not necessarily any clear duty for employers to protect whistleblowers from their peers. Previously this was a major loophole in the law, since the employer's liability was limited to its own acts of detriment or dismissal. It should now operate as a good incentive for employers to shut this type of behaviour down as soon as they can.
But this legislative tinkering is not enough. As a lawyer experienced in acting for whistleblowers, I believe that the real lessons have come out of the public inquiries into these scandals. I have been struck by the common message that emerges, across very different sectors, and which resonates with what I have seen in practice: the culture of silence must end.
Last month's report of the Parliamentary Commission on Banking Standards, set up in the wake of the Libor-rigging scandal, expressed shock that so many people had known what was going on, but not reported their concerns. Described by the British Bankers Association as "the most significant report into banking for a generation", it emphasised that culture – in particular how whistleblowers were treated – was central to the problems and to the solutions.
Unsurprisingly, this echoed the findings in the "Silence in the City", analysis conducted by the UK's leading whistleblowing charity, Public Concern at Work, which my firm supported, examining the experiences of financial workers calling their helpline. The report found that employers were systematically failing to encourage a culture of openness in the workplace, with whistleblowers routinely victimised, and the concerns raised often ignored.
On the face of it, the worlds of financial services and healthcare could not be further apart. But what I found worthy of note was how close the Parliamentary Commission's findings and recommendations were to those of the Francis Report following the public inquiry into the serious failings at Mid-Staffs NHS Trust (echoed in last week's news of the cover-up at the Care Quality Commission).
Cultural transformation cannot be achieved overnight, but there are practical actions that institutions can take to begin this necessary change. The Parliamentary Commission recommended board level responsibility within firms, with a specific director personally accountable for protecting whistleblowers; but for all senior persons to have an explicit duty to be open with the regulator. It also called for the Financial Conduct Authority to regard itself as responsible for protecting whistleblowers and providing them with feedback. This regulator should also be empowered to require firms to provide compensation where whistleblowers have been improperly treated without them needing to go to an Employment Tribunal first. This would be a major change.
The Francis Report made similarly pragmatic suggestions including the recommendation that the NHS constitution should be revised to include a duty of candour, reflected across all organisations contracts, policies and guidance. Emphasis was also placed on senior accountability.
In short, in banking as in healthcare, the silence was deafening. While lives were endangered and billions of pounds siphoned away, the whistles did not sound. Whether too many looked the other way, or worse, whistleblowers were silenced, the lesson was the same. The message is now loud and clear. Legislative protections are important, but not enough. For the good of us all, this culture of silence must be ended.
Samantha Mangwana is an employment solicitor at Slater & Gordon
Join our commenting forum
Join thought-provoking conversations, follow other Independent readers and see their replies