Why build HS2 and waste billions that could be used elsewhere?
I have the feeling this is a sop. Even carried out, it won't solve underlying weakness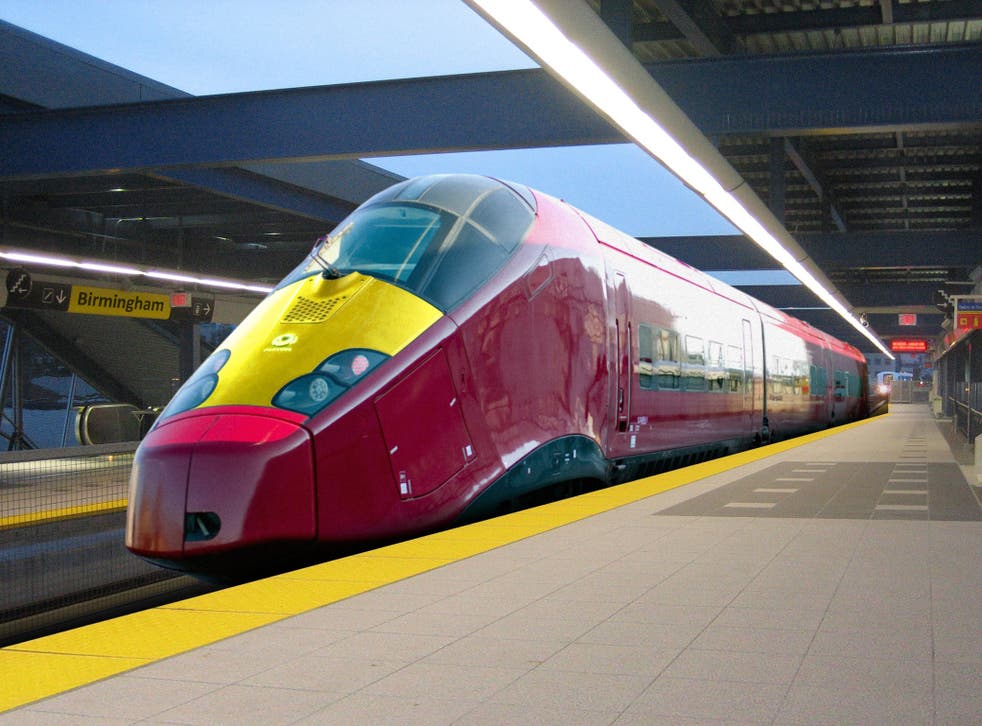 As someone who grew up in Cumbria, I was used to the journey to London by train taking well over four hours. Today, it's barely more than three. Manchester is two hours away from the capital as is Liverpool.
The improvements on the West Coast Line in my lifetime have been remarkable. Now, we're informed, they're not enough, that we must spend £50bn on High Speed 2, to make the rail link between London, and Birmingham, Manchester and Leeds even better. Call that £100bn.
The £50bn figure is without a sod of earth being turned. If it's not twice that by the time HS2 is finished, I will run from London to Manchester (mind you, please go easy on me, since it's not due to complete until 2032 when I'll be in my dotage).
HS2's supporters are keen to stress that the economic necessity for the service is very real. "We're not just building a new line because some computer tells us the business case is right but because we need it for the good of the country," says a government source. If that statement does not contain a heavy element of licking your finger and sticking it in the air I don't know what does.
Boosting services to and from the North looks good on paper – and the computer screen, regardless of what is said. But I can't think of anyone in the North or South who has been put off travelling by the slow speed of the current trains. Quite the reverse: most people I've come across who make the trip are enthusiastic about the journey time, full of praise for the service.
Apparently, rail capacity is reaching a crisis point; soon the trains will be full. Not when I've travelled. I've yet to see any evidence that makes a cast-iron case for this claim. Similarly, HS2 is supposed to yield £21bn in economic benefits. Again, this is unproven.
What's bizarre about HS2 is that we already have a perfectly adequate service in existence. There are other parts of the country crying out for investment in their infrastructure that do not get a look-in. We do not have, for example, a motorway along the East Coast, between London and Newcastle. Our cross-country rail and road routes are poor. Getting from Manchester to Sheffield or Nottingham is atrocious.
So, why the desire to build HS2 and earmark billions that could fruitfully be used elsewhere? Last year, I was with a senior Tory who said that the biggest social problem this country faced, the one that really did give him and his colleagues the heebie-jeebies, was what to do with the former industrialised towns of the Midlands and North.
They had all expanded on the back of mass employment in the factory or the mill, and that source of work had gone. The result was generations who would not know full-time work; the social problem was huge and only getting bigger.
I can't help thinking, in the absence of a coherent industrial strategy, knowing that Britain faces competition on a global scale, that HS2 is a sop – something to be brandished by ministers as evidence they cared and tried. Will it solve the underlying weakness? No. Imagine if the £50bn or even the £100bn was spent on the schools of the Midlands and the North. To my mind that would be a better use of the money.
Boris and Coe – a dream ticket that has Tory hearts pounding
On his LBC radio phone-in, Boris Johnson talked about his chances of standing for a third term as London Mayor in 2016. "I won't deny it, [a third term] is something I think about and something that I've even talked to friends about. But the reality is that after eight years you've been at it for a long time in a very big job. You see what happens to people who do things for too long."
He went on to refer to the protests in Egypt designed to force President Morsi out of office. It would take a "reverse Morsi" to make Boris stand again. "It would have to be pretty massive. You really would have to get Trafalgar Square full. The truth is, I'm stepping down in 2016. After that, who knows what will happen."
Such is the febrile condition of the Tories that his words have been seized upon to mean different things. David Cameron's supporters say that Boris intends to run again (thereby not challenging for the party leadership). The Prime Minister's opponents maintain Johnson will relinquish the mayoralty (and so be able to take on Cameron).
This is the genius of Boris. For all his ability to play the buffoon and his bumbling manner, there is a razor-sharp mind at work – one capable of giving an unscripted answer on a radio show that can be interpreted two ways.
In Toryland all the talk is of Boris. He's regarded as the great hope, the true leader who can put Ukip to the sword and restore their fortunes. Recent revelations have done nothing to lower the esteem in which he is held. They would have crushed the reputations of other politicians. Not Boris – if anything, every time there's another disclosure about him, his stock rises.
Among London Tories, who are also interested in clinging on to City Hall as well as 10 Downing Street, a dream ticket has emerged. At a recent party fundraiser in south-west London, the guest of honour was Lord Coe. The former champion athlete, Conservative MP and Olympics organiser was being urged enthusiastically to throw his hat in the ring for Mayor.
Coe is seeking the presidency of the IAAF, athletics' world governing body. Those elections are due to be held in 2015. But, despite his popularity within the sport, Coe is by no means a shoo-in for the job. He could face stiff opposition from Sergey Bubka, the Ukrainian pole vaulter. Like Coe, Bubka is an Olympic gold medal-winner and like Coe, he is a vice-president of the IAAF.
So, if Coe should fail to land that post, the thinking goes, he would be free to be London Mayor – and given the success of London 2012, he would almost certainly win. Boris for PM, Coe for Mayor – Tory hearts are pounding.
Murray Mound? Wimbledon serves up much more
Why do people queue for hours in order to watch tennis on TV? At Wimbledon early this week, I wandered over to the practice courts. On the way, I had to negotiate the vast crowd gathered on Henman Hill/Murray Mound.
There was world-class tennis aplenty being played on the outside courts; the world's best juniors and adult doubles pairings were going at it hammer and tongs; there was plenty of room courtside for spectators. Yet, most people chose to bunch together and sit on the ground, to gaze at a big screen in the distance. That's because Wimbledon is really two events – there's what happens with the major stars on Centre and No.1 and is broadcast on the TV, and there's the lesser contests being played out on the other courts.
Tickets for the showpiece courts are hard to come by, hence the next best thing, of "being there" on the hill. There's also that collective, crowd mentality of wishing to be part of something, of not wanting to miss out.
The result is a curiosity: Centre and No.1 may be full or only half-full, depending if the corporates are still finishing lunch or having afternoon tea; the slope outside No.1 is always heaving; as are the walkways; and the rest of the grounds are relatively clear.
Join our new commenting forum
Join thought-provoking conversations, follow other Independent readers and see their replies