Why I started the Sun's No More Skinny campaign, and why its critics are wrong
As someone who has struggled with my weight in the past, I have an open disdain for the fashion industry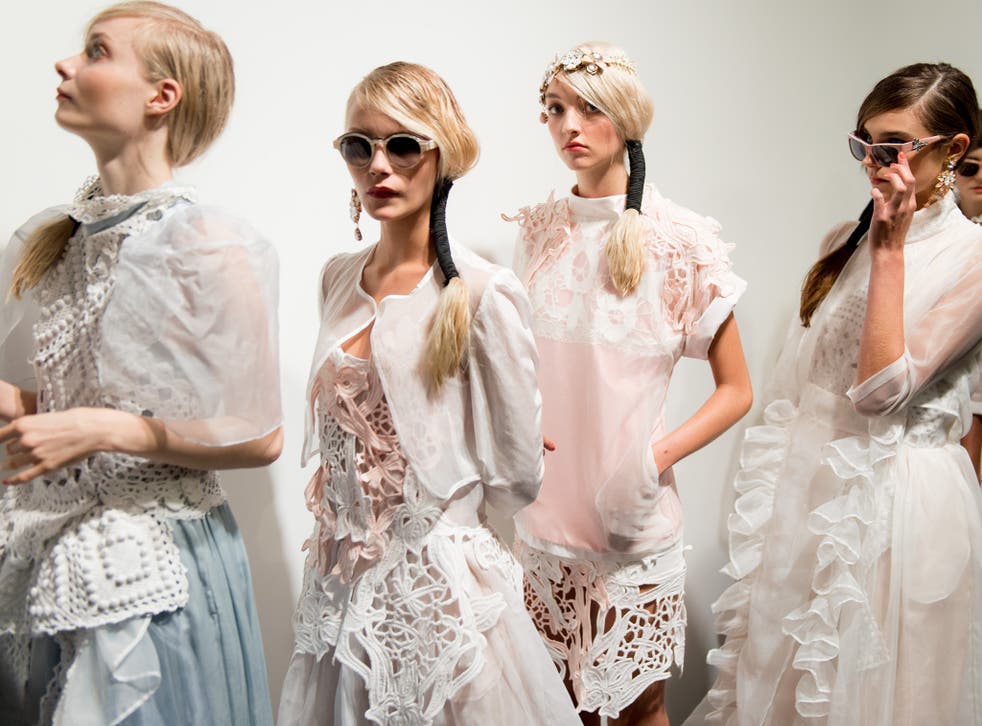 The fashion industry has been guilty of hiring and promoting underweight, skeletal and, at times, sick models for far too long. Last week, it seemed the public finally had enough – and so had I.
When Stella McCartney's label posted a picture on Instagram of a clearly unhealthy female model at Paris Fashion Week captioned "worn well", the backlash was immediate, passionate and, in the end, overwhelming.
Stella's PR people eventually removed the image and publicly apologised for the offence it had caused, ambiguously suggesting it was "misleading", but admitting they "should have been more mindful".
Were the big brands finally starting to take notice of how sick and tired the public are of the fashion industry's fixation on an extreme and abnormal body image?
This moment provided the ideal opportunity to launch a campaign in The Sun's Bizarre showbiz column that I had been considering for a long time. No More Skinny would attempt to put pressure on the fashion houses to stop hiring unhealthy models using the support of celebrities of all shapes and sizes.
It was an idea I was passionate about, having seen the damage sub-size zero models have caused so many of my young readers' body images, both male and female.
I also have an open disdain for the fashion industry, having covered it over my seven years as a showbiz columnist. The pressure on models about their size is constant. The stories I hear tend to follow a similar pattern – already stick-thin teenage models are told they need to lose even more weight, often causing them to turn to an unhealthy combination of starvation and readily available drugs. It's truly grim.
Despite being a Sun man through and through, I'm also about as far from the tabloid stereotype as you can get. I only moved to the UK from my homeland of New Zealand when I was an adult. I'm also gay - something I've been open about since my first job on Fleet Street when I was 23.
I've also very openly struggled with my weight for the last decade, with fluctuations of up to four stone across a 12-month period pretty normal for me. As a result, when I became a showbiz columnist I made it a policy to never comment negatively on the weight of a celebrity. This was a sea change from previous male showbiz columnists who didn't have the same background as me.
I knew it was inevitable I would come under attack for the campaign. As head of showbiz for The Sun with a double page column that runs in the paper six days a week, I'm used to strident and constant criticism.
Sure enough, over the last few days I've been accused of sexism, skinny shaming and even body fascism. Feminist bloggers have also suggested I didn't have a right to launch the campaign because I'm male, which seems backward and ridiculous to me.
But what's important is that my readers have overwhelmingly backed the very genuine message of the campaign. I was particularly touched by one worried mum, Susan Bernard, who shared the story of her 15-year-old daughter who had lost two stone in one month after becoming obsessed with the fashion industry.
It's also been hugely encouraging that celebrities of all different sizes, from Gemma Collins to Alexandra Burke, have agreed to publicly back the campaign, risking the wrath of the powerful fashion lobby. Teeny-tiny Jessie J has even revealed that, as a teenager, she'd been told she was "too fat" to be a model. Fashion insiders are saying the same thing about stunning Kardashian sister Kendall Jenner. How disgusting and wrong is that?
This campaign was never about judging anyone for their natural body shape. It's simply asking fashion labels to be responsible when they hire models.
As part of the campaign launch, I wrote in Bizarre: "I'm not saying every model needs the amazing curves of Nicki Minaj's booty or buxom figure of Towie's Gemma Collins. But using models who only eat a lettuce salad a day is doing so much damage to our body-conscious youngsters."
I also quoted ex-model Anna Shillinglaw, who now runs an agency called Milk which hires healthy models of all sizes. She said: "I was told to lose weight as a model and it messed with my head. We look after our girls to make sure they eat. Brands have a responsibility to do so too."
Disappointingly, Hugo Boss has been the only label to publicly endorse the aims of the campaign. But I am told many others have been closely following the campaign and are now considering whether images they post online are irresponsible. That alone already makes the No More Skinny campaign a huge success.
It's a difficult and sensitive issue, but one the mainstream media should not shy away from covering.
Register for free to continue reading
Registration is a free and easy way to support our truly independent journalism
By registering, you will also enjoy limited access to Premium articles, exclusive newsletters, commenting, and virtual events with our leading journalists
Already have an account? sign in
Join our new commenting forum
Join thought-provoking conversations, follow other Independent readers and see their replies