Why you shouldn't buy an animal after watching Teenage Mutant Ninja Turtles
Spikes in the sales of animals seen on screen are invariable followed by horror stories of their neglect and abandonment once the novelty has worn off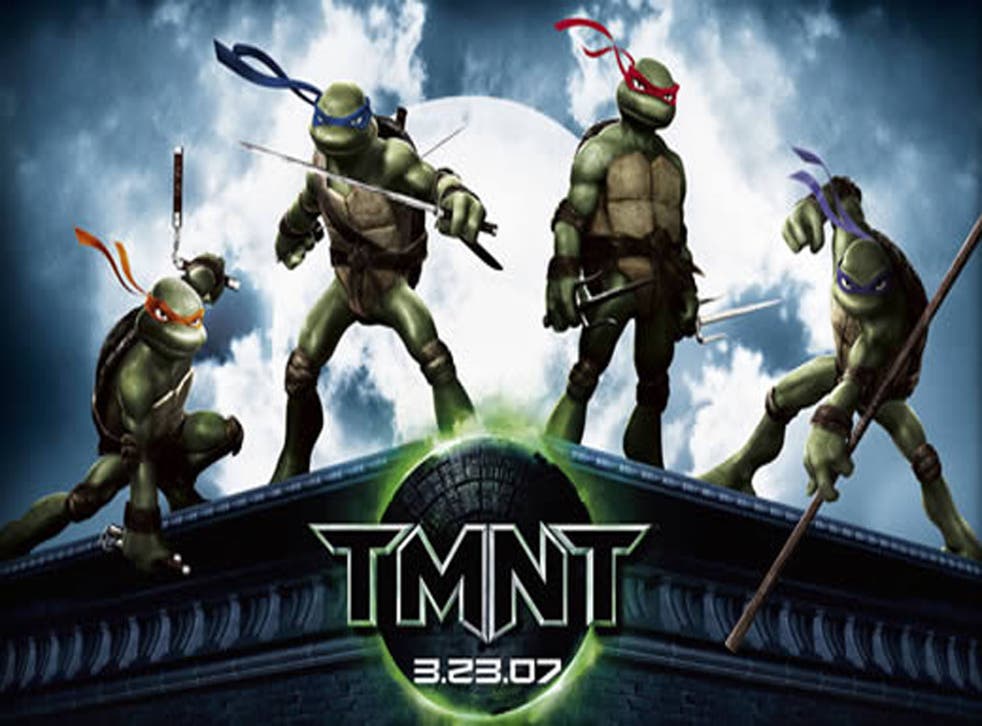 My 12 year-old self would be very excited about the upcoming release of Michael Bay's Teenage Mutant Ninja Turtles (TMNT) movie. TMNT was one of my favourite cartoons when I was a child. But as an adult it's dread, not excitement, that I'm filled with. Because now I know the damage that these films can cause to animals.
When 101 Dalmatians was released in 1996, families rushed out to buy cute, charismatic Dalmatian puppies, just like the ones they saw in the movie. But before the next blockbuster was out, many of the dogs had been dumped at animal shelters. Animal shelters across America reported sharp increases in the number of unwanted Dalmatian dogs in the months after the film.
According to Blue Cross, the number of huskies and similar breeds at its rehoming centres has increased by 700 per cent over the past five years, likely because fans of fantasy shows and films such as Game of Thrones and Twilight bought the dogs without properly considering whether they had the time, space and resources needed to care for such large, energetic animals.
In fact, ever since the 1943 blockbuster Lassie Come Home, which triggered a 40 per cent increase in collie registrations over the following two years, analysts have recorded annual spikes in the sales of animals seen on screen – which are invariable followed by horror stories of their neglect and abandonment once the novelty has worn off. A University of Bristol study published last month in the journal PLOS ONE analysed 87 movies featuring dogs and found that the release of movies is typically associated with an increase in the popularity of featured breeds. The authors warned that because the most popular breeds also have the greatest number of inherited disorders, this trend spelled bad news for dogs.
Clownfish, Shetland ponies, owls, monkeys and meerkats are just some of the other species who have fallen victim to the marketing effects of using animals in entertainment. Experience tells me that after watching those beloved "heroes in a half-shell" skateboarding and chowing down on pizza for nearly two and a half hours, many kids will put pressure on parents to drive straight to a pet shop in order to buy a live turtle – or four.
Films to watch this season

Show all 5
Pet-store employees are rarely trained to tend to the complex social, physical and psychological needs of reptiles and therefore can't educate even the best-intentioned prospective caretakers. It is predictable, then, that stress, disease and death will follow. A recent scientific analysis in The Biologist, a prestigious magazine published by the Society of Biology, shows that three-quarters of all "pet" reptiles die during their first year in UK homes.
The average lifespan of an aquatic turtle is 25 years, but they can live for up to 50. The costs of veterinary bills, a thermostatically controlled enclosure, lighting, food, habitat enrichment and cleaning during this time can total tens of thousands of pounds.
When people become overwhelmed by the responsibility of caring for a turtle – or when turtles grow too large for the tanks they have been kept in – the animals are often dumped outdoors. In an unsuitable climate, these turtles, who are unaccustomed to feeding and defending themselves, have little hope of survival. Those who do survive can have a damaging effect on local ecosystems, as these predators consume dragonflies, fish, frogspawn and even small waterfowl. Sightings of a terrapin in the Erewash Canal on the Derbyshire-Nottinghamshire border have recently been reported, and according to news sources, experts fear the animal could grow to be "as big as a dinner plate". The Canal & River Trust has launched campaigns to capture red-eared terrapins from a number of waterways.
Turtles aren't the only ones who suffer because of their captivity. Children and people with weak immune systems can contract salmonellosis from turtles as well as from lizards, iguanas and other reptiles. Salmonellosis can cause diarrhoea, fever, abdominal cramps, severe headaches, kidney failure, meningitis and other ailments.
So while it may be fun to watch turtles "raise shell" in the theatre, I'd hate to see Leonardo, Michelangelo, Donatello and Raphael start another fad animal craze. Turtles belong in their natural habitats, not in our homes. For the sake of these animals and the well-being of your family, please stick to the action figures.
Join our new commenting forum
Join thought-provoking conversations, follow other Independent readers and see their replies