Will James May and Richard Hammond keep Top Gear's flame of inspired puerility alive?
Jeremy Clarkson's sidekicks may yet appear in a revamped version of the show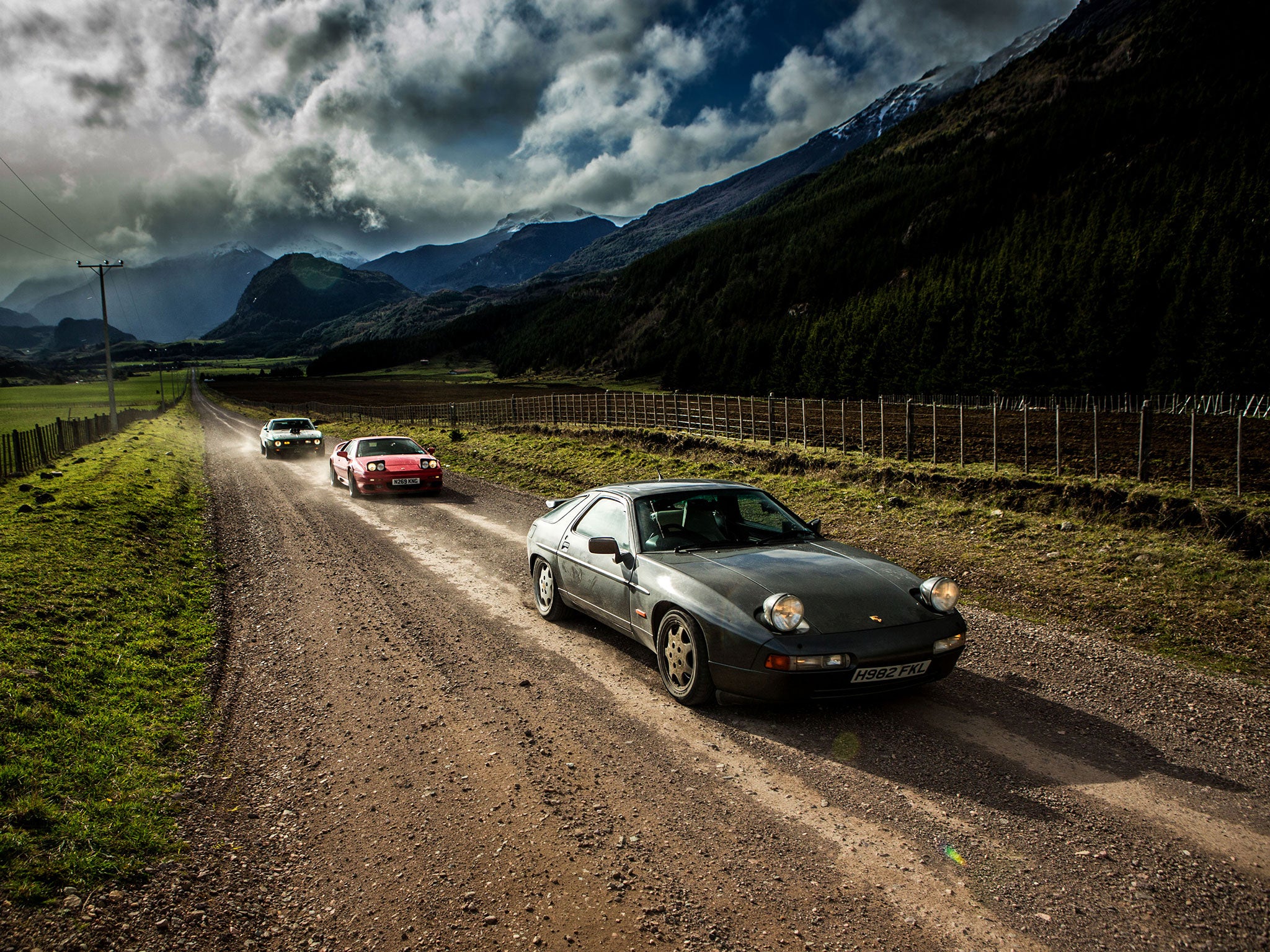 It is only a few days since the BBC Trust cleared Top Gear over the Argentine number-plate fiasco, but already there is fierce dispute over where the judgment ranks in the annals of exoneration. One school posits it as the most convincing acquittal of its kind since the last time an internal enquiry cleared Fifa of corruption. Others cite Lord Hutton's emergence from the Shelter Home For Retired Judicial Buffoons to whitewash the Blair government over the upsexing of intelligence and David Kelly's death. Either way, hats off to the Trust for last week's confirmation that an earlier BBC tribunal was right to find that the Top Gear gang didn't mean to offend anyone on their jaunt to Patagonia.
"No evidence had been presented which demonstrated that the use of the number plate," said Fran O'Brien, the Trust's head of editorial standards, "was a deliberate reference to the Falklands war." Indeed not. Who could confuse buying a Porsche with the number plate H982 FKL to drive in Argentina with a deliberate attempt to reference the 1982 F(al)KL(ands) conflict? Only the kind of deranged conspiracy theorist who thinks the moon landings were faked in a Hollywood studio, or that the Top Gear lads enjoy wind-ups of funny foreigners, that's who. One happy offshoot of the Trust's decision, meanwhile, is that it clears the way for the BBC's most lucrative cash cow to survive, which brings us to a mildly exclusive revelation.
A top BBC source informs us that James May and Richard Hammond, Jeremy Clarkson's erstwhile sidekicks, have each been offered £1m a year to keep the Top Gear flame of inspired puerility alive. The masterplan is to reconfigure the show along the lines of the-post Angus Deayton Have I Got News For You?, with a different guest hosting each episode. Despite their pronouncements of loyalty to Clarkson, Hammond and May have taken the trouble not to resign in protest at his sacking. They must now decide whether to follow their bison-headed Spartacus on to the cross, or soldier bravely. You cannot envy them such a draining internal battle of conscience, and we wish them well with that.
A guide to the extreme right for potential Labour leaders
How much further to the right can Labour's outstanding leadership candidates go, you wonder, before they feel compelled to cross the floor of the House and sit beside Peter Bone and Dr Liam Fox?
As the Voyage of the Damned continues, Yvette Cooper regrets that Labour was too squeamish about immigration; Andy Burnham has fallen in love with welfare cuts and entrepreneurs ("heroes"); and Liz Kendall wants to target traditional Conservative voters, rather than the three million Labour supporters who couldn't be arsed to vote. Although excellent so far as it goes, none of this goes far enough. If none of them is willing to call for the restoration of capital punishment, conscription and debtors' prisons all at once, they could divvy the topics up between them.
Spinning for Ed? It's the highest prize in journalism
Whatever the various reasons for its electoral disaster, one that may be ruled out is that Labour high command was staffed by imbeciles. In his newly published memoir, Election Notebook, BBC political editor Nick Robinson relates how "a senior Labour figure" rang him last summer and tried to hire him as a spin doctor with responsibility for "Ed Miliband's presentational difficulties".
No words can convey how tempted he was by the chance to swap the best job in British political journalism for a background role coaching Little Ed in seeming normal. "For the rest of the conversation I had to resist the urge to roar with laughter," writes Nick, who declines to name the relevant genius, "and inquire whether the caller had got the wrong number."
Ibiza, beloved by party-goers and party politicians
While the PM nipped between European capitals on the EU Reformation tour, Samantha Cameron took the kids to Ibiza. For this news, and for photos of Sam in a black bikini, we are indebted to the Mail on Sunday. "There's one question everyone is asking," runs a report which no one could possibly mistake for a crude Hello! parody. "Just how did [she] find the time to get this beach-ready?" Whatever the answer, the list of political figures sampling the island's fabled delights (not all of them, obviously) grows all the time. Samantha, a regular summer visitor with David, only just missed Ed and Justine Miliband, while Chuka Umunna, whose family owns a villa there, will soon be at Pacha soaking up the David Guetta vibe. If Comic Relief needs a song to match the success of Is This Way To Amarillo?, they should form a cross-party choir to join the Vengaboys in a revival of We're Going To Ibiza. Nick Clegg would be pleased to act as interpreter if the Dutch Eurodance outfit's English isn't up to it. He'll certainly have the time.
Murdoch's EU epiphany. Now about that BSkyB bid...
In a highly dramatic volte face, Rupert Murdoch has reportedly abandoned his dream of being the Australian-born, naturalised American Pied Piper who led Britain out of the rat-infested EU. Doubtless for reasons of principle rather than commercial calculation, the old darling has changed what passes these days for his mind and, after arguing the opposite for 20 years, is now convinced we should stay in.
While David Cameron will be overjoyed by this, it would be absurd to imagine that the two had discussed this matter through back channels. Of course, some media magnates would expect a reward for doing the PM a gigantic favour, such as being given another crack at taking a 100 per cent stake in BSkyB. But not Rupert, who publicly abandoned that dream after the phone-hacking catastrophe with the same absolute sincerity with which he used to argue that it was in Britain's interests to leave the EU.
Twitter: @MatthewJNorman
Join our commenting forum
Join thought-provoking conversations, follow other Independent readers and see their replies