Women wait for the call: This week's reshuffle is David Cameron's chance to act on his one-third pledge
The PM is expected to promote many women MPs, but is likely to fall short of the target because, it is claimed, not all of the female backbenchers are 'good enough'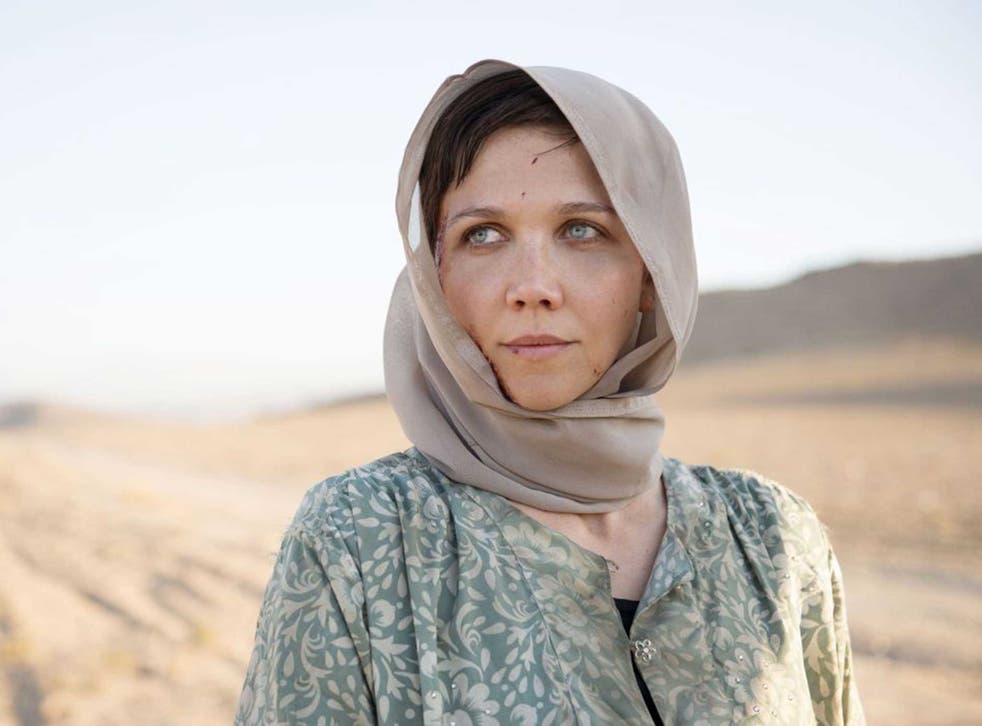 In case you haven't seen the BBC2 series The Honourable Woman, it is a gripping yet convoluted thriller about a newly ennobled chief executive of her family's firm, which began manufacturing arms for Israel but now offers education in the Middle East. Yet the most far-fetched thing about the drama, starring the compelling Maggie Gyllenhaal as Nessa Stein, isn't the labyrinthine plot but the fact that everything – government, Whitehall, Parliament, business – is run by women. It is a wonderful vision of what politics and business would look like if female representation were 50 per cent. After watching the latest episode on Thursday, I switched over to the BBC 10 o'clock news, where it was back to the real world, the 80-20 society of politics.
David Cameron has a great opportunity this week to change this. In his final reshuffle before the election, he could make good on his promise for a third of all ministers to be women by the end of this Parliament. The Prime Minister is expected to promote many women, but is likely to fall short of the target because, it is claimed, not all of the female backbenchers are "good enough".
If we are including whips – and, as members of the Government, they should be counted – and Lib Dems, there are 129 jobs in the coalition. At the moment, 27 government members are women. To make it one-third, this needs to increase to 42. The cynics claim that, given there are only a handful of coalition backbenchers who are women, Cameron would have to promote 15 female MPs, some of whom are ineligible because many of them are standing down, or are useless, or too rebellious, too anonymous, too old.
What a list of pathetic snivelling excuses this is. In fact, going through the numbers, I can list more than 15 female backbenchers who should be promoted, along with some female Tory peers as a bonus. Excluding those who are standing down, ex-ministers or are too serially rebellious to appeal to the PM, there is still a fine list of eligible women: Nicola Blackwood, Angie Bray, Fiona Bruce, Therese Coffey, Tracey Crouch, Caroline Dinenage, Jackie Doyle-Price, Rebecca Harris, Margot James, Pauline Latham, Jessica Lee, Charlotte Leslie, Mary Macleod, Anne Main, Penny Mordaunt, Sarah Newton, Caroline Nokes and Priti Patel. That's 18. Some of these already have the job of ministerial aide. Then there are Tory (and Lib Dem) women in the Lords, including Baroness Wheatcroft, the former newspaper editor, who could do a job at DCMS or Business.
I once asked a Tory woman, now a ministerial rising star, whether Cameron striving for his one-third target was just "tokenism". "No," she said. "We are all good enough – just give us the chance to show it." She is right. Female Tory MPs have got to where they are without all-women shortlists and amid a still largely traditional Conservative association machine. Cameron should promote the lot of them, and if any of them really are "useless", then he can sack them next time.
In 2009, when Cameron made his one-third pledge, I was against it. Interviewing him on a train a week later, I accused him of patronising women MPs by not regarding them on merit. He told me in robust terms that I was wrong and that this was absolutely the right thing to do. Now's his time to show it.
World leadership for $50,000
On 18 September, all eyes will be on the people of Scotland as they vote in the independence referendum. But in Los Angeles, the focus of attention will be on Tony Blair as he takes part in a mammoth fundraiser for his Faith Foundation. An Evening with Tony Blair has been organised by his old gap-year bandmate, Alan Collenette, now a Californian real estate agent. Invitations to this event come with this never before seen photo of the pair in the 1970s. Tickets start at $1,000 for cocktails and dinner, but for a $10,000 "Global Kinship" ticket you get your name on the programme. To be a "Champion of Goodwill" you have to pay $25,000 – but this gets you a photo with Blair and "verbal acknowledgement by Mr Blair from stage". If you can stump up $50,000 for a "World Leadership" ticket, you get to seat on the Middle East envoy's table, as well as the photo and the on-stage mention.
Don't men have families too?
When Louise Mensch stood down two years ago this summer because she could no longer reconcile being an MP with seeing her husband and children, there was a huge debate about women in politics. Yet last week, two men decided to do the same thing and there was barely a mention. OK, so Mensch was already a renowned campaigning MP and novelist. But lesser-known female MPs Lorraine Fullbrook and Laura Sandys also found themselves at the heart of a debate about women in politics. You may not have heard of the Lib Dem MP for Redcar Ian Swales, or the parliamentary candidate for Weston-super-Mare Mike Bell. They are both fathers and are standing down for personal and family reasons. Where is the debate about dads in politics?
Credit where it's due
One of those women backbenchers I mention who should be promoted this week is Mary Macleod, the Conservative MP for Brentford and Isleworth whose highest-profile role in politics so far was as ministerial aide to Maria Miller, forced to resign over her expenses. Her first job out of university was advising the Queen, after the death of Diana, on policy – a tough job given public hostility towards the monarch at the time. One of Macleod's suggestions was that Prince William, then still at school, should go to a Scottish university – as a way to show the Royal Family's support for the entire UK. He went to St Andrews, where he met his future wife. As we get nearer to the referendum, doesn't the canny daughter of Scottish parents deserve a proper ministerial job?
Cooking up panic
In The Honourable Woman, Nessa Stein, the protagonist, has a panic room in her house where she sleeps every night for fear of being assassinated by anyone from Mossad to the Palestinians, the CIA or MI6. I too have a panic room in my house. Given my fear of cooking, it's called the kitchen.
Join our new commenting forum
Join thought-provoking conversations, follow other Independent readers and see their replies