Woolwich is only the latest act of barbarism: Muslims, we must take on this cancer in our midst
There is a disconnect between community 'elders' and  a younger generation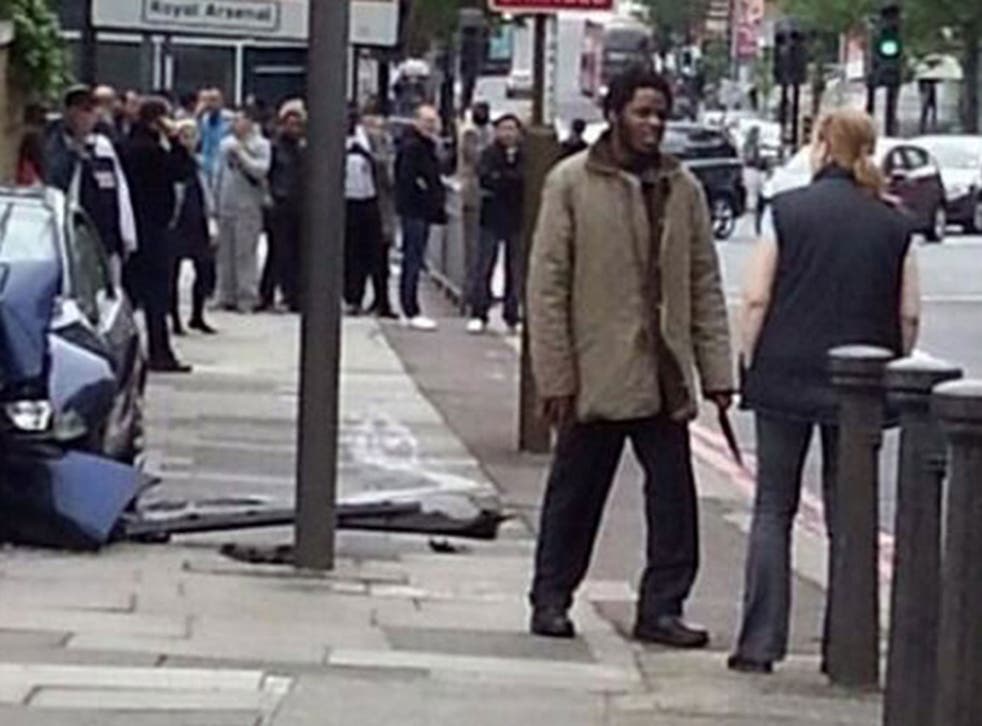 Woolwich is a seminal moment. In a speech to the Conservative Party conference in 2001, following the 9/11 attacks, I referred to the perpetrators as "knife-wielding nutters". We now have "cleaver-brandishing maniacs" on the streets of London. The horrific attack on an off-duty soldier and the blood-curdling justification of it was designed to shock and instil fear.
The usual round of condemnation from Muslim leaders has begun and Muslim members of parliament will be rolled out to proclaim that this is nothing to do with Islam. That is not good enough. Violent extremism is a cancer in the midst of Muslims and it must be excised.
There are two key issues here. First, the historic failure to clamp down on those inciting hatred. I remember going to see my local MP in leafy Ruislip/Northwood in 1993 when I was a student at the London School of Economics to show him literature being handed out by a radical Muslim group on university campuses. I told him that the Government had to crack down on this fast. He smiled and nodded politely.
Twelve years later, in 2005, when I was standing as a parliamentary candidate in the marginal constituency of Watford, I again encountered this group handing out flyers outside the local mosque. They asked to interview me and I was probed for my views on homosexuals. I responded that if elected, I would seek to represent homosexuals, just like every other constituent, to the best of my ability. They responded by proclaiming that homosexuals should be killed. That such views are allowed to be peddled is unacceptable and dangerous.
Second, and more important, is the ineptitude and utter failure of self-proclaimed Muslim leaders to tackle these extremists head-on with intellectual argument. There is a complete disconnect between the community "elders" looking back starry-eyed on the motherland they left behind decades ago, and a younger, much better-educated, British-born generation with totally different priorities.
Foreign policy is an issue that was cited at Woolwich as a justification for the killing. But there are millions of people in Britain, Muslim and non-Muslim, who vent disagreement and anger by protesting, writing letters to their MPs and blogging. They do not hack people to death in the street.
My message to Muslims in this country is to wake up. It may be the case that the perpetrators of this attack were mentally ill and used religion to justify their acts – but there remains a deeper problem. It is simply not good enough to hide behind the argument that there will always be extremists as an excuse for failing to confront these people head-on. There have been too many cases of Muslims wanting to kill their fellow citizens in cold blood to be palmed off as isolated incidents. The gauntlet has yet again been thrown down. Muslims must rise to the challenge.
The writer is founder of the Contrarian Prize
Join our new commenting forum
Join thought-provoking conversations, follow other Independent readers and see their replies