Christina Patterson: To win the war on gangs, you have to make their members cry
Being in a gang is like being in a family. But one without parents and where children play with guns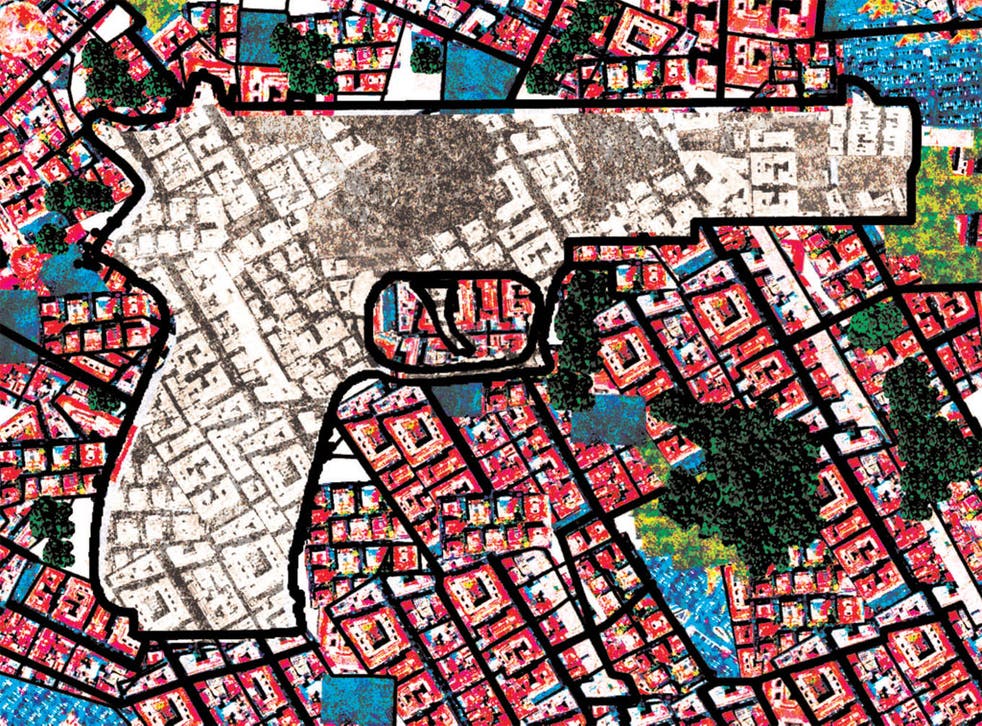 She's wearing a pink dress. She's wearing, as she dances in the aisle of her uncle's corner shop, a little red cardigan and a pretty pink dress. She's waving her arms around, as you do when you're five years old, and it's your uncle's birthday. Less than 50 seconds later, she's sprawled on the ground. She doesn't know, as she lies there, fighting for her life, that she has just walked, and danced, for the last time.
Thusha Kamaleswaran, says her mother, who allowed the CCTV footage to be released, wanted to be a dancer. She doesn't say what she dreams of now. She doesn't say what a six-year-old who's spent most of the last year in hospital, and who's now in a wheelchair, in constant pain, and who will need round-the-clock care for the rest of her life, can do now. But she does say that it "takes her heart away" to hear about her nightmares.
Thusha's life was wrecked by a single bullet, fired at random into her uncle's shop. The target, if you can call a young man ambling through a shop a target, was a crack dealer called Roshaun Bryan. He was being chased, if you can call a fairly gentle bike ride a chase, by three young men who thought they were being brave by cycling a few roads away from where they lived. It was, of course, about turf. It was, of course, about gangs. It was, of course, about young men trying to feel important.
Nathaniel Grant, and Anthony McCalla, and Kazeem Kolawole, who were all found guilty of grievous bodily harm at the Old Bailey on Monday, were members of the "GAS" gang. This, apparently, stands for "guns and shanks", which is a word people who want to sound like Jamaican yardies use instead of "knives", or "grip and shoot", or "grind and stack". Roshaun Bryan belonged to a gang called ABM, which stands, if you're not too fussy about spelling, for "all about money".
But it isn't all about money. It isn't even all about guns, or knives, or drugs. It is, according to one young spokesman for the GAS gang on yesterday's Today programme, all about wanting to feel "secure". "When you're in a group," he said, "you feel much safer than when you're alone." It is, he said, "more like a big group of friends" than a gang. It is, in fact, "just like a family". The newspapers, he said, "have always got ways of turning things around, and making it seem like they're the baddest people out there." They call them, he said, "ruthless thugs". But, he said, he couldn't "relate to" a description like that.
In a way, he's right. Being in a gang is just like a family. But it's the kind of family where there aren't any parents, and the children play with real knives and guns. It's the kind of family where you make up complicated rules, about "respect", and turf, and postcodes. And where, if someone breaks those rules, or "disses" your girlfriend, or crosses a street you think they shouldn't cross, what you do is put a bullet in their chest. Or in the chest of a small child who's in the way.
It's the kind of family you'd have if the codes you'd developed were stronger than any codes you were brought up with, and the bonds you'd developed were stronger than the ones you had with your parents, if they were around. It's the kind of family you'd have if you thought that actions didn't have consequences.
It's because of this kind of family that some parts of some of our cities are turning into war zones. And like the one we're meant to be fighting in Afghanistan, this is beginning to look like a war we can't win. You can lock a gang member up, just as you can blow a Taliban soldier up, but there will always be another one in his place.
In Afghanistan, we can give up. If you make a mess in another country, you can always get out, and give up. But we can't get out of London, and Liverpool, and Manchester, and Glasgow. And if you're fighting a war you're losing, which you can't afford to lose, what you have to do is change your strategy.
In Boston, in the late 1980s and early 1990s, gang murders doubled in a few years. Tough talk, and long prison sentences, weren't working, so a Harvard academic called David Kennedy decided to help police and youth workers try something new. He summoned gang members for "call-ins". He challenged their ideas of loyalty, and their codes of "honour". He told them about a 13-year-old girl who had been killed by a stray bullet, and asked them if they thought this was OK. He brought in a mother whose son was murdered. She was, she told them, "so broken" that she couldn't look after her other sons. "If you let yourself get killed," she said, "your mother will be standing here."
People who left gangs were told they would be given help with jobs, housing, training and addiction. People who didn't were told that if they committed a crime, the police would go after every single other member of the gang for every single crime they could find. If one suffered, they'd all suffer. You want solidarity? You got it.
It worked. Nine months after the first "call-in", gang-related murders were down by 50 per cent. It has worked in Glasgow, too, where Karyn McCluskey, the head of intelligence at Strathclyde police, decided to try Kennedy's model. At the first "call-in", in 2008, a pensioner told 120 gang members that he was too scared to walk past them to get his pension. An A&E consultant described the terrible injuries he had to treat. A mother talked about how her son was attacked by a gang with machetes, and lost his fingers as he tried to protect his face. "We had gang members crying," says McCluskey, "because regardless of how good or bad their parents are, they love their mums. That," she says, "was the most powerful thing in the US, and it was the most powerful thing here."
It's probably too late for the young men who shot Thusha Kamaleswaran. They haven't shown any signs of caring about the lives they've wrecked, and it doesn't look as though they're about to start now. But they might want to meet some of the young black men outside my local job centre in Dalston. "It's just a fact," one told the Evening Standard on Monday, "that there are certain jobs that are never going to be available for black people, 'cos of the stereotype thing. People in gangs," he said, "is just making it bad for everyone else."
You can't change a culture overnight. You can't make hopeless parents suddenly brilliant, or turn teenagers with no moral framework into responsible members of society. But you can find ways of showing them that their stupid gangs, with stupid names, and stupid codes, are the kind of thing you'd only take part in if you weren't up to anything else. Kennedy's programme seems to do that. I think we should give it a go.
Join our new commenting forum
Join thought-provoking conversations, follow other Independent readers and see their replies