Let's talk about child abuse imagery – we can all help to stop it
Of the 50,000 offenders out there, many need preventative help rather than prosecution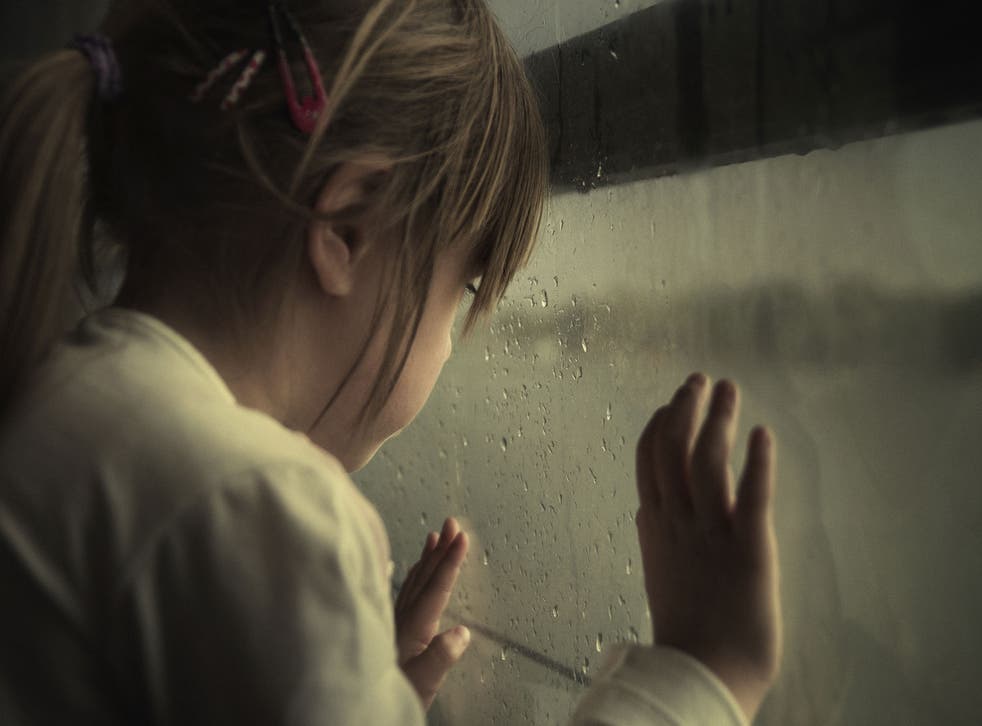 We have heard much recent discussion about plans for NHS England that focus heavily on the imperative of prevention as opposed to simply delivering expensive services after a medical problem has arisen.
This debate also discussed the responsibility that should rightly sit on an individual's shoulders to look after themselves (and their children) in a range of ways intended to reduce obesity, problem drinking, tooth decay and much more.
Those of us old enough, remember the "Don't Drink and Drive" campaign which achieved a great deal in reducing road injury and death. It included advice to drivers, but also to passengers, publicans and the public to play their part. The problem of drink driving remains of course, but at a significantly reduced level. This reduction was not accomplished simply by deploying police officers with breathalysers.
I want to take such sensible notions and apply them to another major social problem. A problem that has also featured in our headlines this week.
Last Monday, Keith Bristow, head of the National Crime Agency, stated that some of the estimated 50,000 people accessing indecent images of children online would not be brought to justice. This provoked strong reactions, but, I have to say, I was glad to hear this refreshing candour from the police. At last, it prompts us to have a long overdue conversation about what else we can do. And there is a lot. We all have a part to play in preventing sexual abuse – whether online or offline. Such abuse is preventable, not inevitable.
In June 2013, David Cameron unveiled an initiative to "deter" those trying to access indecent images of children online. Since last autumn internet service providers and search engines have deployed "splash pages" that warn individuals apparently seeking out indecent images of children – sexual images of anyone under 18 – that they may be breaking the law, alerting them to potentially adverse consequences. An appeal to self-interest, but also a jolt, to remind the individual that there is a legal line that they should not cross. This warning was, in part, designed after research indicating that many arrested internet offenders were heavy, long-term users of legal, adult pornography. In a state of sexual excitement, recklessness, perhaps drunkenness, they had followed links that took them to illegal content. Often a small step but one from which there was no return.
These splash pages also direct people to the Stop it Now! helpline. Anonymous and confidential, it has seen more than 1,300 individuals "click through" to its website in the past 12 months – some seeking advice and help with "my addiction"; others terrified of getting arrested and wanting advice on what to do. There are self-help books available for those choosing to remain anonymous as well as an online, self-help treatment manual that is used across the globe. Of course, some don't call – maybe the warning was enough.
There are individuals who access such images out of a well-established sexual interest in children. Such individuals are likely to be the most dangerous and need police attention, but many – in fact in my experience, most – are not such men. Which is not for one second to excuse their behaviour. But it is to allow them to amend their behaviour and learn the skills and discipline not to do it again.
Given the numbers, some who have already viewed child-abuse images will be reading these words. As will others involved – wives, parents, colleagues – who have concerns about the online sexual interests of someone close to them. What should they do? Well, to do nothing is not an option. To challenge? To access self-help resources? To contact the Stop it Now! helpline? Certainly to resolve that such illegal behaviour must stop, with practical measures to ensure this.
There are alternatives to arresting law-breakers. I want the police to focus on those assessed as most dangerous; and I want politicians, civil society and the media to help discuss additional solutions in an informed, intelligent way. Talk of "online paedophiles" does not enable the different types of offender, of risk, and of sexual interest to be considered. Some teenagers seek out or post sexual images of themselves and each other. Are they then online paedophiles? And how many of the 50,000 do they comprise?
We need, desperately need, to debate what we can do to prevent child sexual abuse, which affects more than one in 10 children in the UK. But for now, can we have a sensible debate about how we best respond to, and prevent, the use of indecent images of children by so many ordinary members of our society?
Donald Findlater is director of research and development for the Lucy Faithfull Foundation, a registered child protection charity which works across the UK to prevent child sexual abuse
Register for free to continue reading
Registration is a free and easy way to support our truly independent journalism
By registering, you will also enjoy limited access to Premium articles, exclusive newsletters, commenting, and virtual events with our leading journalists
Already have an account? sign in
Join our new commenting forum
Join thought-provoking conversations, follow other Independent readers and see their replies