The Sketch: He tried to appear Churchillian, but ended up more John Inman-ian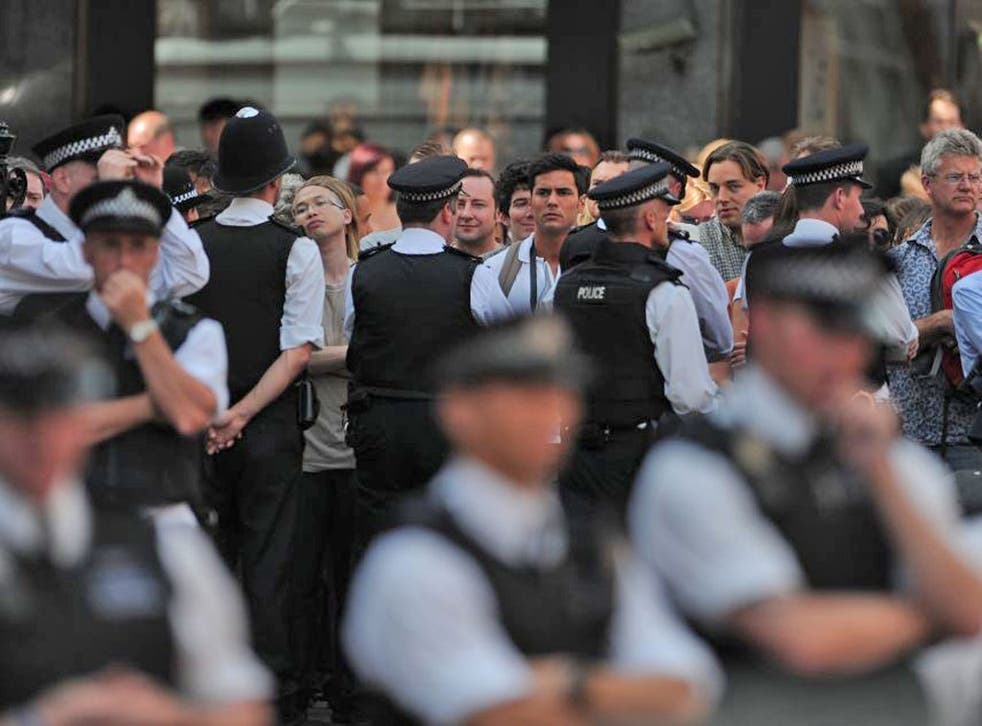 Julian Assange had given careful thought to how to be an orator before he stepped on to that balcony yesterday.
In his hand was a carefully crafted speech, which he delivered loudly, clearly and confidently, with pauses for dramatic impact, making adroit use of repetition, as when he told the cheering crowd: "The UK did not throw away the Vienna conventions the other day because the world was watching.
"And the world was watching because you were watching."
With apparent humility, Mr Assange set his private struggle in the context of some of the great issues of our time.
He is not the one being hunted, he suggested – it is WikiLeaks, and all other truth seekers who winkle out the secrets the US government wants to hide.
This is the moment for the American people to decide whether to honour their country's revolutionary origins, he said
He also remembered to thank his supporters – and what a long list there was.
Virtually every government in South America earned an honorary mention, along with individuals from all over the world, not forgetting Sweden.
He also reminded the world that he is a family man.
"To my family and to my children who have been denied their father – forgive me, we will be reunited soon," he said, to unironic cheers from below.
If this speech was all his own work, it confirms that Mr Assange is highly intelligent.
Or if he took professional advice on public speaking, that was wise, and his advisers served him well, except in one respect.
A competent image consultant could have warned him not to emerge into the public eye looking as he did.
He has left a visual image of himself that will go around the world and may be the last we will see of him for a long time, while he is holed up in the fastness of the Ecuadorean embassy.
Far from giving him a Churchillian look, his blue shirt, crimson tie and cropped hair created – as one wag pointed out on Twitter – a curious resemblance to John Inman, from the 1970s' sitcom Are you Being Served?
But what was much more serious – the elephant in the room, so to speak – was Assange's wilful failure to say anything about the actual reason that the Swedish police want to question him.
He spoke as if he had had to flee into the Ecuadorean embassy with US government agents hot on his heels. If that were true, if he really were engaged in a struggle to avoid imprisonment in the US over his work for WikiLeaks, rather than to avoid answering a grubby accusation of sexual misconduct, then the crowd outside the embassy would have numbered rather more than a few hundred; instead there would have been thousands out there, bringing traffic in Knightsbridge to a complete halt.
The Swedish judicial system will, in the end, have to decide whether or not Assange is guilty of a criminal offence. However, what cannot be disputed is that two women who trusted and admired him enough to go to bed with him were put through experiences horrible enough to cause them to complain to the authorities.
Does Assange care? If he does, he certainly didn't seem to consider it worth a mention.
Join our new commenting forum
Join thought-provoking conversations, follow other Independent readers and see their replies