Sleep artist Lee Hadwin auctioning off notepad full of drawing he did while dreaming
And the NME has gone free...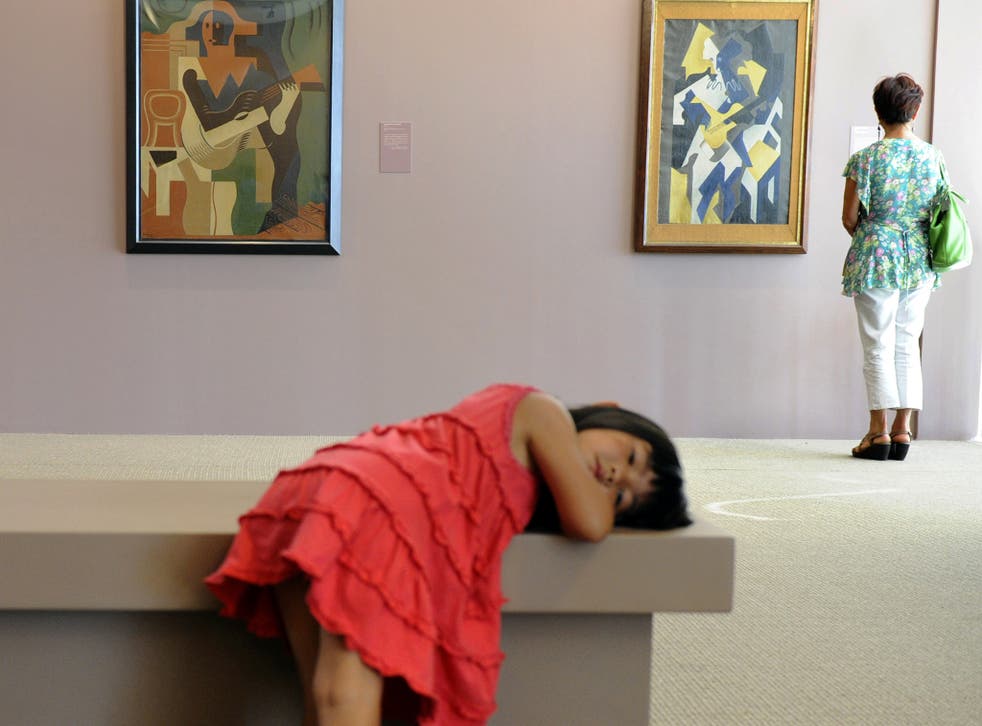 A real-life disaster movie
There is, as a certain singer-songwriter once pointed out, no success like failure. And now, 50 years since Bob Dylan wrote that somewhat enigmatic line, we are all about to find out precisely what he meant.
I'm talking about The Room, a film from 2003 that cost $6m to make and took $1,800 at the box office. A vanity project for its writer/producer/director/star Tommy Wiseau, it is difficult to describe quite how appalling the film is. Entertainment Weekly called it "the Citizen Kane of bad movies". In short, the film looks like a Z-list soap opera, the script is bafflingly disjointed, the sets lack a certain attention to detail (all the frames contain a picture of a spoon!?) and the lead actor, Wiseau, looks like a vampire and speaks in an accent that makes Schwarzenegger sound like Henry Higgins.
Even more unbelievable than the fact that The Room was made in the first place, is that, in the years since its release, it has become a cult classic. People, mainly students, attend screenings, dress up, shout out key lines and throw spoons at the screen. As this phenomenon grew, the other lead actor in the film – which is sort of about a love triangle – wrote a book called The Disaster Artist, which is itself about to be turned into a film – by Seth Rogen and James Franco.
The Room contains one line which Wiseau admits he stole from his hero James Dean. And if you still need proof that bad now means good, Wiseau's rendition of the classic "You're tearing me apart!" has now been viewed on YouTube more times than its Rebel Without a Cause original.
Sleeping beauty
Though PR companies seem to be slightly slow in catching on to the supposedly irresistible charms of the clickbait headline, last week a press release landed in my inbox that posed more questions than it answered. "World-renowned sleep artist auctions off his dreams to raise funds for disabled children", it read. Eh?
Lee Hadwin is now 41 but has been drawing in his sleep since he was four years old. His work, which has found favour with art critics and which sells for thousands of pounds, is made all the more extraordinary by the fact that, when he is awake, Hadwin has no discernible artistic talent. So far, psychologists and doctors have all been left baffled by Hadwin's "condition".
"I do, on average, about three to four pictures a month," Hadwin tells me. "From 1 November to 1 December I will be keeping a notebook by my bed and, as well as any pictures that happen in that time, I'll fill it with what I remember of my dreams."
The book will be auctioned on eBay and all proceeds will go to Caudwell Children, which supports and assists families with disabled children. As for Hadwin's own hopes for the future, he says that while he accepts the unusualness of his situation, he wants his work to be bought on its merit, rather than for the story behind it.
Hold that cappuccino!
Move over salt, the wrong kind of fat and sugar, there's a new food bad boy in town and most of us consume it in large quantities every day without giving it a second thought.
According to one interviewee in the new documentary Cowspiracy, which landed on Netflix last week, milk is the enemy within all our lattes. Michael Klaper is a doctor and "a leading educator in applied plant-based nutrition and integrative medicine". He tells the film-makers: "The purpose of cow's milk is to turn a 65lb calf into a 400lb cow as rapidly as possible. And whether you pour it on your cereals, clot it into yoghurt, ferment it into cheese or freeze it into ice-cream, it's baby cow's growth food. I tell my patients: do you have big ears, do you have a tail? If not, don't be eating baby cow growth food, there's nothing in it that people need."
Which makes a certain sense, I suppose, but what does that leave us to actually eat? I mean, they'll be telling us that we shouldn't be eating bread next. Oh.
Its own worst 'NME'
As long as they are not living in one of the vast swaths of the UK not covered by its distribution points, many people were waiting anxiously on Friday for their first look at the relaunched and completely free NME (pictured), the music paper formerly known as the New Musical Express.
To set the tone from the off, editor-in-chief Mike Williams welcomed readers with a letter promising that "What is important is that this is a magazine for 2015: relevant, entertaining and packed full of the things YOU want to read about."
Exciting. Inside, were full-page features on such hot new pop acts as David Bowie, John Lydon and Keith Richards.
No rhyme or reason
Another in a regular series of limericks based on recent events:
"Here's a clock that I made come and see,"
He said to his classmates with glee,
Till his teacher suggested,
He should be arrested,
So much for the land of the free.
Join our new commenting forum
Join thought-provoking conversations, follow other Independent readers and see their replies