This week, I've been mostly a saintly Nazi
I am not banning books, or pink, or snot. I'll recommend books that open the world for children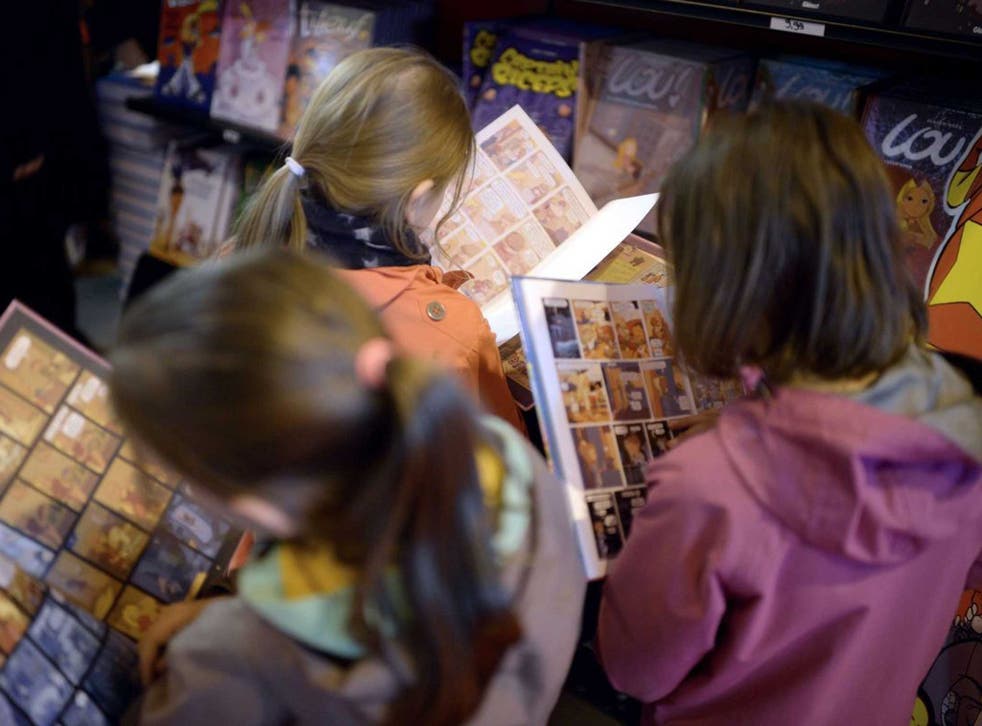 My young niece was intrigued when she saw me on television last week, apparently. I'd been asked on to BBC Breakfast to discuss The Independent on Sunday's decision not to review any children's books that are explicitly aimed only at boys or only at girls, and the unexpected furore that the decision created. Jasmine watched the interview carefully and then asked her parents: "If there are books for girls, then how will daddies read to them?" How fitting that one of the most thoughtful comments I've heard all week should have come from a four-and-a-half-year-old.
While adults have called the decision "heroic", "saintly", "PC gone mad" and even "Nazism", children have been, mostly, nonplussed. One colleague asked his eight-year-old if she considered the adventure book they were reading together (Helen Moss's The Mystery of the Missing Masterpiece) to be a book for boys, for girls, or for everyone. "For everyone," she replied, straight away. Duh, daddy.
I heard a lot from parents, many of whom are frustrated when publishers who have never met their smart, curious, unique children seem to want to stereotype them and limit them to out-dated ideas of distinct aspirations "for boys" or "for girls". I heard, too, from booksellers, who point out that they are brilliant at recommending exciting new books for all sorts of children. I also heard from children's authors who, far from feeling censored by this paper's decision, hoped that it will stop publishers trying to straitjacket their stories. (The straitjackets they talked about come either in pink or in blue, but rarely a mixture any more.)
One who wrote in support was Anna McQuinn, author of Lola at the Library and other books, who describes herself as a "writer and publisher of books for children (not boys, not girls – children)"; and Jonathan Emmett, the author of Bringing Down the Moon and others, who took issue with my assertion that there is no evidence that children are born with different tastes. He showed me evidence, from several studies, that there may be slight differences in the brains of girls and boys. And provided a cogently argued thesis showing why this evidence means that children's books should never be divided according to gender.
To the critics, meanwhile, I can only reiterate: don't be scared. I am not banning books, or pink, or snot from these pages – as you'll see in our next children's books special at Easter. We'll recommend books that will open up the world for children, not close down their options to "pink" or "blue".
One other favourite comment last week came from the taxi driver who picked me up from the BBC's studios. He asked why I'd been on telly, and listened with amazement when I told him about the opposition to my ideas. "I used to read 'women's' magazines when I worked as an engineer," he said. "Loved them. Good stories are good stories, and that's it." I agree.
Register for free to continue reading
Registration is a free and easy way to support our truly independent journalism
By registering, you will also enjoy limited access to Premium articles, exclusive newsletters, commenting, and virtual events with our leading journalists
Already have an account? sign in
Register for free to continue reading
Registration is a free and easy way to support our truly independent journalism
By registering, you will also enjoy limited access to Premium articles, exclusive newsletters, commenting, and virtual events with our leading journalists
Already have an account? sign in
Join our new commenting forum
Join thought-provoking conversations, follow other Independent readers and see their replies