On Commonwealth Day, let's remember the people still suffering because of the homophobic laws we brought to their countries
37 out of the 53 states still criminalise same-sex relations. It's time to talk about colonialism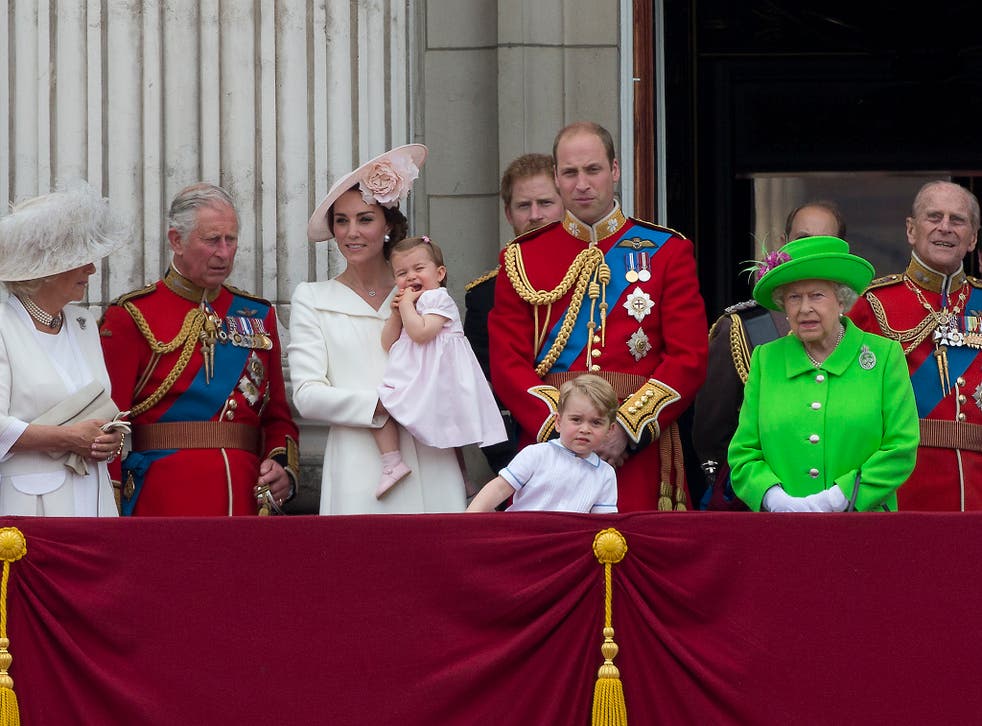 Happy #CommonwealthDay! When the Royal Family tweets anything, it's a pretty big deal. Yes, today – 12 March – marks Commonwealth Day across the majority of Commonwealth countries. It precedes the CHOGM (Commonwealth Heads of Government Meeting) which this year takes place between 16 and 20 April.
As outlined on the Commonwealth's website, the focal point of the celebrations will be a "multicultural, multi-faith service" at Westminster Abbey – and anyone wanting to tune in will be able to do so on BBC One from 2.45pm. There'll be a lovely procession of flags with 53 flag bearers, one representing each of the 53 nations of the Commonwealth. The theme of the service will be "towards a common future" and anyone tuning in will be treated to a royal flush, with the whole Royal Family in attendance; in fact, today's service marks Meghan Markle's first official engagement.
If all that weren't enough to whet your appetite, to top this all off, Liam Payne (that's right, Liam off of One Direction!) is going to be performing John Mayer's 'Waiting On The World To Change'. He did actually meet the Queen last year for the Young Leaders Awards, so I suppose it's not quite as tenuous as all that.
Now, don't get me wrong, I love a good royal bash – a Royal Wedding, a bit of pomp and circumstance? Lovely. When it comes to Commonwealth Day, though, this message of unity and "a common future" rings pretty hollow. The Queen is going to say: "There is a very special value in the insights we gain through the Commonwealth connection; shared inheritances help us overcome difference so that diversity is a cause for celebration rather than division", but the truth about diversity and the Commonwealth is much murkier than those soothing words might have you think.
Same-sex relations between consenting adults is criminal in 37 out of 53 states, with many retaining archaic anti-homosexuality and anti-sodomy laws following their independence from the Empire. In parts of Nigeria and across Brunei, the death penalty is the standard punishment for people like me. Myanmar's Penal Code (Article 377) outlaws "carnal intercourse against the order of nature with any man, woman or animal" and is often used to intimidate and extort money from members of the LGBT+ community.
The countries where it's illegal to be LGBT
As the ever-brilliant Peter Tatchell often points out, the laws that prohibit same-sex relations in these countries are largely hangovers from our own laws and homophobic attitudes, meaning any criticism or condemnation would be counterproductive. Not only are they results of colonialism themselves, but we could easily be accused of neo-colonialism for stepping in and demanding that countries change for us because they are part of the Commonwealth.
Still, surely there is an opportunity here. Following the first meeting of the CHOGM in 2015, significant progress was made in the area of forestation – 39 countries now have dedicated forestry projects or are planting new forests. I understand trees are important, but maybe it's time to consider the experience of LGBT+ citizens, and at least begin that conversation.
It is of course not only the rights of LGBT+ people that suffer in Commonwealth countries; women's rights – especially around abortion, for instance – are very often denied. Just to take one example, consider Malta, the only country in the European Union where abortion is entirely illegal. Joseph Muscat, the Prime Minister of Malta, is in fact going to be delivering a speech at the Commonwealth ceremony today in Westminster Abbey. Women in Gibraltar face similarly impossible situations, with abortion still punishable by life imprisonment.
Of course, the rights of women in terms of abortion law are far from ensured even within our United Kingdom – ask anyone from Northern Ireland – and I don't want anyone to think that we are in any way "done" when it comes to human rights in the UK. Nevertheless, it feels deeply inappropriate to be celebrating the Commonwealth in this way ("Happy" Commonwealth Day – I mean really?!) when there are so many people across the Commonwealth whose struggles are being swept under the carpet in favour of a meaningless ceremony.
UK news in pictures

Show all 50
What with such a healthy complement of royals, a performance from an ex-One Direction member, and a saccharine gushing of live BBC coverage, it would be easy to forget that Commonwealth countries account for half of the world's nations where same-sex relations are illegal, with the death penalty still being enforced in some cases. It would be easy to forget that the rights of women, reproductive rights and more are routinely ignored by legislation, with people seeking abortion being criminalised.
Maybe you're going to tune in – maybe even I will – but as Liam stands there, singing about "waiting on the world to change", remember that nothing changes itself, and until these conversations are had – and had in earnest – nothing will change with the Commonwealth citizens living with the consequences of a colonial past.
Register for free to continue reading
Registration is a free and easy way to support our truly independent journalism
By registering, you will also enjoy limited access to Premium articles, exclusive newsletters, commenting, and virtual events with our leading journalists
Already have an account? sign in
Register for free to continue reading
Registration is a free and easy way to support our truly independent journalism
By registering, you will also enjoy limited access to Premium articles, exclusive newsletters, commenting, and virtual events with our leading journalists
Already have an account? sign in
Join our new commenting forum
Join thought-provoking conversations, follow other Independent readers and see their replies